Grandma's Bag of Stories - Sudha Murty
Grandma's Bag of Stories - Sudha Murty
on
Jun 10, 2021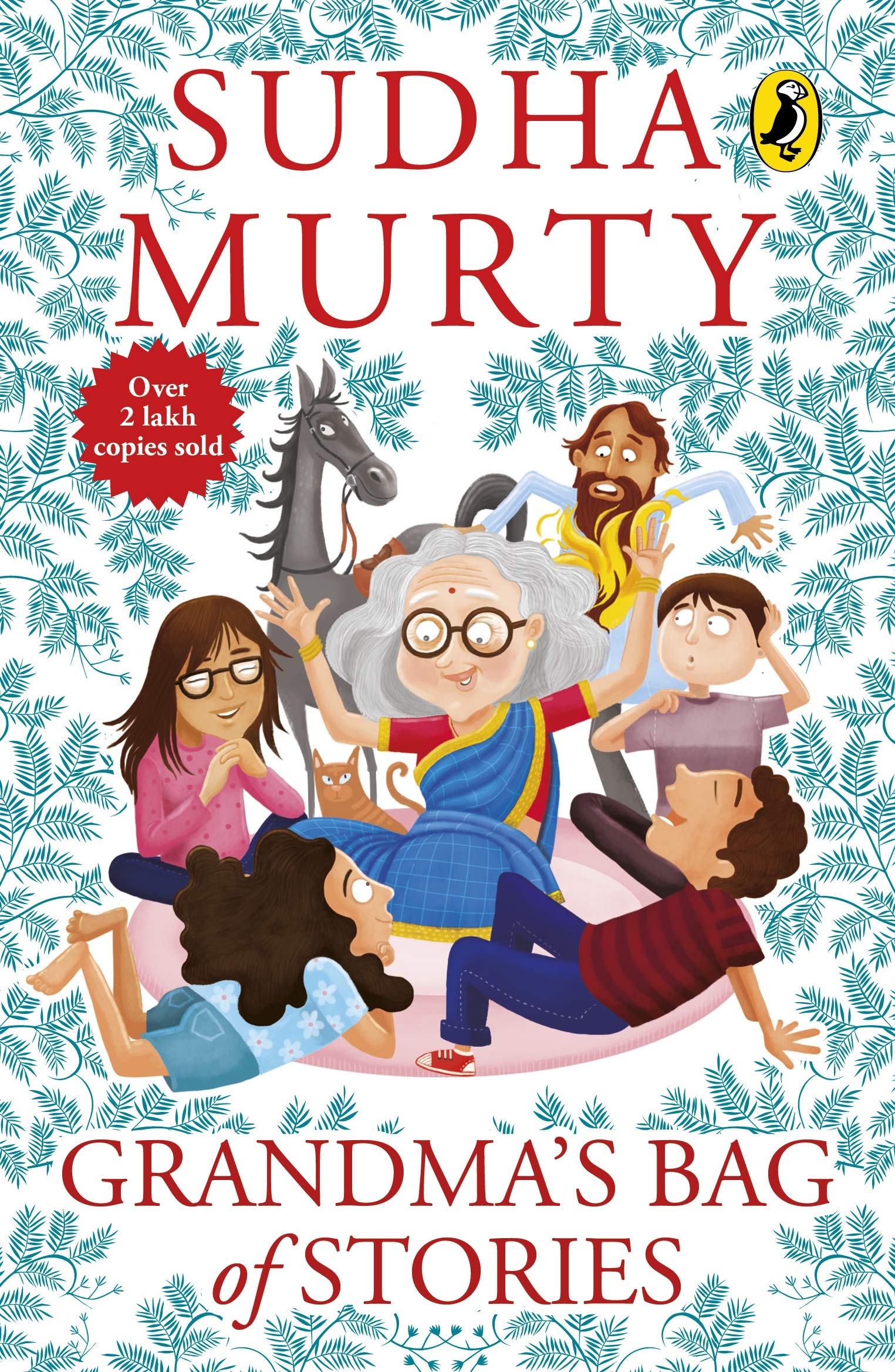 Grandma's Bag of Stories is a collection of 20 illustrated short stories and traditional Indian Folk Tales for all ages for Children. 
This Book is ideal for children of age 5 & above.
Sudha Murty recreates the traditional way of storytelling, where grandmother casts the spell of numerous magical stories which mesmerized us to sit around and listen back to back interesting tales.
The book starts
with Anand, Krishna, Raghu, and Meena arriving at their grandparents' house in Shiggaon. With open hearts, ajji and ajja (Grandmother and Grandfather in Kannada) welcomed them with delicious snacks. Finally, the time comes and everyone gathers around Ajji, as she opens her bag of mysterious tales. She narrates captivating stories of Kings and cheats, princesses and onions, animals, and immense treasures to young children. 
Colorful illustrations by Priya Kurian make the book fascinating that keep the young readers bewitched. Sudha Murty has written the book in a lucid and simple manner, which makes reading satisfying.