Economist Piketty's latest book a 1,200 page tome about abolishing billionaires
Economist Piketty's latest book a 1,200 page tome about abolishing billionaires
on
Sep 13, 2019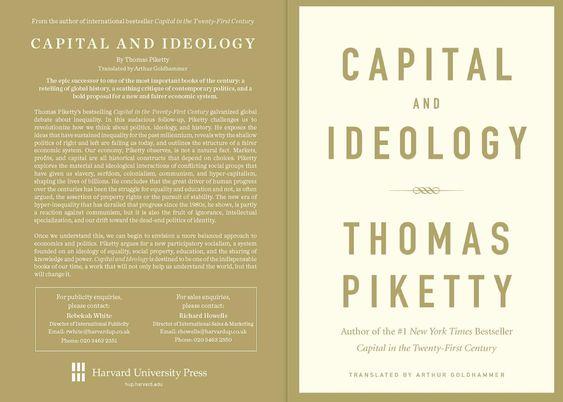 Thomas Piketty's sequel to his 2013 best-seller Capital in the 21st Century stretches to more than 1,200 pages.
The new book, published today in France, advocates for measures that would reduce income inequality, such as taxing some wealthy estates as much as 90%.
It's time to go beyond capitalism, Piketty told a French publication.
Thomas Piketty is back with a new economics book – and it's even weightier than his 2013 
700-page best-seller Capital in the 21st Century.
 The new book, called Capitalism and Ideology, tops 1,200 pages and delves into the political ideologies behind income inequality, while providing radical solutions for reversing the world's wealth disparities.
widened to levels
 not seen since the 1920s. Several hopefuls for the Democratic presidential nomination have vowed to fix the growing gulf between rich and everyone else, including Senator Elizabeth Warren.
Read more here:
https://www.cbsnews.com/news/thomas-piketty-new-book-capital-and-ideology-a-1200-page-tome-about-abolishing-billionaires/