Book Launch of "In The search of Pitcher of Nectar" by Samaresh Bose
on
Sep 14, 2022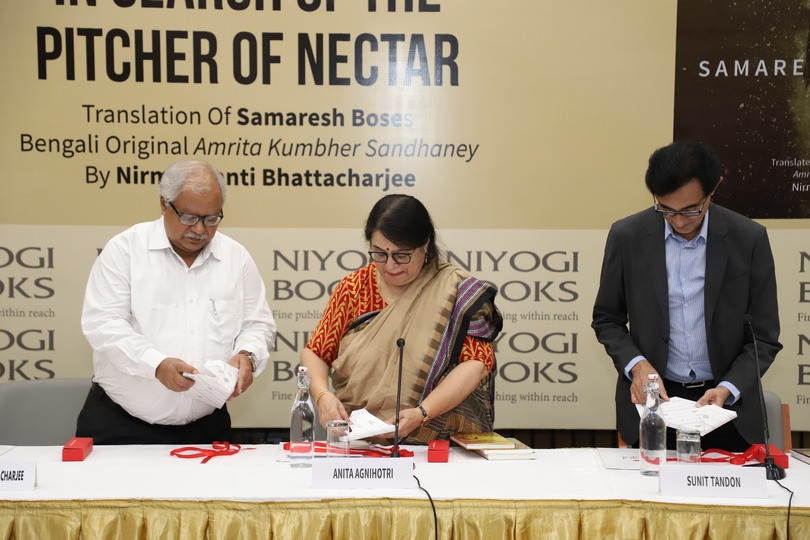 Niyogi Books takes pride in presenting one of the most awaited titles In Search of the Pitcher of Nectar by Samaresh Bose (Kalkut), translated from the Bengali original travelogue Amrita Kumbher Sandhaney by Nirmal Kanti Bhattacharjee.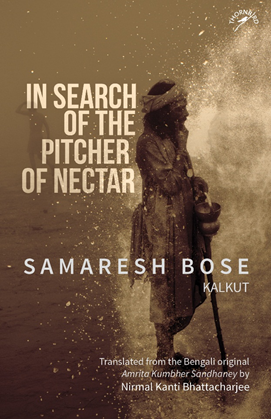 The book was launched on 9 September 2022 (Friday) at 6.30 pm, at Seminar Halls I, II & III, Kamladevi Complex, India International Centre, New Delhi, in the presence of Award-winning Bengali Author & former Civil Servant Anita Agnihotri and Director, India Habitat Centre & President, Delhi Music Society Sunit Tandon.
Offering a social commentary on human civilization, its prejudices, politics, and practices of everyday life, the book is a perfect read for all those who have visited the Kumbh-Mela, those who haven't but aspire to, as well as those who seek nothing religious or even spiritual but have a penchant for learning about life, about people.
Prof. Nirmal Kanti Bhattacharjee when asked for his comments on the book, says, 'I was always fascinated by the non-conformist kind of travelogue that Samaresh Bose wrote under the non de plume "Kalkut". When I first read Amrita Kumbher Sandhaney (In Search of the Pitcher of Nectar) some forty years back, I was bowled over by its seamless amalgamation of three genres travel-writing, fiction, and personal memoir. It was a sui generis. My love affair with the book continued for decades till finally, I decided to translate it into English and share it with a larger readership of India and the world.'
Ms. Anita Agnihotri, who read an excerpt from the original Bengali title Amrita Kumbher Sandhaney, in her speech mentioned that she found this translation to be a wondrous feat that has excavated the original text out of the crevices of time and made it more accessible to contemporary readers.
Mr. Sunit Tandon, who also did the honor of reading an excerpt from the English translation, shared that it was hard to choose an excerpt to read from a book that encompassed so many human emotions.
On publishing the book Ms. Trisha De Niyogi, Director and COO, Niyogi Books says, 'We have translated Samaresh Bose before, and we feel a book like Amrita Kumbher Sandhaney (In Search of the Pitcher of Nectar) should be accessible to a wider readership. The relation between people and their faith (or even the lack of it) and the reliance of the former on the latter remains ever-relevant, across time and cultures. Today, when the world has become a global village but the differences between people and cultures have become more pronounced than ever before, this book makes for an apposite read for those who seek perception. Translated by our very own Dr. Nirmal Kanti Bhattacharjee, this book is a travelogue, a dialogue, a philosophy in itself.'