Vikram Seth
Vikram Seth
on
Aug 23, 2019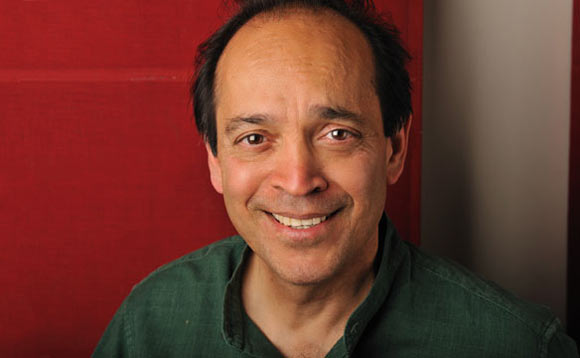 About
Vikram Seth is among the most celebrated Indian novelists and poets. He was born on 20
th
 of June 1952 in Kolkata to Leila, a court judge, and Prem Seth, a shoe company executive. He has his roots in Punjab. He traveled a lot with his family as a child from Batanagar to Danpur to London.
Education
He received his early education from St. Xavier's High School in India. Seth went back to England and during his A-levels he developed interest in Chinese language and poetry. He received degrees in Economics, Philosophy and Politics from Corpus Christi College, Oxford. Seth moved to California in pursuit of Ph.D. in Economics from Stanford University but couldn't complete the course. His interest in economic field had dried out and gradually developed in writing. Afterwards, he studied creative writing at Stanford University and classical Chinese poetry at Nanjing University.
Work
Seth has experimented with a number of genres in writing. He initiated his writing career with poetry. He published the first volume of his poetry work in 1980, named Mappings. The volume was ridiculed when he sent a copy to a famous English poet, Philip Larkin. However, he persuaded Seth to brave the difficulties of writing and write on. In 1985, the second volume The Humble Administrator's Garden was published. With this volume Seth proved his poetic prowess as he garnered Commonwealth Poetry Prize. Seth also penned a few travel books. From Heaven Lake: Travels Through Sinkiang and Tibet was published in 1983 which explores the travel through Nepal, Tibet and China. The book also happens to win Thomas Cook Travel Book Award. After poetry and travel writing, he made his literary debut in 1986 with the novel, The Golden Gate. The novel is structured around 690 rhyming iambic tetrameter sonnets. It is a satire on romance which illustrates the lives of yuppies who are in quest of love for commercial reasons. Seth received the 1988 Sahitya Akademi Award from India's National Academy of Letters. However, it was Seth's second novel that brought him in the limelight. A Suitable Boy (1993) is a 1349 pages long colossus, unparalleled to any book published recently in English language. The novel explores the national and political issues in post-independence period. The book is not based on a single story. Seth demonstrates the concerns of the society in the partitioned India which range from Hindu-Muslim conflicts, academic affairs, intra-family relations and land reforms.
An Equal Music was published in 1999 that is considered to be one of Seth's masterpieces. The book is the testimonial of his musical inclination in which he illustrates a heart-wrenching story of a violinist agonized by his separation from a former lover. The emotional intensity and music knowledge demonstrated in the book places Seth's creative powers at the zenith. In fact, the book had Seth earned Ethnic and Multicultural Media Award. Seth's versatility can be deduced by his contribution to libretto as he was commissioned by English National Opera to write one based on the Greek legend of Arion and the Dolphin. Moreover, Seth is a polyglot, who is well-versed in quite a few languages, including Mandarin, Welsh, Urdu, English and French. Being a music buff, he takes great pleasure in singing German lieder and playing cello and flute.