Sabarna Roy
Sabarna Roy
on
Dec 09, 2019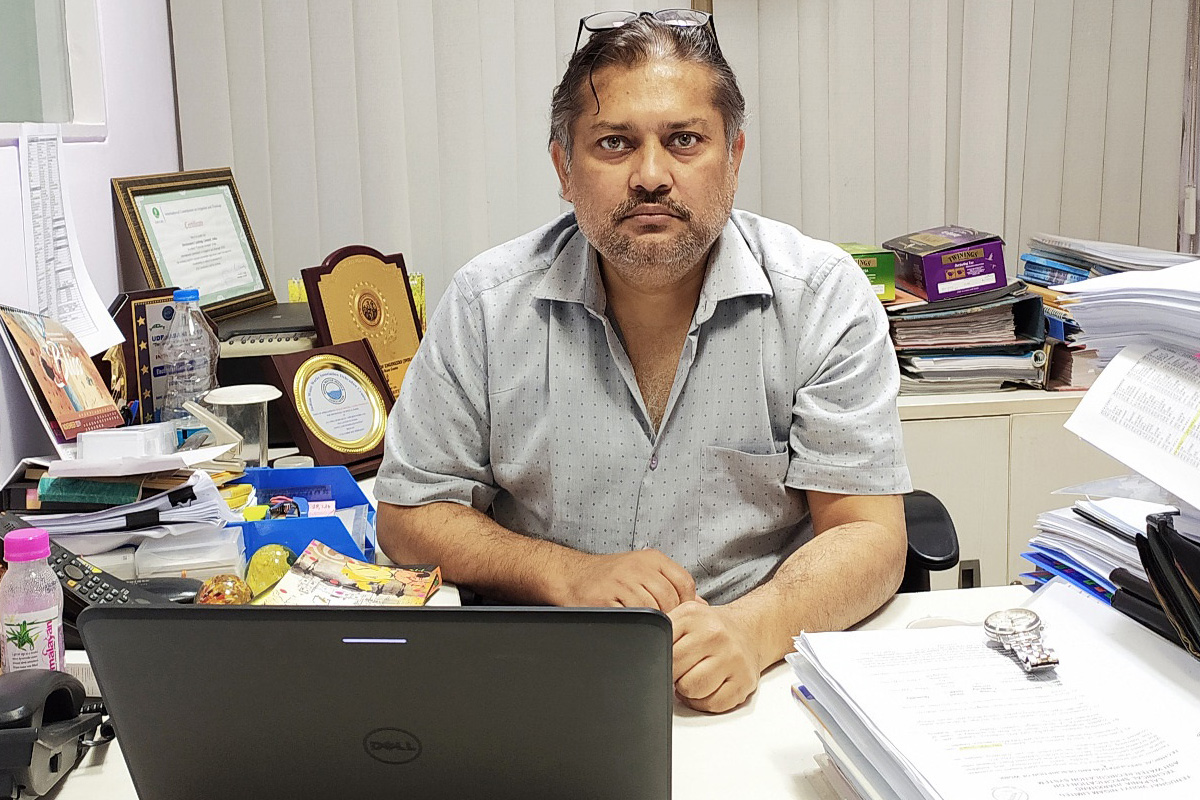 Sabarna Roy was born on 15
th
 October 1966, although his recorded date of birth is 15
th
 December 1967. He passed out his Standard X (CBSE) Examination from Sacred Heart Convent School, Ludhiana in the year 1982; Standard XII (HS) Examination from Narendrapur Ramkrishna Mission in the year 1984 and did his Bachelor in Civil Engineering from Jadavpur University in the year 1988. He lives with his family in Kolkata. He is widely traveled in India and Europe. He works as the Vice President and Head (Business Development) at Electrosteel Castings Limited, Kolkata heading the Non-conventional Segment Business Unit covering business areas ranging from the Industrial Sector, Irrigation Sector to Gravity Sewer Network Sector. He has been with Electrosteel Castings Limited since 1
st
 February 1996. Sabarna Roy is an avid reader and movie buff. He started writing during his university days, mostly English and Bengali poems. For two years, while he was in the university, he edited the Bengali Poetry Journal, titled: 
Mohana.
 He stopped writing after he left university and took up employment. After a gap of 19 years, he started writing once again mostly to reconnect with himself. In the period of 19 years when he did not write, he spent his non-working hours reading, listening to music and watching world cinema. Sabarna Roy loves reading Tolstoy, Chekhov, Rabindranath, Eliot, Manik Bandopadhyay, Bibhutibhushan Bandopadhyay, Satyajit Ray, Shirshendu Mukhopadhyay, Joy Goswami, Milan Kundera, Orhan Pamuk and Upamanyu Chatterjee the most. He is hooked onto Mozart, Beatles, Pink Floyd, Turkish and Egyptian music, Debabrata Biswas, Suchitra Mitra and M S Subbalaxmi. In cinema, his favourites are 
Aparajita, Pratidwandi, Subarnarekha, Rashomon, Eight and a Half, Breathless, Four Hundred Blows, The Birds, Vertigo, Sunset Boulevard, Godfather, Head-on, Solino, Bhumika and Garam Hawa.
Till date Sabarna Roy has published four books, titled: 
Frosted Glass, Pentacles, Abyss and Winter Poems.