Gautam Chintamani
Gautam Chintamani
on
Sep 19, 2019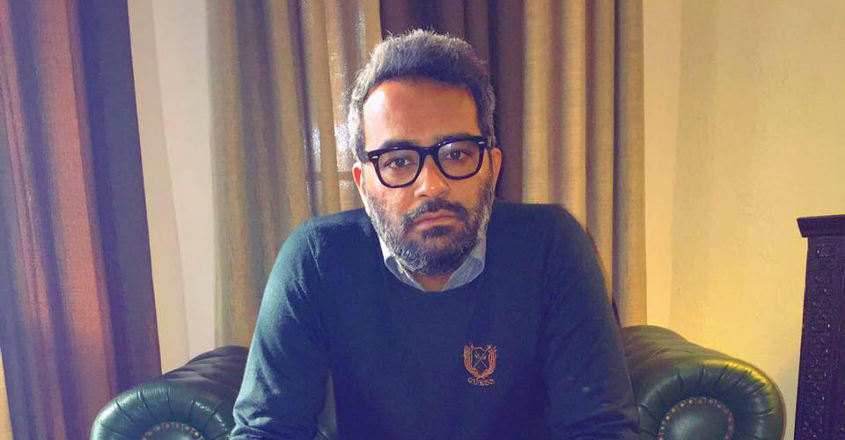 Gautam Chintamani is a film historian and the author of the bestselling 
Dark Star: The Loneliness of Being Rajesh Khanna 
(HarperCollins, 2014), 
Qayamat Se Qayamat Tak: The Film That Revived Hindi Cinema 
(HarperCollins, 2016) and 
Pink The Inside Story 
(HarperCollins, 2017). Hailing from a literary tradition that runs deep on both sides of his family, late poet laureate Arudra is his maternal grandfather and the liberal thinker Sir C.Y. Chintamani is his paternal great-grandfather. Gautam's writing has appeared in India Today, Outlook, The Indian Express, The Indian Quarterly, The Pioneer, The Tribune, The Times of India, Deccan Chronicle, Scroll, First Post and Daily O amongst others. He also had a weekly film based column in The Hindustan Times Brunch and Dawn, Pakistan's most-read English daily. In 2015, Gautam contributed an extensive essay on Majrooh Sultanpuri, the first lyricist to be honoured by the prestigious Dada Saheb Phalke Award for Legends of Indian Silver Screen, a compilation of Phalke Awardees published by the Publications Division, Ministry of Information & Broadcasting. In 2016, Gautam was on the National Film Awards jury for the Best Writing on Film. The British Film Institute included 
Qayamat Se Qayamat Tak: The Film
That Revived Hindi Cinema 
in their library in 2016. Gautam's documentary film 
S.R.I. - Challenging Traditions, Transforming Lives 
explored the positive impact of System of Rice Intensification, an alternate method of rice cultivation, on Indian farmers. The film has traveled to over 20 film festivals across the globe and won the Best Documentary Award at the Asia Pacific Rice Film Festival, Malaysia. His trilogy 
Janam-
Aagazh-Parvaaz 
- on the journey of children with special needs and their parents was screened at the 2011's International Film Festival of India (IFFI). His notable television credits include 
Siddhanth
, a law series, which garnered an Emmy Nomination in the International Drama category, a first for an Indian TV show, and 
Rihaee
. Gautam is currently working on his new book that traces the life and struggle of Nouf Almarwaai, the first certified Yogacharini of Saudi Arabia, whose efforts over a decade helped in Yoga being recognised as a sport in the Kingdom of Saudi Arabia. A cancer survivor, Nouf Almarwaai overcame insurmountable odds including persecution by the Saudi religious police and was awarded the Padma Shri by the government of India in January 2018.