Emily Bronte
Emily Bronte
on
Sep 21, 2021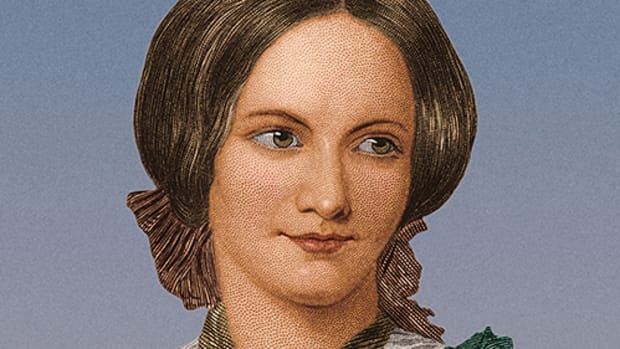 Best-known for her novel 
Wuthering Heights
 (1847), Emily Brontë also wrote over 200 poems which her sister Charlotte Brontë thought had 'a peculiar music – wild, melancholy, and elevating. Emily was the fifth of the six children of Patrick Brontë, an Irish-born perpetual curate of the remote Yorkshire moorland parish of Haworth. After the death of their mother Maria when Emily was three, the children were given an inspiring and wide-ranging liberal and academic education by their father and thoroughly instructed in domestic 'order, method and neatness' by their aunt, Elizabeth Branwell. For amusement the siblings invented imaginary worlds, drawing maps and writing stories and magazines – all in tiny micro-script as if written by their miniature toy soldiers. Charlotte and Branwell created the kingdom of Angria; always stubbornly independent, Emily created the breakaway island of Gondal with her younger sister Anne. Surviving poems about this fantasy world show the influence of Wordsworth, Walter Scott, and Byron. By then Emily was the tallest of the sisters, slim and graceful within the words of family friend Ellen Nussey – 'kindling liquid eyes'. She was, however, very reserved, and it soon emerged that she was unsuited to life away from Haworth. 'Stronger than a man', Charlotte wrote, 'simpler than a child, her nature stood alone.' Emily's work first appeared in print when, on Charlotte's urging, a collection of the three sisters' poems was privately published in 1846 under the names of Currer, Ellis, and Acton Bell; outstanding among them is Emily's 'No coward soul is mine'.
Wuthering Heights
, which was published in 1847, is reminiscent of Gondal in its moorland setting and passionate war between two families. One review dismissed it as 'coarse and loathsome'. Emily began another novel, but it was destroyed by Charlotte after Emily's death, aged 30, from tuberculosis in December 1848. 
Wuthering Heights
 was only rescued from obscurity in the 1880s, championed by Algernon Swinburne, Matthew Arnold, and G K Chesterton, who described it as 'written by an eagle'.