Annie Zaidi
Annie Zaidi
on
Sep 19, 2019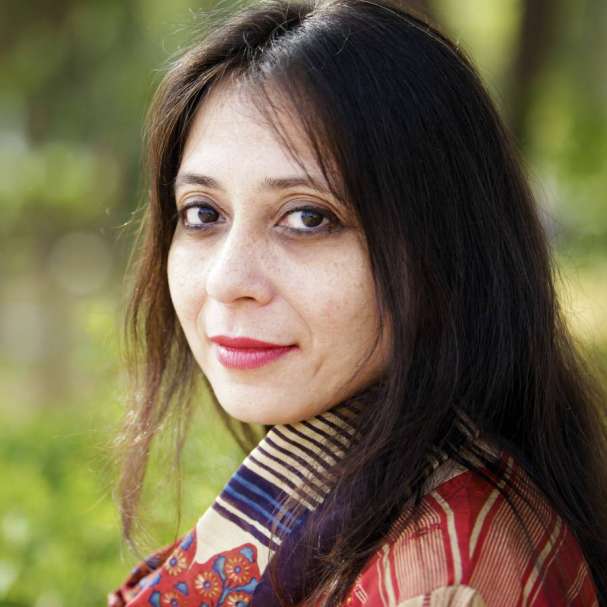 Annie Zaidi (born 1978) is an English-language writer from India. Her collection of essays, Known Turf: Bantering with Bandits and Other True Tales, was short-listed for the Vodafone Crossword Book Award in 2010.[1][2] In addition to essays, she also writes poetry (Crush, 2007), short stories (The Good Indian Girl, 2011), plays and has published a novella. She won The Hindu Playwright Award in 2018 and the Nine Dots Prize in 2019 that included a cash prize of $100,000 for her work Bread, Cement, Cactus — combining memoir and reportage.[
Personal life
She was born in 
Allahabad
. She and her older brother were brought up by their mother Yasmin Zaidi, a school teacher and principal. Writing genes run in the family. Yasmin wrote poetry for newspapers and Annie's maternal grandfather is 
Padma Shri
 laureate and much-feted Urdu writer and scholar 
Ali Jawad Zaidi
. She currently resides in Mumbai.
Author
Annie Zaidi's first collection of essays, 
Known Turf: Bantering with Bandits and Other True Tales
, was short-listed for the 
Vodafone Crossword Book Award
 in 2010. Noted journalist and author 
P. Sainath
 has said of the book: The stories on dalits in the Punjab easily rank amongst the best done on the subject and Above all, it is the quality of the story-telling that grips you. A beautifully written book.
[5]
In July 2014, Harper Collins India released its third collaboration with Zaidi, this time a novella. Titled 
Gulab
, it tells the story of an eerie romance between a living man and a ghost. Her collection of short stories 
Love Stories # 1 to 14
, published by Harper Collins India in 2012, is a look at love, straight in the eye, to understand the alluring nature of the beast. Another collection of short stories, 
The Good Indian Girl
, was co-authored along with 
Smriti Ravindra
 and published by 
Zubaan
 in 2011. 
Crush
, a series of 50 illustrated poems (in collaboration with illustrator Gynelle Alves) was published in 2007. Her essays, poems and short stories have appeared in several anthologies, including 
Dharavi: The City Within
 (Harper Collins India), 
Mumbai Noir
 (Akshic/Harper Collins India), 
Women Changing India
 (Zubaan); 
Journeys Through Rajasthan
 (Rupa), 
First Proof: 2
 (Penguin India), 
21 Under 40
 (Zubaan), 
India Shining, India Changing
 (Tranquebar). More of her work has appeared in literary journals such as 
The Little Magazine
, 
Desilit
, 
Pratilipi
, 
The Raleigh Review
, 
Mint Lounge
, 
Indian Literature
 (Sahitya Akademi) and 
Asian Cha
. In June 2012, 
Elle
 magazine named Zaidi as one of the emerging South Asian writers whose writing we believe will enrich South Asian literature.
[6]
 The list also called 20 under 40 was inspired by 
Granta
′s 20 under 40 list. In 2015, Zaidi published an anthology called 
Unbound: 2,000 Years of Indian Women's Writing
.
Read More:
https://en.wikipedia.org/wiki/Annie_Zaidi