Anita Desai
Anita Desai
on
Aug 28, 2019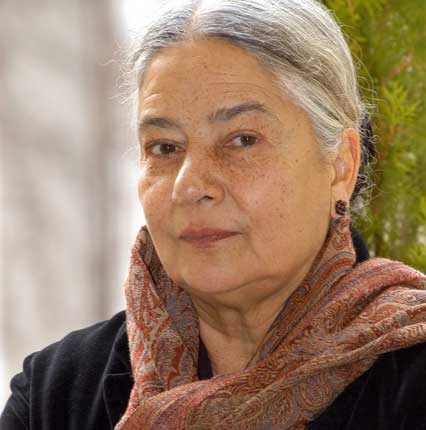 About
Anita Desai
, original name 
Anita Mazumdar
, (born June 24, 1937, 
Mussoorie
, India), English-language Indian novelist and author of children's books who excelled in evoking character and mood through visual images ranging from the meteorologic to the botanical. Born to a German mother and Bengali father, Desai grew up speaking German, Hindi, and English. She received a B.A. in English from the 
University of Delhi
 in 1957. The suppression and oppression of Indian women were the subjects of her first 
novel
, 
Cry, the Peacock
 (1963), and a later novel, 
Where Shall We Go This Summer?
 (1975). 
Fire on the Mountain
 (1977) was criticized as relying too heavily on imagery at the expense of plot and characterization, but it was praised for its poetic symbolism and use of sounds. 
Clear Light of Day
 (1980), considered the author's most successful work, is praised for its highly 
evocative
 portrait of two sisters caught in the lassitude of Indian life. Its characters are revealed not only through imagery but through gesture, 
dialogue
, and reflection. As do most of her works, the novel reflects Desai's essentially tragic view of life. 
Baumgartner's Bombay
 (1988) explores German and Jewish identity in the 
context
 of a chaotic contemporary 
India
.
Novels
Novels by Desai include
In Custody
 (1984; film 1994) and 
Journey to Ithaca
 (1995). 
Fasting, Feasting
 (1999) takes as its subject the connections and gaps between Indian and American 
culture
, while 
The Zigzag Way
 (2004) tells the story of an American academic who travels to Mexico to trace his Cornish ancestry. Desai also wrote short fiction—collections include 
Games at Twilight, and Other Stories
 (1978) and 
Diamond Dust, and Other Stories
(2000)—and several children's books, including 
The Village by the Sea
 (1982). 
The Artist of Disappearance
 (2011) collected three novellas that examined the 
collateral
 abandonment and dislocation wrought by India's furious rush toward modernity. Her daughter 
Kiran Desai
 won the 
Booker Prize
 for the novel 
The Inheritance of Loss
 (2006).