7 key Authors from Switzerland's literary scene.
7 key Authors from Switzerland's literary scene.
on
Aug 21, 2019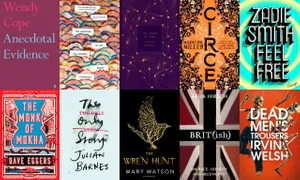 The Helvetic nation celebrates its 1291 inception today, and with that let's take a look at some of its literary history. As the country has four official languages, Swiss authors range from a wide variety of topics and backgrounds. Many of its key literary figures are long gone, but these figures' books still resonate with global audiences to this day. Authors worldwide have come to the shores of Lake Léman to write, such as Mary Shelley who famously wrote Frankenstein in Cologny, Geneva.
To celebrate, here are some of the key authors from the Helvetic republic.
1. Johanna Spyri, Heidi's creator
Our first pick is Heidi's creator: the children's book was written in 1881 by Swiss author Johanna Spyri. Based in the Swiss Alps, it covers the daily life of a young girl and her uncle. It is one of the most famous children's stories around the world and one of the best-selling books ever written.
2. The philosopher Jean-Jacques Rousseau
The world renowned philosopher, most known for his work during the Enlightenment, was born in Geneva. His writing on politics, economics and education were highly influential, most notably during the French Revolution. The Swiss city honoured him by naming an island after him in the city centre.
3. Thomas Mann and 'The Magic Mountain'
The German Nobel Prize winner for Literature in 1929 wrote his novel 'The Magic Mountain' in Davos, Switzerland. His book is considered one of the most influential works of German literature. He and his wife moved to the Waldsanatorium in Davos, where the novel is set. The ski resort is now well-known for hosting the World Economic Forum's Annual Meeting.
4. Melinda Nadj Abonji
The Hungarian-Swiss writer is best known for her novel 'Fly Away, Pigeon', which won her Swiss and German awards. She fled Yugoslavia with her family and her book focuses related subjects such as immigration and refugees.
5. Zep, the creator of Titeuf
The Swiss comics creator, whose real name is Philippe Chappuis, is most known for his series Titeuf. His comics have become hugely popular in French-speaking countries, and are regarded as classics for teenagers. A statue of the cartoon character will soon be mounted in Carouge, Geneva.
6. Alain de Botton
The novel 'Essay in Love' propelled this modern-day philosopher into fame, selling over two million copies worldwide. The Zurich-born author emphasises the importance of philosophy in everyday life.
7. Madame de Staël
Our last name on the list is a Genevan author and historian whose novels and travel literature made their mark on European Romanticism. She held popular salons and is well-known for her revolutionary work on the place of women in society.