ABC of Vedic Astrology by Shri S. Nallakuttalam
ABC of Vedic Astrology by Shri S. Nallakuttalam
on
Sep 07, 2021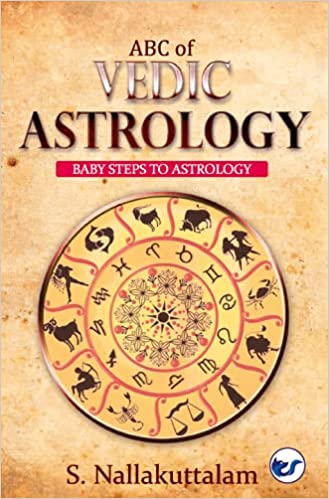 Congratulations to Shri S. Nallakuttalam as his book "ABC Of Vedic Astrology" has been selected as our book of the week.
ABC of Vedic Astrology is a genuine effort to bring Astrology closer to aspiring students and beginners. The book is well structured, simplified, and adheres to the principles of Vedic Astrology.
Several topics in the book are presented with a contemporary outlook and easy-to-remember fashion. The book starts with an introduction to Rasi, Nakshatras, and planets and also goes on to explain the various facets of Vedic Astrology.
There are also deliberations, case studies, Astro charts, and useful tabulations for a better understanding of Vedic Astrology. The USP of the book is brevity shown in the narration.
Normally beginners are bewildered by several rules and this book makes an attempt to dispel the same. The book though short and crisp is exhaustive enough for beginners to understand the basics of Vedic Astrology. In fact, his earlier book, ''Astro Musings is a compliment to this book.