Frontlist | 10 Novels That Revolve Around Paintings
Frontlist | 10 Novels That Revolve Around Paintings
on
Mar 17, 2021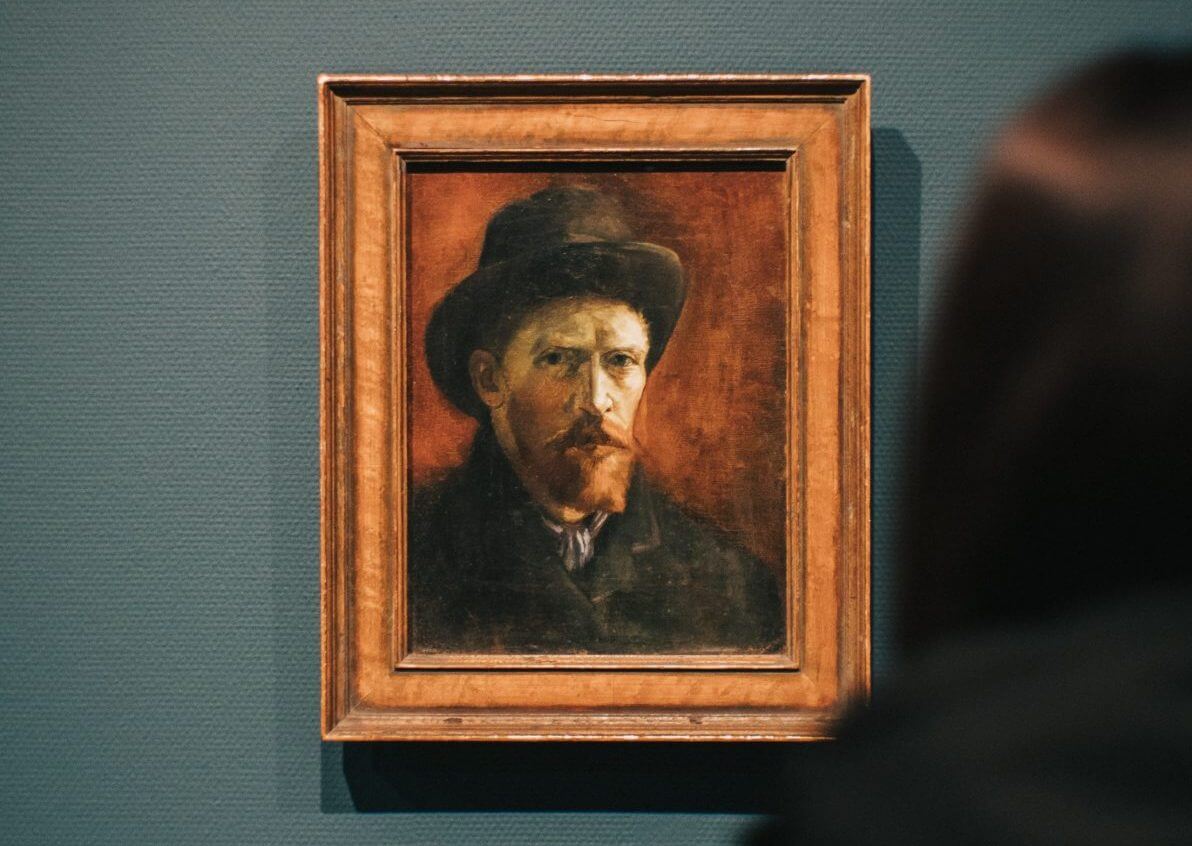 The portrait has long been fertile ground for novelists, offering insights into the characters of artist, subject and viewer, not to mention the power-play unfolding between all three.
What can a portrait tell us? What 
can't
 it tell? Is there any such thing as a "true" portrait, and who is entitled to judge? How far may the artist him/herself remain invisible? How is it possible for a man-made object to be so demonstrably inert, and yet so uncanny? My new novel, 
The Whispering House
, begins with a twist on that old gothic trope: the discovery of a framed portrait hanging on the wall of an old house. Portraits, and portrait making, are central to the development of the story, in which an aspiring artist's desire to capture his female models on canvas and put them on display teeters over into obsession.
Here are ten novels that revolve around portraits:
People Like Us by Louise Fein
When the novel opens Hetty is a child and—as the daughter of a high-ranking official in Hitler's Third Reich—a committed Nazi. By the end of the novel, she is a young woman, deeply in love with a Jewish man named Walter and deeply out of love with Nazism. Throughout much of the book a portrait of the Führer hangs on Hetty's wall, and her changing perception of the picture provides a neat way of charting the internal revolution of her ideas. At the start, it's all gushing hero-worship ("
He
 gives me courage!"), but as Hetty's understanding matures, adoration turns to disgust ("We stare at each other, eyeball to eyeball
. I loved you once
"). It's proof, if proof were needed, that reading a portrait is a complicated business. What we see depends, to a large extent, on who we are.
Must Read -
A new art exhibition reflects on pandemic experiences of people
Delhi govt to release ₹28.24 crore funds for salaries of staff of DU colleges
SPPU accepts 'exceptional' rise in pass percentage in Oct 20
On Beauty by Zadie Smith
This comedy of manners, about the awkward integration of two conflicting families, is a re-imagining of E.M.Forster's 
Howards End
. In both novels an item of great value is handed over from one side to the other, giving rise to anger and embarrassment: in Forster's novel, it's a house and in Smith's novel, it's a painting by Hector Hyppolite of Maîtresse Erzulie—the Haitian-African spirit of love, beauty and dancing. In a novel that sets out to explore ideas around value and identity, the portrait of the Afro-Caribbean spirit stands as a powerful witness to the strength and beauty of the Black, female body.
Pride and Prejudice by Jane Austen
Elizabeth Bennet comes across Mr. Darcy's portrait when she is being shown around his beautiful house, Pemberley. Both Elizabeth and the reader are acutely aware that the last time she and Darcy met, she curtly refused his proposal of marriage. The portrait bears a "striking resemblance" to its handsome subject, and looks back at Elizabeth "with such a smile over the face, as she remembered to have sometimes seen when he looked at her." No wonder she gazes at it earnestly for several minutes and returns to it before leaving the room. This is the pivotal moment of the novel. Towards the end of the book, Jane asks her sister how long she has loved Mr. Darcy, whom she used to hate so fiercely, and Lizzy replies—humorously, but truthfully—that it began on that visit to Pemberley.
Emma by Jane Austen
In this novel, Jane Austen employs a portrait-painting scene for sly, comic effect. Emma Woodhouse persuades Mr. Elton that he would like her to paint Harriet Smith, but, as ever, our heroine's intentions are hilariously wide of the mark. Emma believes that she is drawing Mr. Elton's attention to Harriet's marriageable charms; Mr. Elton believes that he is engaging in a mutually-agreeable flirtation with the artist herself. The pair's arch exchanges on the subject of poor Harriet's portrait—how very lovely it is, with what great care it must be taken to London for framing—mean one thing to Emma, and quite another to Mr. Elton. Cringe!
Jane Eyre by Charlotte Brontë
There is a poignant scene, towards the middle of the novel, where Jane decides to get tough with herself. She is in love with Mr. Rochester but believes he is attached to Blanche Ingram, and by way of a cure, she draws two portraits: one of herself ("Portrait of a Governess, disconnected, poor and plain") and one of the lovely Blanche. Once they're finished, she tells herself sternly, "Whenever, in future, you should chance to fancy Mr. Rochester thinks well of you, take out these two pictures and compare them…" As the reader suspects, however, and as the best fairy-tales teach us, true beauty lies within. The comparison favors soulful Jane over soulless Blanche—if only she knew it.
The Picture of Dorian Gray by Oscar Wilde
In this sinister novella, Wilde plays with the ever-debatable notion that the face is the mirror of the soul. Beautiful Dorian wallows in a life of cruel sensuality, year upon year, whilst retaining all his boyish charm and good-looks. Impossible? Ah, but Dorian Gray is the subject of an enchanted portrait, which bears the scars on his behalf. The more horrors he commits, the more repulsive his portrait grows, until "the rotting of a corpse in a watery grave was not so fearful." No wonder he hides it behind a curtain in the attic.
The Daughter of Time by Josephine Tey
I think of this novel as a sort of reverse 
Dorian Gray
 because, like Oscar Wilde's story, it relies on the (dubious) notion that the face is a reliable mirror of the soul. Scotland Yard's Inspector Alan Grant, who prides himself on his skill at reading faces, puzzles over a portrait of the 15th-century English King Richard III. How could such a notorious villain—best known for having murdered his own young nephews—have such an anxious, sensitive, 
likeable
 countenance? Grant proceeds to prove history wrong, in what is—despite its dodgy premise—an enjoyable and erudite take on the detective story.
Rebecca by Daphne du Maurier
A fancy dress ball is to be held at Manderley, and the new Mrs. de Winter yearns to stun her husband with the beauty and originality of her costume. At Mrs. Danvers' suggestion (cue a sense of impending doom), she takes one of Manderley's ancestral portraits as her inspiration, and orders an outfit to match the 18th-century painting of Caroline de Winter. When the evening arrives, she appears at the top of the stairs in her flouncy white dress, curled wig and wide hat… and a horrible silence falls over the gathering. "What is it?" she demands, understandably. "What have I done?" Later on she finds out: Rebecca wore an identical costume to the last fancy dress ball, "the same picture, the same dress." Everyone thought they'd seen a ghost.
1984 by George Orwell
In Orwell's dystopian novel, the gaze becomes a symbol of total, brutal state control. In the crumbling London of Airstrip One, Big Brother's image appears on screens and posters at every turn, and Winston describes how his dark eyes seem to follow you around, searching deep inside your mind and soul. In 
1984
, the power-play between subject and object, viewer and viewed, is chillingly reversed. You're not watching Big Brother. Big Brother is watching you.
Girl with a Pearl Earring by Tracy Chevalier
Griet is a Protestant, and a mere servant, in the busy Catholic household of the 17th-century Dutch artist Johannes Vermeer. The two belong in different spheres, but a shared understanding of color, form and beauty threatens to unite them. The love affair at the heart of this novel is conducted, not via physical or verbal intimacies, but via mutual observation. Vermeer portrays Griet as the peerless "Girl with a Pearl Earring." The model holds the artist's eye, and vice versa, and their silent communion is recorded on canvas, in all its tension, sadness and longing. Source: electricliterature.com