YUVA 2.0: Education Ministry Launched PM Modi's Mentoring Program for Budding Authors
on
Oct 03, 2022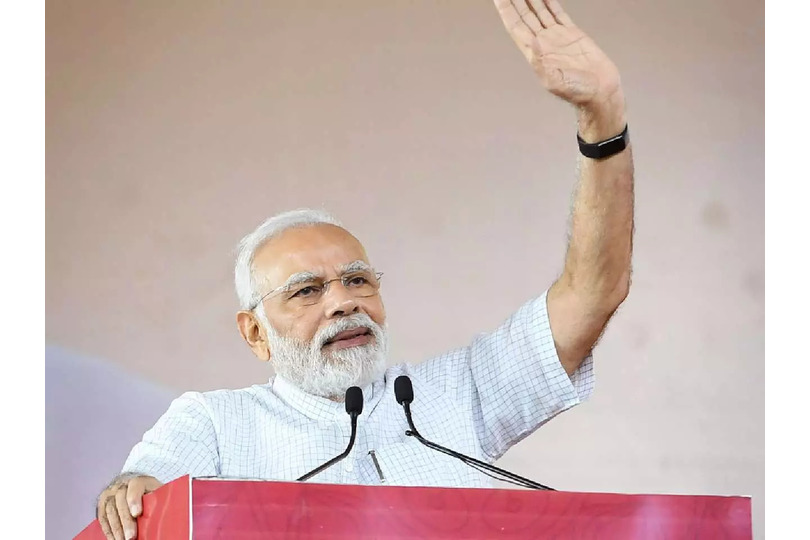 The Ministry of Education launched YUVA 2.0 - Prime Minister's Scheme for Mentoring Young Authors on Sunday, a program to train young and aspiring authors to promote reading, writing, and book culture in the country, as well as project India and Indian writings globally.
"YUVA 2.0 is an initiative of the India@75 Project (Azadi Ka Amrit Mahotsav) to bring to the forefront the perspectives of a new generation of writers on the theme of 'Democracy (institutions, events, people, constitutional values past, present, and future)' innovatively and creatively. This scheme will thus aid in the development of a pool of writers capable of writing on a wide range of topics to promote Indian heritage, culture, and knowledge systems "According to a senior Ministry official.
"India leads the world in terms of the youth population, accounting for 66% of the total and ready to be tapped for capacity building and thus nation building. To mentor a new generation of young creative writers, there is an urgent need to take high-level initiatives, and in this context, YUVA 2.0 will go a long way toward laying the groundwork for the creative world's future leaders "the official continued.
As the Implementing Agency, the National Book Trust (NBT), India, will ensure phase-wise execution of the Scheme through well-defined stages of mentorship.
The NBT will publish the books created under this scheme, as well as translate them into other Indian languages, ensuring the exchange of culture and literature and thus promoting 'Ek Bharat Shreshtha Bharat.' The selected young authors will interact with some of the world's best authors, attend literary festivals, and so on.
"The scheme will aid in the development of a pool of writers capable of writing on various aspects of democracy in India, including the past, present, and future." Furthermore, it will provide a platform for aspiring youth to articulate themselves and present a comprehensive view of Indian Democratic values on both domestic and international platforms.
"This scheme was designed on the premise that in the twenty-first century, India requires a new generation of young authors to serve as ambassadors for Indian literature. Given that our country ranks third in the world for book publishing and has a treasure trove of indigenous literature, India must project itself on a global scale "According to a Ministry official.