Frontlist | You should start your new year with these 10 books
Frontlist | You should start your new year with these 10 books
on
Dec 29, 2020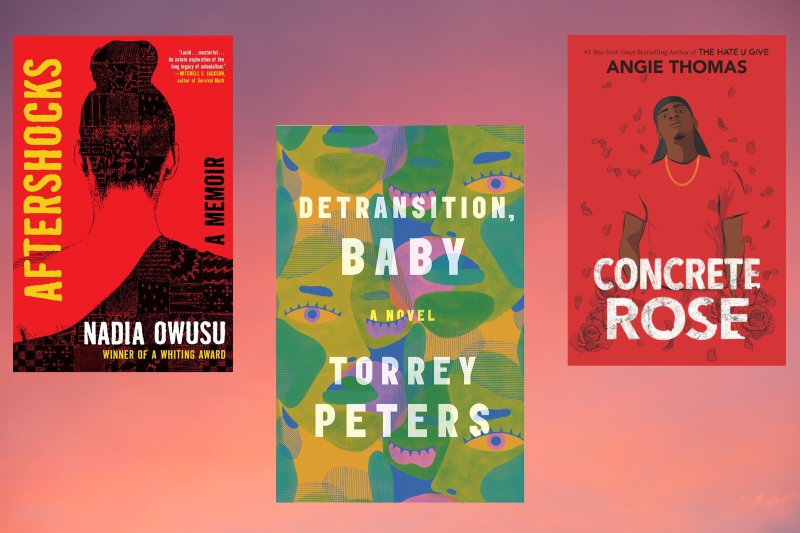 There's no better time than a new year to investigate identity. It's apt then that many of the best new books arriving in January—following an unprecedented year of introspection and pain—ask us to consider how we became who we are. In their memoirs, Nadia Owusu and Ta Nehisi-Coates reflect on their upbringings to make sense of their adult lives. Gabrielle Glaser illuminates the horrifying history of adoption in post-World War II America in her harrowing new nonfiction book. And new fiction from Angie Thomas and Torrey Peters also inspects identity, particularly as it relates to community. Here, the ten new books you should read in January:
The Prophets, Robert Jones, Jr. (Jan. 5)
In his debut novel, Robert Jones, Jr. charts the ripple effects of a love affair between two enslaved young men on a Mississippi plantation. Though 
The Prophets 
is centered on the ill-fated relationship, its scope widens to include the larger community, and pays particular attention to the women who have shaped the two men's lives. It's both a scintillating portrait of Black queerness and a bleak account of slavery in the antebellum South, captured in Jones' lyrical yet incisive prose.
The Beautiful Struggle: A Memoir (Adapted for Young Adults), Ta-Nehisi Coates (Jan. 12)
In a young adult edition of his 2008 memoir, journalist and National Book Award winner Ta-Nehisi Coates artfully details his coming-of-age in a crumbling corner of West Baltimore. Coates dissects his family unit to reveal the struggles he faced while growing up, specifically illustrating his efforts to connect with his father, a former Black Panther with a penchant for tough love. The result is a thoughtful examination of a father-son relationship and a moving look at how the author became who he is today.
The House on Vesper Sands, Paraic O'Donnell (Jan. 12)
It's late 19th century London in Paraic O'Donnell's new novel, and unusual things are happening all over the place. The story begins with an ending: A seamstress has just died after jumping out a window and strange words are found stitched into her skin. Her apparent suicide connects to a larger network of deaths and disappearances in the city, including a group of missing girls, which O'Donnell describes in eerie and supernatural terms. What ensues is a thrilling gothic mystery, as an inspector, college dropout and young journalist come together to uncover the dark secrets that link these peculiar cases.
Aftershocks: A Memoir, Nadia Owusu (Jan. 12)
By the time she moved to New York City as a young adult, Nadia Owusu had lived all over the world. Her father worked for the United Nations, so her family was uprooted throughout her childhood, always leaving a new home as soon as she felt settled. The instability this created was only compounded by the missing presence of Owusu's mother, who abandoned the author when she was a toddler, and later floated in and out of her life sporadically. In her searing debut memoir, Owusu analyzes her shaky sense of belonging and identity as she reflects on her fractured family unit and upbringing.