You should read these 10 Young Indian Writers who are changing the game instead of Chetan Bhagat.
You should read these 10 Young Indian Writers who are changing the game instead of Chetan Bhagat.
on
Aug 20, 2019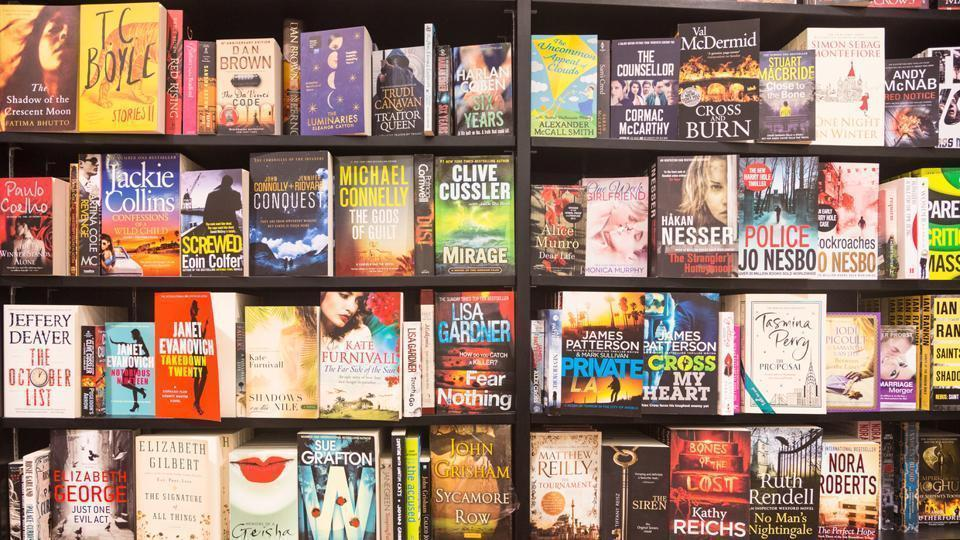 There's been a new breed of writers rising up in India. Surprisingly young, tragically unpopular, incisive and most important of all - going against the grain of bestsellers you buy at the railway station for a 100 bucks. Tackling everything from complex conflict in the Indian hinterlands to the last breaths of India's dying professions, these are the authors who stand out today.
1. Meghna Pant
Multiple award-winning author, journalist and speaker Meghna Pant's writing is a competent blend of inspiring and insightful. Her debut novel,
One & a Half Wife, came out
in 2012 and was a bestseller, whilst her latest book The Trouble with Women (2016) was described as the best book from Juggernaut Publishers by The Hindu Business Line. She's in her 30s and - fun fact - stand up comedian Sorabh Pant is her brother.
2. Avalok Langer
All of 31 but a whole lot older by experience, Avalok Langer's Debut Novel,
In Pursuit of Conflict
released only recently. The book is an autobiographical account of his experiences with underground movements in the North-East of India, which have been in relentless conflict since time immemorial. Avalok's history as a conflict journalist has led him into the belly of the beast, and it's a wonder he's here to talk about it at all, let alone write an entire book about it.
3. Nidhi Dugar Kundalia
Based out of Kolkata, Nidhi is a young journalist and author who has contributed extensively to papers like The Hindu, The Times of India and various magazines. Hey first book,
The Lost Generation: Chronicling India's Dying Professions
, is exactly what it sounds like - a deep dive into the last few breaths of India's oldest jobs.
4. Palash Krishna Mehrotra
An author and journalist contributing to various publications, Mehrotra's finest work is, at least to me,
House Spirit: Drinking in India
(2016). This freewheeling anthology about the explicitly unique experience of alcohol and the Indian psyche is a funny, moving, and downright weird confluence of the country's best raconteurs.
5. Ira Trivedi
34-year-old Ira Trivedi has been writing since she was pretty young, and her work has seen definite improvement over the years. While her earlier output was YA oriented and not exactly what one would call very cerebral, her book,
India in Love: Marriage and Sexuality
in the 21st Century (2014) saw her do an in-depth analysis of India's social and sexual revolution through interviews with 500 people.
6. Janice Pariat
Janice was born in Assam and grew up in the meadowy heart of Meghalaya, and she incorporates all of that and more into her writing, which is heady and perceptive. In 2013, Pariat's debut collection of short stories,
Boats on Land
won the Sahitya Akademi Young Writer Award, which made her the first writer from Meghalaya to receive an award from the Sahitya Akademi for a work in English.
7. Meena Kandasamy
Meena Kandasamy is a force to be reckoned with. A poet, writer, translator, activist and staunch feminist based in Chennai, most of Meena's work deals with the issues she so strongly fights for - Women's rights, caste and corruption. The 33-year-old has published 2 collections of poetry, Touch (2006) and Ms. Militancy (2010), and also written the books
The Gypsy Goddess
(2014) and
When I Hit You: Or, A Portrait of the Writer as a Young Wife
(2017).
8. Judy Balan
36-year-old Judy Balan is a riot. Her comedy debut,
Two Fates: The Story of My Divorce
was a parody of Chetan Bhagat's Two States: The Story of My Marriage, and became an instant bestseller. With a sense of humour all her own and a consistently entertaining blog called Woman and a Quarter, Judy's definitely doing something right.
9. Samhita Arni
By the age of 8, Arni was already writing and illustrating her 1st book,
The Mahabharata: A Child's View
. Released in 1996, it went on to win the Elsa Morante Literary Award. She then transitioned to graphic novels, releasing Sita's Ramayana, which was on the New York Times bestseller list, and with good reason - Arni's work is both entertaining and discerning.
10. Kanishk Tharoor
Before you ask, yes, this is one of Shashi Tharoor's sons, and he is, as expected, a highly original and sensitive raconteur. The 33-year-old released
Swimmer Among the Stars
in 2016, wherein he weaves a heady blend of mythology, fantasy and fable into a collection of stories you'll be hard pressed to forget.