World UFO Day: 7 Books On Aliens That Your Kids Will Love
World UFO Day: 7 Books On Aliens That Your Kids Will Love
on
Jul 02, 2021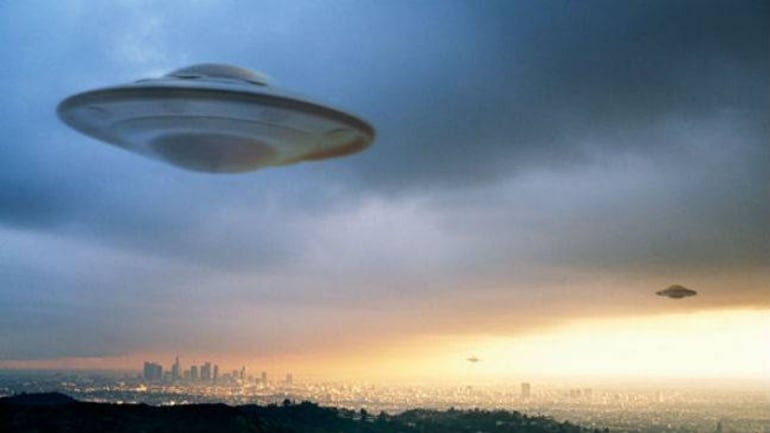 Kids are obsessed with stories of outer space, spaceships and aliens. Here are some books that will fire their imagination.
Aliens Love Underpants! by Claire Freedman, illustrated by Ben Cort (Age: 3+)
This is a fun read aloud for little kids about aliens discovering underpants on planet earth and becoming obsessed with them, as they pick them up from the drying line and fly around with them.
The Way Back Home by Oliver Jeffers (Age: 4+)
From the much-loved children's author comes a tale of friendship between a boy and an alien. When the former flies into space on a single-propeller airplane he finds at home, he makes an emergency landing on the moon and finds a Martian, who's as frightened as he is. A magical and imaginative tale of friendship.
ET the Extra-Terrestrial by Kim Smith, illustrated by Melissa Mathison (Age: 4+)
This is an illustrated version of the classic 1982 film, with retro-style illustrations, ready to charm a new generation with its magical story and lovable characters.
Aliens Are Coming! by Meghan McCarthy (Age: 3+)
This picture book introduces kids to the time Orson Welles narrated HG Wells' War of the Worlds on radio, the night before Halloween in 1938, sending listeners into panic, as they thought the country was being taken over by Martians.
My Sister is an Alien! by Rachel Bright (Age: 6+)
Alfie is obsessed with outer space and when his baby sister arrives, he notices she's a bit odd…could she be an alien? He must take her to the moon, where she probably belongs, so that she can stop being miserable and crying all the time.
The Truth About Martians by Melissa Savage (Age: 6+)
Martians don't really exist or that's what Mylo believes till a flying saucer lands next to his family farm, with a strange voice asking for help. As Mylo tries to be brave, like his older brother Obie who died a year before, it takes him on a voyage of discovery across the universe.
Even Aliens Need Snacks by Matthew McElligott (Age: 4+)
In this follow up to Even Monsters Need Haircuts by author and illustrator, the young monster barber wins galaxy-wide acclaim for his culinary skills. His snacks may make humans queasy, but aliens love them, queuing for the treats in their spaceships.
Source - The Indian Express