Frontlist | World Book Day: Is Covid lockdown giving reading a boost?
Frontlist | World Book Day: Is Covid lockdown giving reading a boost?
on
Mar 05, 2021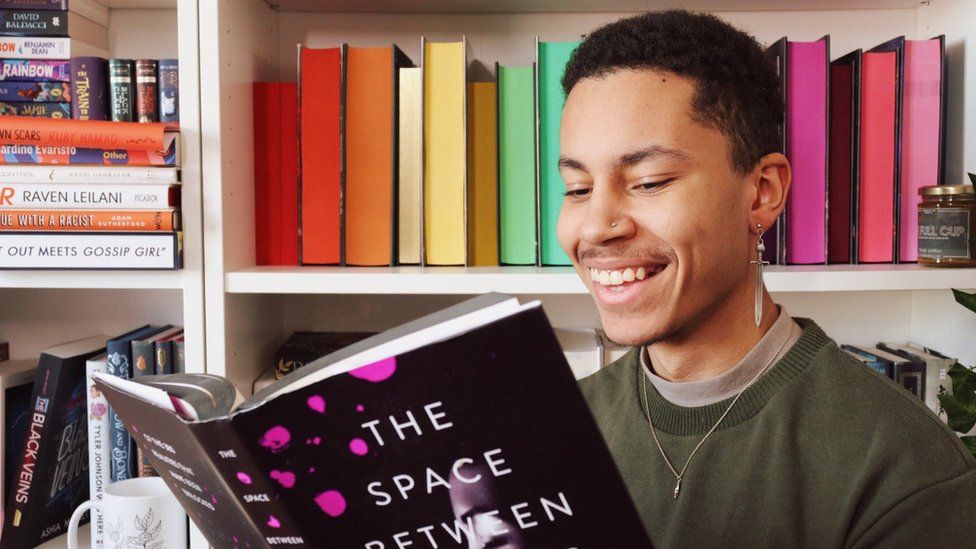 World Book Day will look very different this year across Wales.
Gone are the children's dressing up competitions, reading extracts in school assemblies, the book reports and the festivities at the local library.
But with some readers delving deeper into new topics and others buying more books than ever, is lockdown giving reading a boost in the digital age?
I've definitely found myself reading a lot more as a result of the lockdowns, said 21-year-old Joel Rochester, from Newport, whose YouTube channel FictionalFates mostly focuses on books.
As a literature student, it's hard to find time to read for pleasure when you've got books to read for your degree.
I also got to explore more genres through the lockdown. For example, I finally delved into romance books for the first time which changed my perspective on them completely.
Likewise, I also delved into books marketed for adults for the first time, reading adult fantasy and sci-fi books as beforehand, I had only kept myself within the young adult category (YA). It was definitely quite a great exploration for myself, as it delves into deeper topics that I sometimes didn't get in YA!
While booktubers are a community of readers who discuss books on YouTube, bookstagrammers are an Instagram reading community.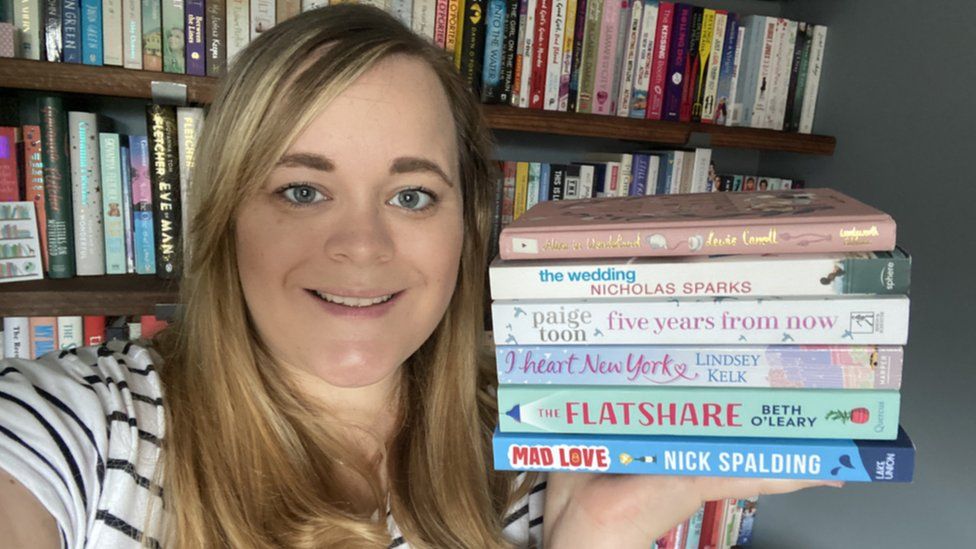 Tara Watson, 29, from Newport, who posts as My Evergrowing Bookshelf, described the changes in her reading habits.
I've always been an avid reader, although I lost the want to read when I was pregnant with my daughter, she said. I finally started reading again in February last year, a month before having her.
Even though I've always loved reading, I've definitely read so much more during lockdowns.
However, I have started listening to audiobooks for the first time since lockdown. As we obviously couldn't do much, I'd take the baby out for a walk and listen to my audiobook every day on these walks, and I'm still doing that now.
I've also definitely found myself buying more books than ever before. I had to put myself on a book-buying ban for a while as it got a bit out of control.
The Office for National Statistics has published data suggesting people in Britain spent on average 27.7 minutes each day reading books, magazines or newspapers.
So people are reading in lockdown, but with bookshops and libraries closed, how has the industry adapted?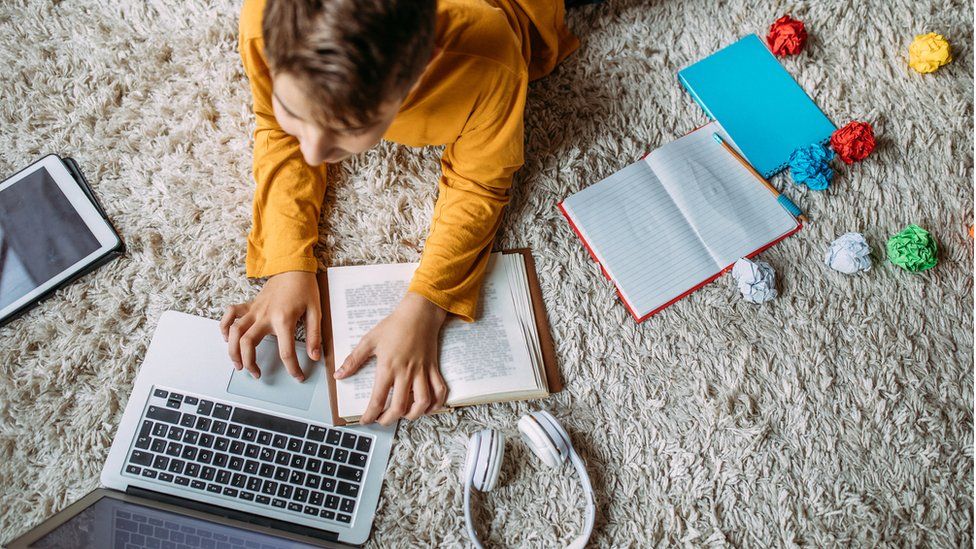 During lockdown, the Welsh government provided £250,000 towards digital library resources and one provider saw a 110% increase in borrowing of e-books compared to 2019.
In 2020, Cardigan-based Parthian Books held seven virtual events, saw an increase of 150% in book sales from its online store, and had 3,605 views across its new YouTube channel.
A book release that was moved online was attended by more than 100 people, and the stream on Facebook was watched by 450 people - more than any event the company had held before the pandemic.
Our digital engagement this year has been a double-ended effort: Trying to capture the attention of younger generations already spending lots of time online, though not necessarily in the bookish world, but also making our content as accessible as possible for as many people/demographics as possible, said spokeswoman Kathryn Tann.
While this year has absolutely opened our eyes to the wider possibilities of what's possible for book launches, virtual events won't be replacing physical ones entirely.
I think the magic which happens in publishing when authors, publishers, readers and organisers get together in one room and let their experiences, ideas and ambitions spontaneously mingle in unplanned conversations... I think that magic often happens at launches.
Not to mention the importance for authors to connect with readers and to celebrate what is undeniably an incredible achievement - finishing a book.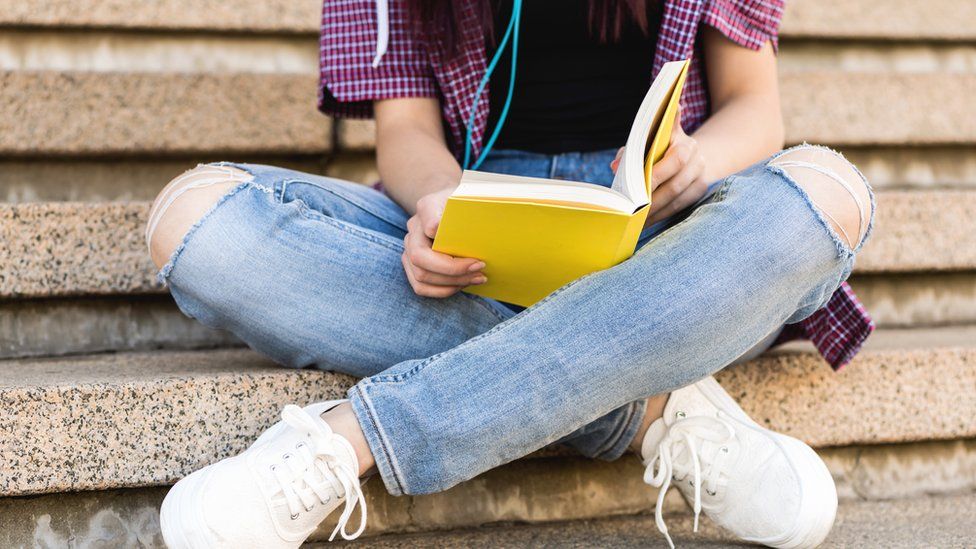 When lockdown restrictions allowed, libraries also began offering a click-and-collect service for readers.
Another trend seen in lockdown is an increased interest in Welsh-language books.
The pandemic has seen a shift in the popularity of academic books, whether for children learning remotely or adult learners looking to gain a new skill.
Director of teaching and learning at the National Centre for Learning Welsh Helen Prosser said: There has been tremendous interest in learning Welsh during lockdown. Our entry course for beginners was a bestseller at one point last year.
The first book in their new graded reader series has sold almost 3,000 electronic and physical copies.
The centre is now hosting a festival of reading for Welsh learners in March.
With virtual events on the rise and the Hay-on-Wye literary festival going digital again this year, book sales up and e-books more popular, has reading changed forever?
Source: BBC News