Wonder Woman's 10 Strangest Friendships In DC Comics
Wonder Woman's 10 Strangest Friendships In DC Comics
on
Apr 28, 2021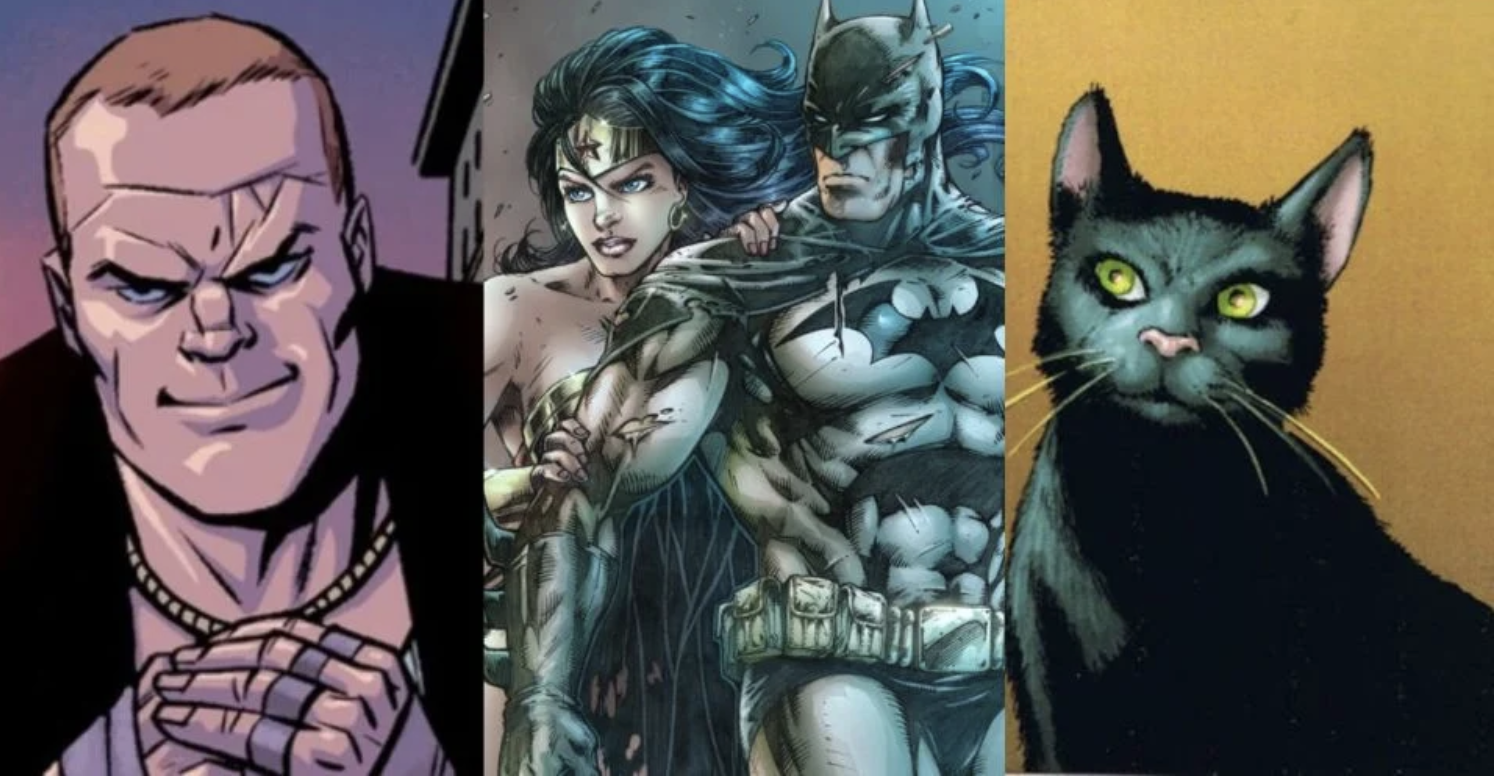 Wonder Woman made her debut with DC Comics in 1941 and after 80 years in the pop culture zeitgeist, she has gone on to become arguably the most iconic female superhero. Known for fighting for love, truth, peace, and justice, Diana Prince is a beacon of hope for people around the world. She has lived many lives and encountered even more allies along the way. Many of Diana's relationships are formed on Themiscyra with her fellow Amazons, but there are also a lot of friendships that might seem peculiar or out of place for her. Gods are the least of Diana's worries compared to some of these characters.
Jason
First appearing in 2016, Jason is actually the younger twin brother of Diana. His birth was kept a secret, as Hippolyta was worried Zeus' wife Hera would become enraged at the news. He has been said to be the first man to ever set foot on Themyscira and has a lot of the same powers and abilities as Diana herself. One might expect Jason to be met with hostility or even jealousy, but Diana welcomes her brother and they help each other in many battles.
Galenthias
Debuting in 2011, Galenthias is a real figure in Greek mythology. She tried to deceive Hera during the birth of Hercules and was punished by being turned into a cat. In the comics, she personally gave up her human form as a way to better serve Hecate, the Goddess of Witchcraft. She serves as a guardian for Diana, making sure she stays on the right path. Black cats are often associated with the occult and mystic arts, and readers may associate them with characters like Zatanna or Madame Xanadu before a Greek demi-god.
Ferdinand
Ferdinand first appeared in 2003 and is inspired by the minotaur in Greek mythology. When Diana was serving as the ambassador for Themyscira, Ferdinand served as her personal chef. Traditionally, the minotaur in Greek mythology is portrayed as violent, antagonistic, and the ultimate challenge a warrior like Wonder Woman would face at the end of a journey. But by making him a chef and ally to Diana, this is a perfect example of subverting expectations. He appeared in the DCAU in the 2019 film, 
Wonder Woman: Bloodlines
.
Cheetah
Cheetah is Wonder Woman's arch-nemesis
, so to see her on this list might surprise readers. But this Cheetah is not Barbara Minerva. This Cheetah was a previously dead Amazon who was brought back to life by the villain Bellona and gifted the powers of the cheetah. She was instructed to kill Diana, but using her lasso of truth, was able to explain that this Cheetah was lied to, and the two teamed up to stop the Morrigan, a group of evil goddesses. She is sadly killed in the confrontation.
Deadman
Boston Brand is Deadman, a staple in DC Comics and a member of many superhero teams, most noticeably Justice League Dark. He has many abilities, such as the power to possess other living beings and take control of their bodies, flight, intangibility, and vast knowledge of the dark, supernatural world. His eerie origins and powers may seem like they would not mesh well with Wonder Woman, but the two have fought side by side on many occasions with the Justice League.
Cyborg
Victor Stone, aka Cyborg, is another mainstay in the DC Comics universe. He is half-human, half-machine, and is immensely powerful. Seeing as how he can manipulate and bend almost any piece of technology to his will and still pack a mean punch, Cyborg is the perfect combination of brains and brawn. His futuristic and digital aesthetic and sensibilities seem so opposite from Wonder Woman's more historical, mythological world, but the two have fought together on the Justice League as teammates and friends.
Lennox
Debuting in 2012, Lennox is the illegitimate son of Zeus, which makes him Diana's half-brother. He was on Earth for over 80 years and discovered his superhuman abilities during World War II. Not only does he have military experience, but he also has similar powers to Wonder Woman, including super strength and durability. His skin is said to be virtually impenetrable and as hard as a rock. This hardened man may seem at odds with Diana's softer sensibilities, but the two get along. He was killed the following year in 2013.
Myndi Mayer
Debuting in 1987, Myndi Mayer is a smart, flashy woman who plotted and eventually became Wonder Woman's publicist. She tried to help Diana sell her message of peace and love to the masses. Her cunning, flashy, and shallow personality clashes with Wonder Woman's more humble, down-to-earth nature, even if Myndi was hired as an ally to Diana. After time away, Diana returns to find Myndi dead from a drug overdose. This can be seen as a warning to stay on the right path, and avoid the vapid lifestyle Myndi represented.
Batman
Along with Diana, Bruce Wayne is one of the most iconic and well-known pop culture icons of all time. They have served on the Justice League together and have fought alongside each other on the comic page, on the television, and on the film screen. But Bruce's dark, brooding personality sometimes clashes with Diana's. They can be seen as polar opposites of each other, which one could argue makes their frequent romantic tension undeniable. One wants to expose the crime and wrong-doings in the world, and the other wants to show the light and hopefulness that brings people together.
Baroness Paula Von Gunther
Wonder Woman's first recurring villain, debuting in 1942, was initially a Nazi scientist and invented many things for them. Diana found Paula's daughter being held hostage by the Nazis and Paula was working with them to save her life. She joined Diana on a rescue mission, saved her daughter, and was later rehabilitated and accepted as one of the Amazons becoming their chief science officer. Wonder Woman's first nemesis and one working for such an ultimate evil may seem like the most unlikely candidate for a friendship with the Amazonian, but ultimately this shows Diana's kind heart. Source: https://screenrant.com/