With Controversial New Deal, Is Regan Arts back in Business?
With Controversial New Deal, Is Regan Arts back in Business?
on
Aug 27, 2019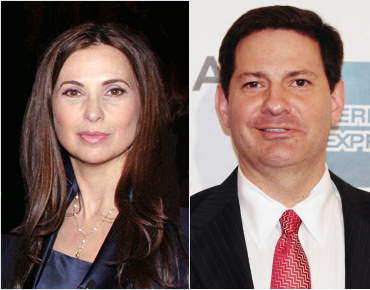 It's been nearly a year and a half since Judith Regan's most recent publishing venture, Regan Arts, faded from view. Now, with reports that the company signed a new book by disgraced author/journalist Mark Halperin, insiders in the publishing industry are wondering whether the deal is a sign that Regan is back in business. Or, at the very least, trying to get back in business.
Regan Arts launched in 2013 and was initially backed by private equity mogul Leon Black, who bought Phaidon Press in 2012. That relationship has since been severed, though. According to inside sources, Regan became the outright owner of the company bearing her name last year. Simon & Schuster is still listed as Regan Arts' distributor.
PW's last reporting on Regan Arts, in an article called Is Regan Arts Pivoting or Sputtering?,detailed how Regan had seemingly laid off most (if not all) of her staff, and canceled most (if not all) of her remaining book contracts. No new deals from Regan Arts have been reported in over a year.
Agents who spoke to PW for the aforementioned article, all off the record, complained that Regan was going out of her way to find problems in books the company had acquired. Then, citing the fact that manuscripts weren't up to snuff, she would cancel the project entirely. Some of those projects found new homes at other publishing houses. Some were abandoned. At least one author went on to self-publish.
The fact that most industry professionals assumed Regan Arts was out of business has raised some eyebrows about the nature of the Halperin deal. Did the author use an agent? Was there an advance? Asked via email about the details of the deal, Regan did not respond.
Halperin, the bestselling co-author of Game Change, was at one time represented by agent Andrew Wylie. But Wylie ended that relationship after reports surfaced detailing multiple accusations of sexual harassment leveled against Halperin. In the aftermath of the reports, Halperin was also dropped as a client by Hollywood super-agency CAA.
Wylie, for his part, confirmed that he is not representing Halperin and had nothing to do with this new book deal. A number of inside sources confirmed that they were unaware Halperin was even shopping a book.Thus far, the only reported details about the book deal are the book's subject matter (President Trump's prospects in the 2020 election) and its title (How To Beat Trump: America's Top Political Strategists on What It Will Take).
The project has already garnered negative press; various political pundits and strategists expressed regret over speaking to Halperin for the book, knowing of his reported #MeToo transgressions. The question now is whether the book can overcome any negative associations with its author...or his publisher.