'Will sign authors who are willing and able to market their books aggressively': Vineet Bajpai on new publishing venture
'Will sign authors who are willing and able to market their books aggressively': Vineet Bajpai on new publishing venture
on
Nov 20, 2019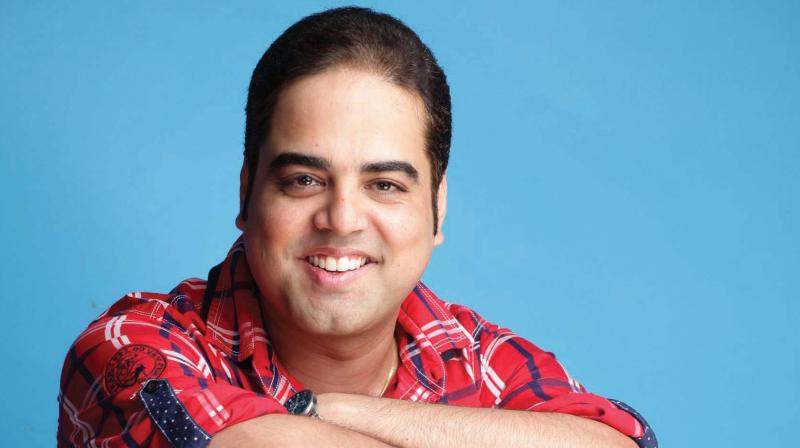 Bestselling author of the 
Harappa series
 Vineet Bajpai recently announced his maiden publishing venture — TreeShade Books. Bajpai says TreeShade evolved "as a delightful by-product" of independently publishing his 
Harappa
 series. Publishing three bestsellers made for a fulfilling journey, Bajpai says, one that helped him "decode the entire value chain" of the industry. Bajpai speaks about his vision and strategy for TreeShade, and why authors need to act as entrepreneurs to ensure the success of their books, in this interview.
Other bestselling authors have previously set up publishing houses. None seem to have made much of an impact. Why do you think that is?
I've seen bestselling authors publishing their own books independently, but I'm not aware of any who've published the works of other writers… For me, being an author is a delightful hobby. Otherwise, I'm an entrepreneur and have built two companies in the past. It's my entrepreneurial experience that is driving TreeShade.
Your mandate is to publish literary fiction and non-fiction across genres. Why do you think you're the right person to champion these genres?
I don't claim to champion any genres; our aim is to find the finest authors we can and help them bring out their very best (work). Since I have written three non-fiction titles in addition to writing and publishing three fiction books, I feel I understand both genres. Running two companies for 20 years has also given me a rich and diverse experiential learning, which I'll use to assist TreeShade's authors.
Will you be publishing any mass/market commercial books?
Yes, we are open to all genres.
One of your main goals is to significantly reduce the time-gap between when an author completes his or her manuscript and the day their book becomes available in the market. Can creative processes such as writing and editing really be rushed?
You are absolutely right. Which is why you will note that I speak of reducing the go-to-market time 
after
 an author has completed the script. There is no question of rushing the writing and creative process. We also allow ample time for our editing process. It is the production cycle – commissioning, typesetting, jacket-design, printing, logistics – these 
operational
 aspects of the cycle that we are chiselling.
One of the main factors that contributed to the success of the Harappa series was the personal money you invested in the marketing effort.  Are you planning to promote every TreeShade author in the same manner?
We invested in promoting the trilogy because we 
knew
 we had a winning body of work. We could have either waited for several years for word-of-mouth and the quality of the books to do the job, 
or
 we could take the book to the readers more speedily and save on the time-to-success. If we find manuscripts that are equally powerful and command marketing budgets, we will not hold back. For the regular books we commission, we will devote a standard amount of time and resources to promotions. At TreeShade we will sign-on authors who have the ability and willingness to market their books aggressively.
In other words, we will only sign 'authorpreneurs'.
You've coined this term 'authorpreneur'.  Tell us more about it. How is he/she different from a regular author?
It was not just enterprise or resources that made the 
Harappa
 series a talked-about book franchise. It took an immense amount of work. We promoted the titles in retail, at literature festivals, on social media, through advertising and several other platforms. It is precisely this model that we hope to deliver with the authors we are signing. When I meet authors nowadays to commission their work, I typically start by saying, 'Okay, so your manuscript is done? Good. You have completed 25 percent of the mandate. The real work starts now.' The time when an author's job was done once the writing was completed, is now past. In today's highly competitive environment, winning authors will be those who have the ability as well as the willingness to also be marketing engines for their literary work.
How have well known authors and agents responded to your venture? Are they open to publishing/dealing with you?
Well, one of the best known literary agents in India is interviewing me right now! So that should answer your question. [Laughs] On a more serious note, the response has been terrific. Some of the authors/agents who have approached us have had associations with highly respected publishers in the past. They look at us as a new-age publishing house and want to work with us.
How many books do you plan to publish in a year? Who are the authors that you've signed so far?
We plan to take things forward slowly, so that we hit the ground running. We will publish upwards of 10 books in year one, moving to about 25 in year two. We have already signed a senior investment banker from Mumbai who is writing a crime-thriller with a historical twist. We are evaluating several manuscripts that have been sent to us by leading literary agents or authors directly.
Will you be working closely with production studios to sell film rights?
Yes, absolutely. It is very encouraging to see that, just like Hollywood, Indian filmmakers and production studios have started adapting books into films or web-series in a big way. We will be working aggressively towards getting our authors the right outreach into the media and entertainment sector.