Frontlist | Why Google And Facebook Must Pay For Content In India
Frontlist | Why Google And Facebook Must Pay For Content In India
on
Mar 05, 2021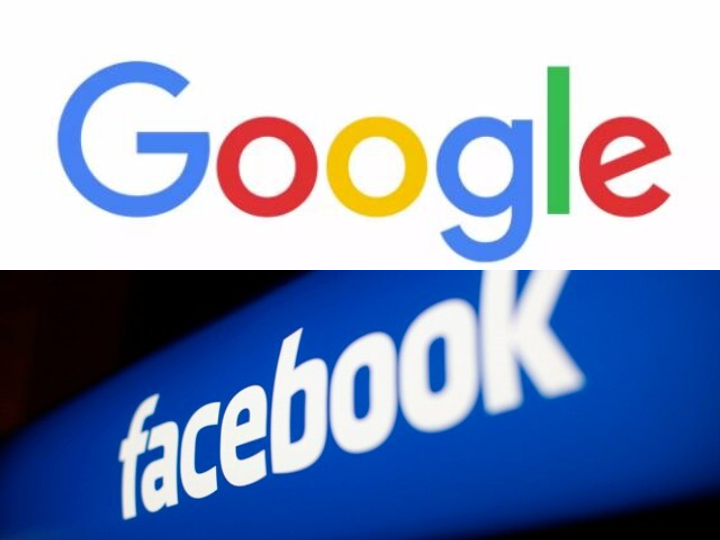 The tech-giants are facing not only antitrust cases globally but also in India. Last year, a fourth antitrust case was registered in India against Google for allegedly abusing its Android operating system's position in the smart television market.
With Australia setting a precedent last week by enacting a law mandating Big Tech firms to pay media houses for the news content they produce, Indian publishers are upping the ante to force Google and Facebook to pay for the content to Indian publishers. There is no such law in India, but the Indian Newspaper Society (INS) president, L Admiloolam, last week, wrote to Google India country manager Sanjay Gupta to compensate Indian newspapers for using their content reasonably and share its advertising revenues properly. INS demanded Google increase the publisher share of advertising revenue to 85% and ensure more transparency in the revenue reports provided to publishers by the tech giant. Confirming the development, Jayant Mathew, chairman of, INS Digital Committee, told ABP News, We wrote to Google seeking payment for our content and are awaiting their response. Depending upon the answer, we will approach India's Competition Commission (CCI) and government for framing similar legislation. I am told that the government is looking at it very seriously. About 80% of the digital advertising revenues go to the tech platforms, and publishers get a minimal amount. I think Google will see that and start paying the publishers. News is not a commodity, and it costs money. Without news, Google can't function as it will just be a B2B listing site. Credible content needs lots of money, and you know what happens when misinformation is spread. Google is paying the music industry, then why not us?
Tough negotiation- the way ahead
From now on, Indian publishers will have to negotiate with Google and Facebook seeking fair compensation for the credible content used by the tech-giants on their platforms. While tech giants are believed to enter into contracts with publishers for publication of news, Australia now mandates it by law itself, with the objective of providing a fair and level playing field. In India, we don't have legal provision that mandates it. The other thing to note is that tech giants adopt varying models of business, and publication of news may be core to one company than the other - which ultimately affects the way contracts are negotiated between the market players. While holding a monopoly may not be illegal, whether there is abuse of dominance in the market is a question for the regulator to assess, Ambika Khanna, Senior Researcher, International Law, at foreign policy think-tank Gateway House told ABP News. When asked about Australia's decision to enact a law mandating Big Tech to pay media houses, Gurbir Singh, chairman of Press Club Mumbai,  It has become a precedent, the next stage will be the bargaining between the big-techs and the publishers. You cant get the news free, as it costs to generate news. It's time for India to enact such laws. The stage has come as it got push because of the Australian legislature.
Tech-giants revenues up while Indian media shrinking 
In FY-2020, the revenue generated by digital ads in India was pegged at Rs 19,900 crore, while India's overall advertisement revenue reached Rs 70,000 crore, making it the world's third-largest advertising market in terms of ad spending. Most of these advertisement revenues were pocketed by tech majors Google and Facebook. Simultaneously, Indian publishers had to take a severe hit on the advertisement revenues during the COVID-19 pandemic, forcing many of them to close down edition, lay-off journalists. According to regulatory filings, Google's India revenues rose around 35% to Rs 5,593.8 crore in FY2020 over the previous fiscal year, primarily driven by advertisements. Despite Google AdWords, the company's biggest cash cow, this is registered under the Google Asia Pacific division, and Indian revenues do not account for it. Last year, Google's parent Alphabet Inc. reported a 13% rise in revenues to $181 billion, while Facebook reported a 20% rise in revenues to $86 billion, primarily driven by advertising revenues. According to estimates, for every $100 spent on online advertising, $53 goes to Google, $28 goes to Facebook, while the remaining $19 is shared between the rest. They (Tech-giants) use news content from publishers, and the news content drives their ad revenue, so they must share a part of the revenue. When you search on Google, it connects you to some news flow, targeting you with advertising. They are using news flow for free. During the pandemic, when media offices were closing down, Google and Facebook revenues were shoring up, said Singh.
Other global examples: 
The UK government is developing a Digital Markets Unit (DMU) as part of the Competition and Markets Authority (CMA) to implement a new code of conduct regulating market leaders' actions such as Google and Facebook. DMU is expected to start functioning next month to resolve concerns about the concentration of power among a few tech behemoths. Last month, Google revealed that it would start paying news publishers in the United Kingdom to feature stories on one of its sites, a step that comes as the Silicon Valley behemoth seeks to convince global antitrust regulators that it is willing to help the media industry. Similarly, in January, Google has reached a licensing deal with French media firms in which the company would pay the publishers for featuring their news content in search results. Facebook, which has been at odds with the Australian government over its media law, last month had announced a $1 billion investment in the news industry over the next three years. Over the next three years, Google's parent company, Alphabet, plans to pay $1 billion or 0.55% of its 2020 revenue to publishers worldwide for using their content. According to Google CEO Sundar Pichai, the new product called Google News Showcase would be launched first in Germany and rolled out in Belgium, India, the Netherlands, and several other countries. About 200 publishers in Argentina, Australia, Britain, Brazil, Canada, and Germany have signed up for the product. The Indian publishers are likely to get a minuscule amount of the $1 billion allocated by Google for the next three years for publishers across the world. Google news showcase is a product. It is not a payment for the content. It's like Google will take four articles a day and pay you for that. We have to negotiate a fair value, Mathew said. A detailed query to Google on Wednesday remained unanswered till the time of publishing of this article.
Rising antitrust cases against tech-giants in India
The tech-giants are facing not only antitrust cases globally but also in India. Last year, a fourth antitrust case was registered in India against Google for allegedly abusing its Android operating system's position in the smart television market. In October 2020, several technology startup firms in India debated Google's supremacy over big applications and ways to file complaints with the government and courts against the American tech giant. In India, around 99% of half-billion smartphone users use Google's Android operating system, giving Google a disproportionate amount of power over mobile apps, restricting the services of Indian startups, which irritates them. Read More:
Eloy Kaminski presents his new book, NATASHA, a collection of short stories.
Source: ABP News