What the 5% duty on imported books means for the publishing industry in India?
What the 5% duty on imported books means for the publishing industry in India?
on
Aug 07, 2019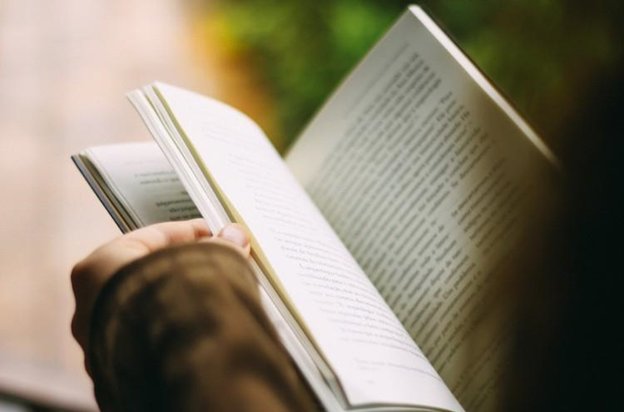 As part of the 'make in India' goal, Finance Minister Nirmala Sitharaman had announced an increase in customs duty from zero to 5% on imported books. The Narendra Modi government's proposal to impose a 5% customs duty on imported books has sparked unease within the Indian publishing industry. Finance Minister Nirmala Sitharaman announced the increase in duty from zero to 5% during the Union Budget speech on July 5 as part of the "make in India" goal to encourage domestic publishing and the print industry. India is reportedly a $6.76 billion sectory, which is led by educational books, and it's expected to grow at a rate of 19.3% until 2020. It's also been reported that some publishers and book sellers were planning to meet with government officials to discuss the new customs duty and the challenges faced by the industry. Benefit to local publishers? In her speech, Nirmala had referred to the 5% customs duty as a way to bolster domestic publishing and printing. But some publishers say that this isn't necessarily the case. "Firstly 5% isn't big enough. Second, even if it were, books are not like soap and rice. Just because Dan Brown is more expensive, doesn't mean the readers will then buy an Indian thriller writer. They want Dan Brown. Each title is specific," Chiki Sarkar, co-founder of Juggernaut books, told TNM via email. "It's a puzzling move. Neither will it bring any serious revenue to the government, nor will it actually change anything on the ground," she added. As for whether it will encourage foreign books to be printed in India, Chiki noted that a lot of international books that do well in India are already printed in the country by MNCs. The effects of GST and rising paper costs Shamim Hameed, director of finance and accounts for Tara Books, said the new customs duty on books was "not a welcome move" as it will neither benefit publishers or book buyers. For one, he pointed to the impact that the Good and Service Tax, introduced in 2017, was still having on the publishing industry. He had hoped that the government would introduce reforms to assist the publishing industry still grappling with GST. Though books are exempt under GST, many pieces involved in the creation of a book were subject to the tax, including an 18% GST on freelance services for copy-editors, proofreaders, illustrators and the like, as well as a 12% GST on author royalties, Scroll reported. Paper, binding and printing services were also subject to the tax. Some publishers also told the media that with no mechanism in place to claim Input Tax Credit, it was likely that the new 5% customs duty would impact the production and sale of books. The rising cost of paper was also a concern for some. "I can't say in the Finance Minister's proposal will help the domestic publishing industry. If the government wanted to, then there are other ways to help - like making paper cheaper. The cost of paper has gone up so many times in the last 10 years that it is getting more and more expensive to print books," Urvashi Butalia, co-founder of Zubaan publishing house, told IANS. Impact on book buyers. But not all are worried that the customs duty will lead to any major impacts. Dr Ashok Gupta, honorary secretary general of the Federation of Indian Publishers, said he anticipated a negligible effect on the industry, especially on book buyers, who are unlikely to notice any significant differences in price. Most of the books that are imported to India are those used by students for higher learning and exams, books that already come at a steep price. While Hameed said that book buyers are not usually price sensitive and they would not be deterred from making purchases, Raj Mirchandani, managing director for Capital Books Delhi, told IANS, that the upfront customs duty on imported books will deter importers from bringing in high-level, expensive research books.