'We are all Canadian': Alberta author releases children's book to combat racism
'We are all Canadian': Alberta author releases children's book to combat racism
on
Jul 19, 2021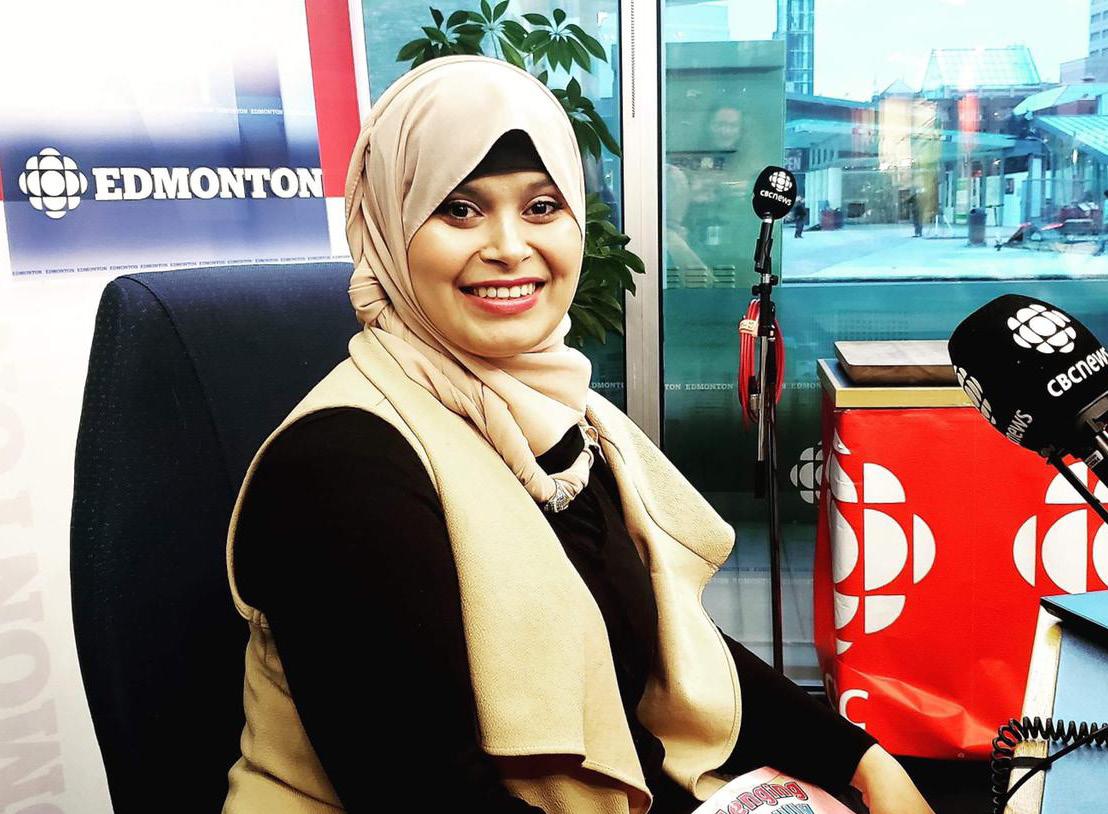 An Edmonton-based author has released a book that she hopes will help young people better understand and address racism.
Samira Hamana decided it was important to release 
Where Are You Really From? 
following a series of violent attacks against Muslim women in Edmonton. "This book is a celebration of the diversity that we have in Canada," Hamana said. "I was (initially) writing it because of the Heritage Festival... I love to see different cultures. But then I saw the violence against Muslims. The Edmonton area has recorded a number of attacks against Muslim women in recent months, including the latest incident at the end of June in St. Albert that sent a woman to hospital. Months prior, in March, a man was charged after three allegedly hate-motivated attacks on women in Edmonton, and in December, two women wearing hijabs were attacked in a mall parking lot. Carla Peck, a professor of social studies education at the University of Alberta, said it's important parents speak to their children about racism and hate crimes. "I think it is important to have that conversation with kids," Peck said. "You don't have to get into all the details. Young kids can understand what it means to be left out of games on the playground, or be teased about how they look. "It's incredibly important that elementary-aged kids have an opportunity to have open conversations about all of the diversity and differences they see in their classroom and their community," she said. Hamana's book focuses on the concept of "roots" — that everyone has them — but how Canadians are also united. "Where are you really from is a question that many, many, many people of colour — people that just recently came to Canada — they are asked about … to make them feel that they do not belong here," Hamana said. "We need to teach kids and children that we are all from here. However, we have different roots… (BUT) it's OK. It's not something that's bad, we are all Canadian. That's why I wrote this book." Hamana was born in Morroco and has lived in Canada for 12 years. Her son and two daughters were born in Canada. "You have to accept your fellow Canadian, regardless of his skin colour, his eye colour, his hair, his looks, his scarf," she said. Peck said that the more children learn about other cultures, the more accepting they will be as they grow up. "The more that we understand difference and people who are not like us, the more easy it is to understand the person and develop relationships with them," she said. Hamana said her hope is that the book is purchased for school libraries to help share its important message. "Many people are tired of hearing about racism and discrimination," Hamana said. "If we build this knowledge in elementary and teach our kids acceptance, 100 per cent we will limit the racism and discrimination against other races." Hamana has also written several other children's books that tackle other important social issues like bullying.
Source - Global News