Want to get published? Writers and industry experts share tips on how to get your first book out there
Want to get published? Writers and industry experts share tips on how to get your first book out there
on
May 10, 2021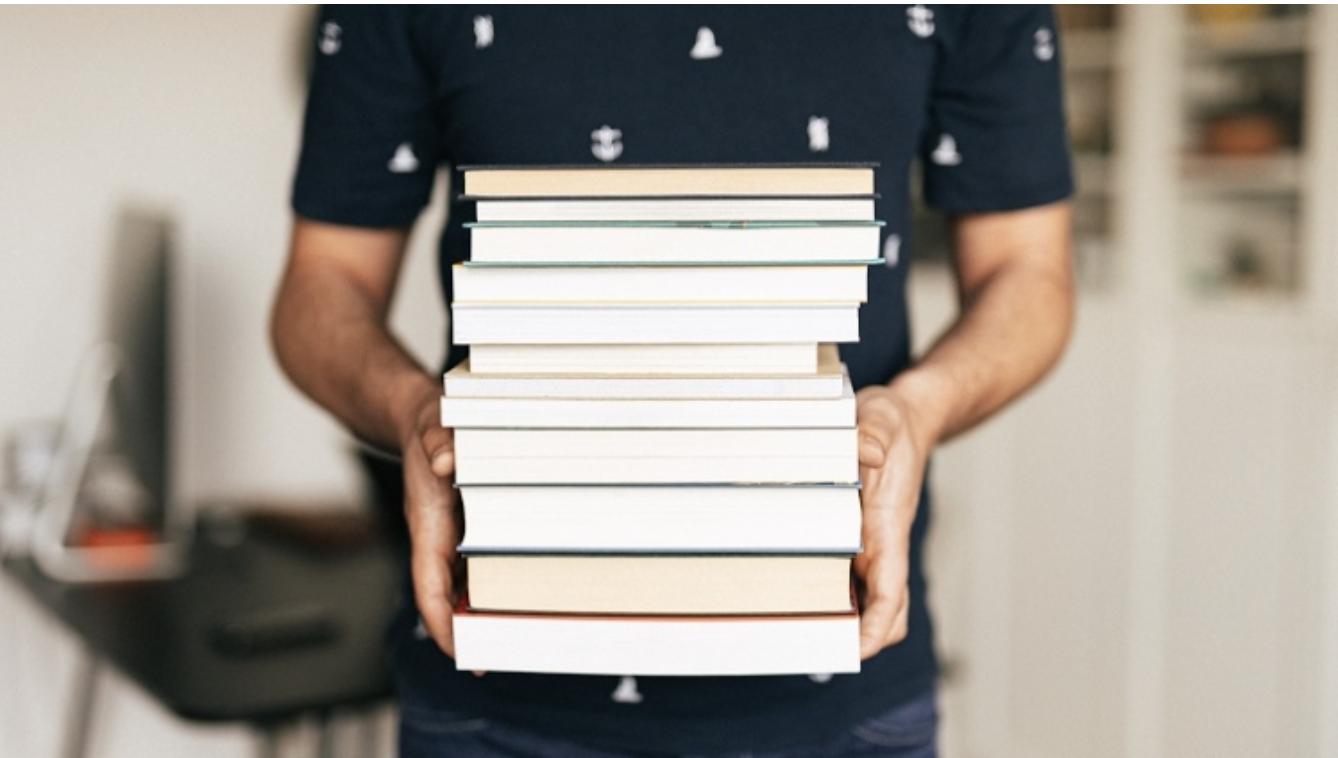 Aspiring authors, beware! The path to get published is not as easy as the alphabet. However, it is not as tiresome as Trigonometry either. Stock up on patience, steel your heart against rejection and above all, believe in the words you've penned.
Be proud about your completed manuscript
Writer Shelly Oria, in an article titled 'Publishing Your First Book: Advice for First-Time Authors', says it is important to be proud of your effort. "Be proud. Life is going to tug you every which way, but the most important truth is this: You wrote a book. A whole damn book! Remember how you used to think that would never happen for you? Remember all the times you almost gave up? In all likelihood, you went through hell in the process, but you powered through. That required
a lot 
of work. Someone close to you probably suggested that writing this book, and perhaps writing in general, wasn't the best use of your time. But you kept going," she explains. As she says, you finished your book. Against all odds. Celebrate that!
The process of editing
Should you self-edit? Should you give your final draft to a professional editor or should you go with it straight to publishers? Swati Chopra, Executive Editor at Harper Collins India, says "definitely a publisher" as publishing houses usually like to edit, at least as far as Harper Collins is concerned. So you can go straight to the publisher with the manuscript, without approaching a professional editor. Publishers like Harper Collins and Penguin Random House do accept "unsolicited manuscripts across genres". One simply needs to follow the instructions on the 'Publish With Us' section of the website to know what to include in the email to them.
Content is fundamental
What are publishers looking for today? Chopra answers, "For non fiction, the subject should be compelling and the author should have some domain expertise to write on it. For fiction, the author should have a firm grasp of the story, plot, characters, 
et al
, and tell the story skilfully. Basically, if somebody wants to publish their book, they need to work on their writing skills. The book should be well-written, whatever genre it might be." An excellent command over the language one is writing in and producing gripping content is imperative to be noticed, and subsequently, published.
Can a first-time author use an agent to find a publisher? The answer is yes. That is exactly how author Satyarth Nayak, writer of the book Sridevi, published his first book, a mystery thriller titled The Emperor's Riddles. Nayak went to The Red Ink Literary and Film Agency which "took up the book and did all the difficult work". The literary agency also edited the work, which Nayak is grateful for today as it made an important difference. The book was published by Amaryllis, of the Manjul Publishing House and did well. Explains Nayak, "Even if you are a debut author, you should try and find an agent. Agents get you the best deal and a bigger advance. Plus, a traditional agency will not demand money or payment for looking for a publishing house. They get paid when they are successful in finding you a publisher. It is then that they can demand a commission. Additionally, agencies also know which publishing company specializes in which genre. For instance, one company may specialize in mythological books, another in romance and thrillers. Agencies do the hard work for you." According to K Hari Kumar, the author of the "spine-chilling" horror fiction India's Most Haunted – Tales of Terrifying Places, "Genuine agencies are selective. They'll evaluate the manuscript as well as the individual (a celebrity, an expert, an influencer often get preference. The subject matter is also important). But there are agents who will take anything and everything. Stay away from those."
You can self-publish too If you've drawn a nought with agents and publishing houses, remember that many a celebrated writer today was once rejected, many times in some cases, in his or her attempt at getting published. Here is what one publisher had said about Vladimir Nabokov's Lolita, "It is overwhelmingly nauseating, even to an enlightened Freudian. To the public, it will be revolting. It will not sell, and will do immeasurable harm to a growing reputation… I recommend that it be buried under a stone for a thousand years." Fortunately, it wasn't buried. And history was made. However, you can either continue your search for a viable publisher or look at options to self-publish. Kindle Direct Publishing, a self-publishing platform launched by Amazon in 2007, along with the Kindle device itself, allows authors to publish e-books as well as paperback editions. One also gets paid substantial royalty by the platform for books sold to readers across the world. Shares Sanjeev Kotnala, author of Chimera of Lansdowne, "Publishing on Kindle Direct Publishing (@AmazonKDP) won't cost you anything. On the other hand, one can find at least 200 agencies that help you self-publish. These self-publishing agencies will usually charge a fee for their services and you have to pay for the printing of the copies and any marketing undertaken. They will put your book up for sale on e-commerce sites such as Amazon too. Initially one may start by printing around 100 copies, for instance, and use Facebook and other social media sites to market it; one might even ask a blogger or book reviewer to review your book. The important thing is that a book should be able to generate sales. If you are confident of your book, and you believe in your content, you believe you can market it and get readers to buy a copy, you can choose to self-publish as the first choice. Though the traditional way to publish is preferred to self-publishing as a lot of support is available from the publishing house in terms of the book design and marketing." So let your creativity flow unabated; with perseverance and patience, you could soon become a published author! Source: https://www.freepressjournal.in/