Walla Walla author donates 10,000 books to local students
Walla Walla author donates 10,000 books to local students
on
May 11, 2021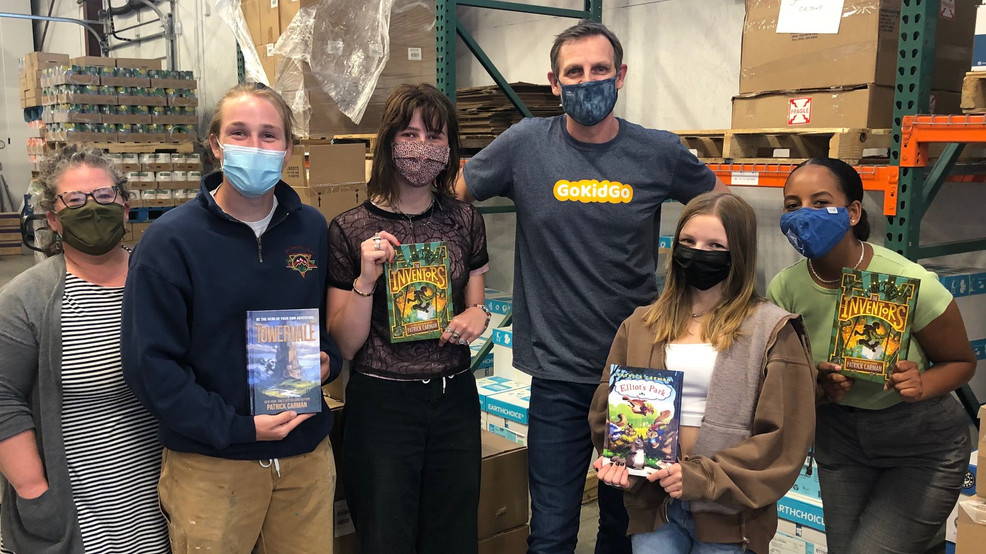 WALLA WALLA, Wash. — 
One Walla Walla author is giving back by donating more than 10,000 books to students in Tri-Cities and Walla Walla. Last week, best-selling children's author Patrick Carman stopped by schools in Kennewick, Pasco, Richland and Walla Walla to drop off thousands of his books for free.
Read | Books on veganism that will change your perspective
Somewhere along the way I just felt like gosh it's been a really tough year for kids, Carman said. Carman says it's important for kids to own their own books and to take a break from screens. I've been working on a lot of things part of it is this book giveaway part of it is this podcast to just try and give kids a reason to turn pages or listen to stories as oppose to looking at screens a lot, Carman said.
Carman tells Action News he's also started 
GoKidGo
 a place where kids can listen to free original narrative podcasts.
Source: https://www.keprtv.com/