Unicorn: The Memoir of a Muslim Drag Queen by Author Amru Al-Kadhi
"Unicorn: The Memoir of a Muslim Drag Queen" is a powerful and poignant book that leaves a lasting impact. The author's storytelling is both heartrending & humorous
on
Jun 16, 2023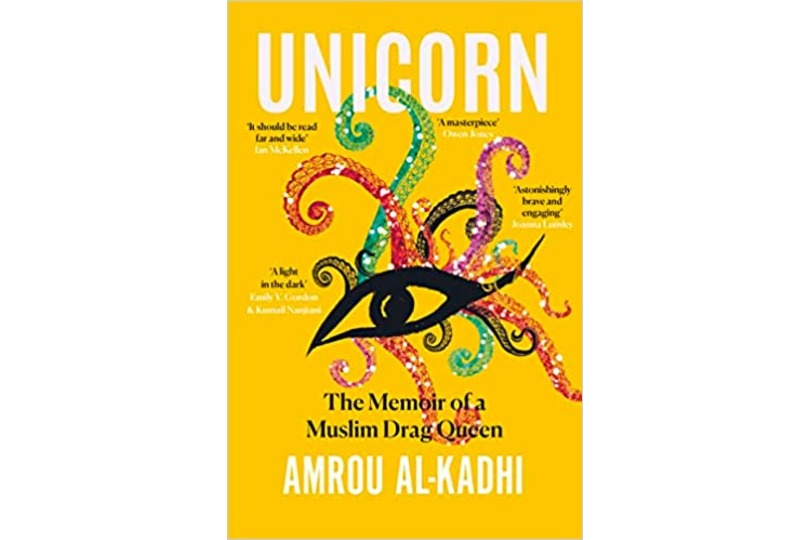 "Unicorn: The Memoir of a Muslim Drag Queen" by Author Amrou Al-Kadhi is a captivating and deeply personal account of the author's journey toward self-discovery and acceptance.
This book delves into the complexities of identity, exploring themes of religion, queerness, and cultural expectations. With a mix of heartbreak and humor, their memoir sheds light on the challenges faced by a young Muslim individual growing up in a world that often rejects and misunderstands them.
One of the most striking aspects of this memoir is the author's candidness and vulnerability. They openly share their struggles with their sexuality, their fear of disappointing their parents, and the internalized self-loathing that stemmed from societal and religious expectations.
The emotional weight of their journey is palpable as they navigate the clash between their authentic self and the pressures placed upon them by their family and community.
Through their eloquent writing, we witness their evolution from a god-fearing Muslim boy to an empowered drag queen named Glamrou. The author's exploration of non-binary gender identity is intertwined with their fascination for marine biology, creating a unique perspective on self-discovery. The transformative power of drag becomes a lifeline for them offering an outlet for their suppressed desires and a means to express their true self.
While the memoir exposes the hardships and rejection faced by the author, it also highlights the importance of compassion and understanding. Their narrative demonstrates their ability to reflect on their own actions and choices, criticizing both their family's narrow-mindedness and their own participation in perpetuating prejudice. This level of self-awareness adds depth and complexity to the story, showcasing the author's growth and maturity throughout their journey.
Another aspect that stands out in "Unicorn" is the exploration of intersectionality within the LGBTQ+ community. They shed light on the challenges faced by non-binary individuals and the resistance they often encounter within the queer world. By sharing their experiences of marginalization, the author brings attention to the need for acceptance and inclusivity within the broader queer community.
Overall, "Unicorn: The Memoir of a Muslim Drag Queen" is a powerful and poignant book that leaves a lasting impact. The author's storytelling is both heartrending and humorous, drawing readers into their world and allowing them to witness the struggles and triumphs of their journey.
This memoir serves as a reminder that, despite the obstacles faced, connections and belonging can be found in unexpected places. It is a testament to the resilience of the human spirit and the power of embracing one's true self, regardless of societal expectations.
If you're looking for a book that is both heartbreaking and hilarious, a memoir that delves into the complexities of identity and the journey towards self-acceptance, then "Unicorn: The Memoir of a Muslim Drag Queen" is a must-read.