Frontlist | Uncertainty Was Met with Optimism: Frankfurt Book Fair 2020
Frontlist | Uncertainty Was Met with Optimism: Frankfurt Book Fair 2020
on
Oct 17, 2020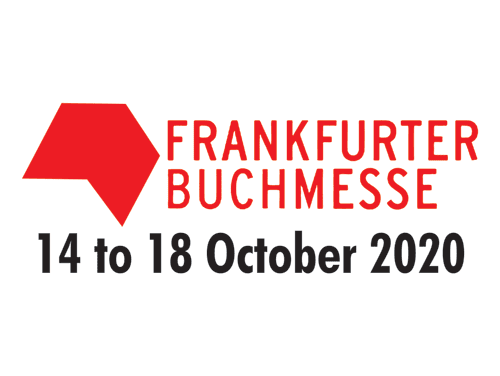 The Frankfurt Book Fair, which ran October 14–18, was reimagined for 2020 as an entirely virtual event. The fair usually hosts more than 300,000 visitors, but this year, because of the spread of Covid-19 across Europe, all in-person events were canceled. Instead, the organizers channeled several million euros in government support into producing a broad slate of online activities. The schedule listed 3,627 events during the fair, including some 70 hours of business-to-business trade events and nearly 200 more hours of programming targeting the reading public. And dozens of writers gave talks at this year's Bookfest, the concurrent literary festival.
As of Friday, Frankfurt organizers reported 148,000 participants from 183 countries. The fair tried to replicate some of the networking and serendipitous interactions that are so essential to the Frankfurt experience by providing a matchmaking tool, which was used by 2,362 trade participants. Another such effort, dubbed the Hof (after the Frankfurter Hof hotel, a popular drinking and meeting spot), featured daily sessions that included live music, meditation, chair yoga, and fireside chats with industry professionals.
The rights activity went virtual this year too, with the introduction of pre-recorded pitch sessions conducted by publishing houses and the Frankfurt Rights platform, which sought to streamline deal making and attracted 4,165 sellers and buyers, who uploaded 31,100 titles for the fair.
To the extent that there was a single message coming out of Frankfurt, it might be summarized as, "When people cannot travel, stories can." Literary scout Maria Campbell underscored this sentiment when she remarked, during a panel titled "Reaching New Readers: How to Expand Your Audience to New Markets," that "the power of the story is universal" and cited several examples of "border-busting" books to illustrate her point, including Elena
Ferrante's The Lying Life of Adults and Anthony Doerr's All the Light We Cannot See, both of which are now being adapted into shows by Netflix.
Questions of identity and race were raised numerous times throughout the week, in panels and in talks by authors. Bernardine Evaristo, the 2019 Booker Prize winner, excoriated the industry for being racist and ignorant, calling out German publishers in particular for not publishing enough Black women writers from the U.K. That said, there were also stories of progress, such as the creation of the Black Agents and Editors Group by Marianne Tatepo, commissioning editor for Ebury Press and Pop Press at Penguin Random House UK.
Tatepo appeared on a panel titled "Signals of Hope," which was the official motto of this year's fair. She explained that the Black Agents and Editors Group formed during the early part of the year to help people who are already isolated by their race from traditional publishing networks.
Taken as a whole, the event lived up to its promise: most publishers delivered positive messages, noting that book sales have rebounded from the early days of the pandemic, when lockdowns shuttered many bookstores, and that reading has been revived as a popular pastime. Participants appeared to agree that the Covid-19 crisis challenged the industry as a whole to adapt quickly and that it accelerated some existing trends, such as an emphasis on direct-to-consumer sales and digital marketing.
E-book sales around the world have shown some gains after years of having plateaued ("It is about as rational to be against e-books as a bookseller as it is being against hardcovers," said Waterstones managing director and Barnes & Noble CEO James Daunt during an interview). Audiobooks, which continue to show strong growth in much of the world, seem poised for more gains. Helena Gustaffson, chief content strategy officer for Sweden's Storytel, said digital audiobooks have the potential to reach new audiences, suggesting they have been helping many listeners stave off loneliness during this period of increased isolation.
Despite the overall optimism, some publishers admitted that the pandemic has made planning for the future difficult, which has in turn made acquiring books more problematic. "The future is really, really blurry," said Sophie de Closets, CEO of France's Fayard, during one panel. "Readers' expectations are hard to read. Commercial fiction has been huge, since people want escape, but the books don't have the power or word of mouth that they used to. Sales have been polarized: there are some huge bestsellers and many books going out unnoticed. Also, global curiosity has narrowed, and readers don't want to take a risk. Now readers confine themselves to only what they believe, and they are polarized. My question is how we as publishers can maintain good global conversation. How can we strengthen democracy?"
Simon & Schuster CEO Jonathan Karp, speaking on the same panel, affirmed Closets's concerns. "There is tremendous polarization and lack of faith in our institutions right now," he said. "Questions of how we rebuild these institutions will be at the center of the conversation for years to come."
Presumably, this sentiment applies to the Frankfurt Book Fair as well. Many people took to social media throughout the week to express nostalgia for the in-person fair and the old ways of working face-to-face, as well as their hopes for a return to normalcy next year.
While the overall verdict on Frankfurt's digital tools isn't in yet, fair director Juergen Boos has publicly committed to maintaining a hybrid in-person and virtual formula in the years ahead. "In a year in which trade fairs all over the world have been taking place either in a hybrid format or only digitally," Boos said, "we managed to bring the international book industry together for a few days."