Frontlist | Toronto Book fair wants to talk about "THE PLAGUE"
Frontlist | Toronto Book fair wants to talk about "THE PLAGUE"
on
Feb 10, 2021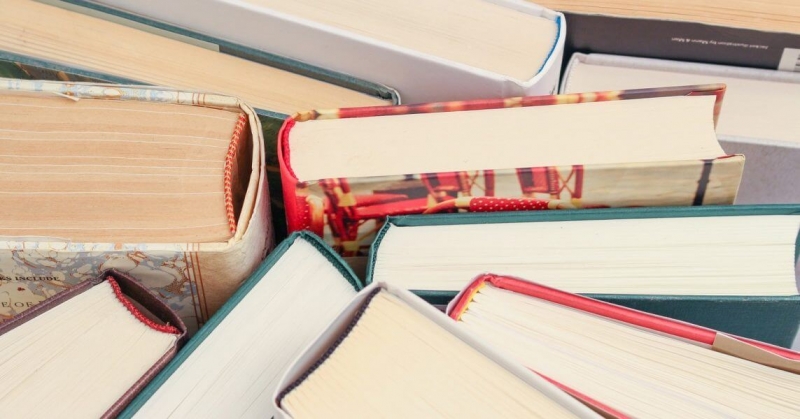 WHO: Valéry Vlad is the president of the 28e Toronto Book Fair which kicked off last Thursday.
THE CONTEXT :
Usually held in early December, the Show innovates by choosing to take place in February over a period of three weeks. COVID-19 requires the show is for the first time fully online.
THE CHALLENGE :
Despite the limits imposed by the pandemic, the organizers of the literary event hope for appreciable visibility and above all to limit the financial losses induced by "the virtual".
"Today we are in the early days of this unprecedented Salon which will end on February 24. What state of mind are you in?
This is our first virtual book fair, so it's not easy. We don't have the experience. We thought we had seen everything in terms of stress, but there… It's very difficult to experience an online book fair. We mobilized. We did a little digital education, but we got off to a good start, thanks to our rich programming.
What are the key moments and themes of this 28e Living room?
Let's say that in adult programming, it's about tackling the subject that affects everyone: the pandemic, so we called it "the plague" or rather write "in times of the plague" for the people who are the authors. You should know that for people who are authors, at this time, it is very difficult to establish networks and contacts beyond the Book fairs and the Alliance française in Toronto. This is why we invite them to discuss around a round table "writing in times of plague". There will be two, on February 11 and 13. In total, 21 authors are invited for three weeks, and this every day, to talk about their book. For youth programming, we want to make young people aware of racism, compared to what happened last year in the United States. We want to educate young people to arm themselves against racism. All youth programming will focus on racism. We invited authors who have something to say about racism, such as Monia Mazigh, Mimi O'bonsawin, Natasha Kanapé Fontaine.
Why a three-week Book Fair?
We find ourselves in a quarantine situation. We thought it would be a shame to invite only a small number of authors, but rather to invite all those who do not have the opportunity to go to a book fair or other literary event. You have to understand that you have to compensate for the face-to-face thing. In a pandemic, it is more difficult to have round tables in the morning or evening. Also, five authors in person, we could organize signatures at the same time. Online, we can't. It is therefore necessary to allow a visibility which passes by the duration. Then there is the youth programming, and it was impossible to organize it over three or four days. In total, we have around sixty virtual workshops in schools. We reach over 2,000 young people.
What is the specificity of the Toronto Book Fair?
This difference comes from the French-speaking public. Obviously, we don't play in the same category as Salon du livre de l'Outaouais, although here in Toronto, there is such an offer of cultural events. There is not this local francophone pride that we find in Hearst and in other francophone communities. We have to meet different requirements. We actually have a very diverse audience. We find this diversity in the production in our authors. On the other hand, when we organize a Salon du livre in Toronto, we cannot simply say "Come, it's in French", because people will not answer right away. We are therefore attracted by activities that interest the various communities that make up Toronto.
What is the impact of the pandemic on the Salon du livre?
Like it or not, book fairs are losing a lot of financial resources, and not just for Toronto, but everywhere. It should be remembered that the workshops we give were not free. We sold the place to exhibitors, so this year, we do not have a stand, and school visits. These are resources that are no longer available. I don't know how it's going to be, if the audience is going to respond. In any case, book fairs and bookstores were already weakened by this crisis in the free market. We will go into the unknown when the face-to-face service is back. "
Source: The Times Hub