Frontlist | Top Ten Books You Must Read If You're A Leo
Frontlist | Top Ten Books You Must Read If You're A Leo
on
Sep 11, 2020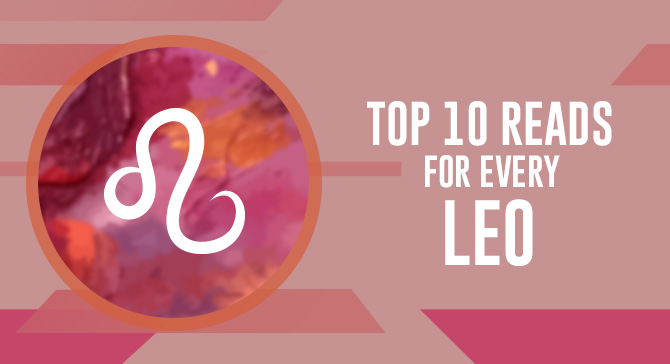 If you're going to read a book, why don't you read one that aligns with your stars? 
Leos are go-getters, motivated, energetic bunch of people. You are filled with zeal and possess the power to lead. Your charismatic personality is the cherry on top, and your knowledge about this world is unmatched. You are used to living your life to the fullest, so you need books that can hold your attention. An interesting story, maybe a captivating thriller or something that depicts real-life events that are bone-jarring. Is that your type? We thought so.  
Leos are born leaders, and reading good books will only enhance your leadership capabilities. Confidence comes naturally to you, and you're never the person who shies away from an awkward situation. You have always been a responsible person, and you take your life and career goals very seriously. Leos like to learn in life, and they want to extract as much knowledge as possible from every deemed source. Don't you? 
We have curated a list of books that will appeal to you at a very personal level. Keeping in mind the likes and dislikes of LEOs, we have come up with these book names that are definitely going to change your outlook on life, future and they might even offer answers to many of your pre-existing questions. Are you excited to see what we've got in store for you? 
Let us look at the top ten books that you should read if you're a Leo.  
Things Are What You Make Of Them by Adam J. Kurtz
Inheritance by Dani Shapiro
Three Junes by Julia Glass
The Giver by Lowis Lowry
A Wrinkle In Time by Madeleine L'Engle
A Wicked Thing by Rhiannon Thomas 
The Luxe Series by Anna Godbersen
The Selection by Kiera Cass
The Wind-Up Bird Chronicle by Haruki Murakami
Witch: For Those Who Are by Ly de Angeles
These books are definitely going to take you on a ride like none other if you liked our recommendations and would like to get more, stay tuned to our blog.