Top 5 Books You Must Read In Your Lifetime
Top 5 Books You Must Read In Your Lifetime
on
Jun 18, 2021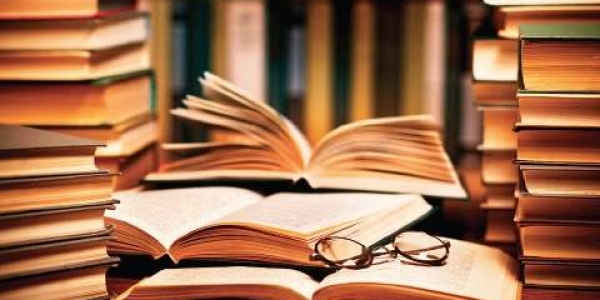 The greatest books are defined as classics for a reason. Created by some of the greatest authors of their time, these books include captivating themes, characters, experiences ,struggles, emotions and perspectives that are still extremely relevant today. If you love reading, here's a perfect reading list for you.
Here is a list of Top 5 books one must read in one's lifetime!
To kill a mockingbird
- 
The book is the quintessence of human emotions. The work of Harper Lee swaddled the reader ecstatic, keeping them hooked to the narrative. The book will give you the perspective and attitude of the people towards race, discrimination based on class, prejudice and hypocrisy which sadly exists even today. Won numerous awards and prizes throughout the years, "To kill a mockingbird" is considered as one of the books one should read in his/her life. 
The great Gatsby
The novel "The Great Gatsby" was published 4 years after the World war and is considered to be the finest work of F.S Fitzgerald. The novel tells the tragic story of Jay Gatsby a self made millionaire and Daisy Buchanan, his long lost love. The book is considered a classic American fiction and has often been called the Great American Novel.
The Catcher in the rye
The Catcher in the Rye is a beautifully written novel by JD Salinger and it revolves around a 16 year old boy named Holden Caulfield after he has been expelled from prep school. Confused and disheartened, Holden searches for truth against the "phoniness" of the adult world. Salinger's writing makes you question what our world is really like and how each generation may view his/her own world. Being caught up in Holden's story is like a roller-coaster. The Catcher in the Rye is a classic that will appeal to almost anyone and it will give you a new perspective towards life for sure.
Lolita
Nabokov's Lolita is hailed as one of the best books of all time — and rightly so. It's such an amazing & beautifully written book that tackles important issues, such as obsession, manipulation, and abusive relationships. 1955 literary classic, Lolita is about thirty-something-year-old man named Humbert Humbert and his obsession with twelve-year-old young girl Delores Haze (referred to as "Lolita"), whom he has a sexual relationship with. The novel takes place after Humbert Humbert is arrested by the police for doing something immensely wrong to lolita. This novel tells you the story from the perspective of Humbert and as to why he did what he did. 
The kite runner
This book tells you about friendship, betrayal, guilt and redemption. It shows how these feelings can impact your life and that of those around you. It definitely makes you aware of the bigger picture and not simply focusing on what works best for you. Khaled Hosseini's novel 'The 'Kite Runner' is a must read. The way he grips the readers into his world of emotional roller coasters, is absolutely brilliant. His writing style is so unique and good that captivates everyone, his knowledge of Afghanistan's culture and history is also good. Whoever once read khaled's work he/she won't be able to go back.