Top 5 Books with LGBTQIA + Themes
Top 5 Books with LGBTQIA + Themes
on
Jun 10, 2021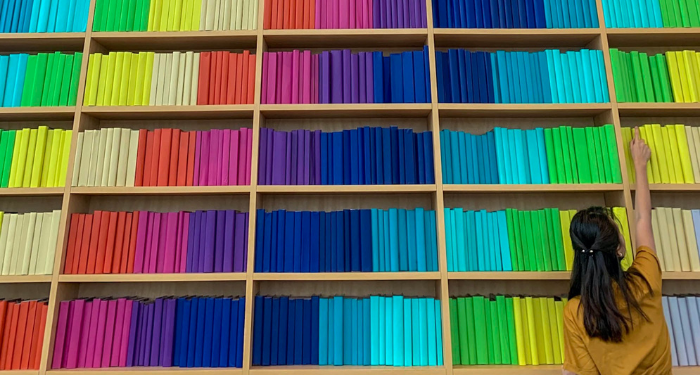 June Month is here with Vibrant colors. It's time for the celebration of Pride Month. We celebrate Pride month to encourage social equality, gender awareness and abolishing
Section 377 of the Indian Penal Code which criminalizes all forms of queer sexuality.
Pride is not only comprehended Rainbow colors and Marches but also manifests feeling free about ourselves, honoring the LGBTQIA community, and fighting for equal human rights. 
We've compiled Top 5 Books with LGBTQIA+ Themes which demonstrates the power of love and LGBTQIA identity in society.
1- Call Me By Your Name - Andre Acimen 
Call me by your name is a 2007 novel which was written by Andre Acimen. This Book sets in 1987s in Italy which depicts a blossoming romance between
a seventeen-year-old student named Elio and the older man hired as his father's research assistant named Oliver. The Summer week's romance changed Elio and Oliver's life and marked them for a lifetime. Whatever
the two discover on the Riviera and during a sultry evening in Rome is the one thing both already fear they may never truly find again: total intimacy. Call me by your name
gives you the erotic and poetic sense, fascination, and desire which will escalate the passion within the audience.
The tone of the story is brimming with sexual intimacy, a feeling of first love which is ultimately unforgettable. Add this book into the to-be-read collection if you would like to feel innumerable emotions at once.
2- The Colour Purple - Alice Walker 
A classic tale of love between two women was written by Alice Walker
and bagged the 1983 Pulitzer Prize for Fiction and the National Book Award for Fiction too. Several years later, it was adapted into a motion picture that was nominated for the 11th Academy Awards. It is a story of Celie who portrays her traumatizing life through honest letters to God. This novel displays racism, sexism, violence, Human civilization, and every time Celie's sister helped her out to stand still among all adversities. This book talks about homosexual relationships in a very natural manner and persuades freedom above everything. If you've been searching for unconventional complexities of faith and love books. The Color purple would be the best choice to read.
3-  A Little Life - Hanya Yanagihara
A little life book is a story that explores the tragic life of four friends in the age of anxiety and depression. Whoever reads this book still feels gloomy with a lot of horrifying stuff. The story revolves around four friends who belong to the same college and are chasing big careers. It is filled with upsetting parts but has some empathy if you'd like to feel the story with vehemence. It will change you to the core. A must-read book to the 21st Century generation.
4- Less - Andrew Sean Greer 
If you are looking for a breakout romantic comedy then trust me you pick the right title to read. It is a story of a not-so-popular novelist who turns fifty and his ex is about to get married. Therefore, he decides to leave everything behind and explore the literacy world which leads him from one place to another. Less Book is a comprehensive book of adventures and it will provide you comfort. Let's come out from the shambles of your life with Andrew Sean Greer's writings. 
5- Red, White, and Royal Blue - Casey McQuiston 
Red, White, and Royal Blue is the debut novel of Casey McQuiston published in 2019. A gay romance novel that hooks you in one place till the end. When Alex Claremont- Diaz's mother became President of the United States then Alex came into the limelight. One day, Alex and Henry (British Prince) had a squabble which became a breaking headline. In order to save the public image, they came up with a truce. First, it was a feign relationship but it turned out to be a secret romance. Therefore, their feelings might lead to disruption of the Presidential Campaign. A question raises here that ' Can love save the world after all? And how can we learn to let our true colors shine through? To find out the answers, do not forget to read this colorful book.