Top 10 read for every Pisces
Top 10 read for every Pisces
on
Sep 09, 2020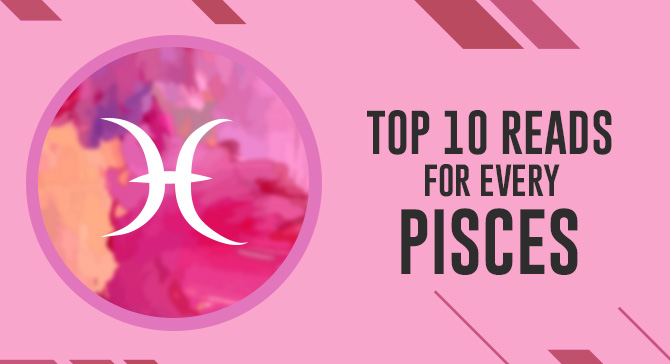 Books for Pisces
borns!
Our wise dreams are born between February 19 to March 20. They live in their dreamlands and always keep thinking on the next levels. They are mysterious personalities who like to be alone and explore the spiritual and musical world. 
They are friendly yet not very open! Their selfless quality makes them different from others. They do not want anything in return by offering their help. Pieces-born are the artistic ones. Also, they are extremely emotional and sensitive people. They trust people very easily which leads in breaking their heart.
Their Mantra of 'I Believe' makes them more positive personalities to be around. They are the perfect combination of kindness and wisdom. 
Frontlist book list has a few names of dreamy and wise reads for the Pieceans.
Sometimes we think about visiting other people's dreams. This story is based on our dreamy theories where a girl can travel through people's dreams by following some certain rules. 
Interworld is a story of a boy named Joey who teams up with the alternative versions of himself to assemble the magical and scientific worlds together.
As promising as it sounds, the book is the perfect read for every Pieces.
The new technology is dominating the world which can virtually transport you to am exotic destination where you can experience adventure without any consequences of real life. The suspense and thrill in the story will make ever pisces hooked up till the very last page.
If you love Alice in Wonderland then this book is just the right choice for you! The book will evolve your vision for wonderland and you totally get hooked up with the storyline. 
A supernatural young adult fiction which amaze the readers who love to read fantasy fiction. Every word is written so carefully that it impacts the mind of readers and gives them chills. The story is about Charlotte Westing who has a gift of predicting the future. With the power, there comes some serious rules and consequences.
The story is of Sam and his brother in a remote beach town where they went for their summers.
He meets a girl who lives on the beach and realises how she's different from others. 
A thriller read which allows you to jump into different dimensions with the story.
Sci-fi fiction which will keep you entertained and dreaming while reading the story.
We Were Liars is a modern, sophisticated suspense novel
.
A story which will keep you questioning all the possibilities of the ending. 
The story follows a girl who slowly starts to discover that her deep desire to be in, and near the water has a lot more meaning than she thought.
The story is about dreams and how a dreamer (protagonist) finds mysteries inside her dreams.
An orphan, poor, who is obsessed with mythic lost city of 'Weep'. 
As pieces are a wise persons who dream and enjoy their alone time, then these reads are perfect company for them.