Frontlist | Top 10 famous Indian English novelists you must read
Frontlist | Top 10 famous Indian English novelists you must read
on
Feb 10, 2021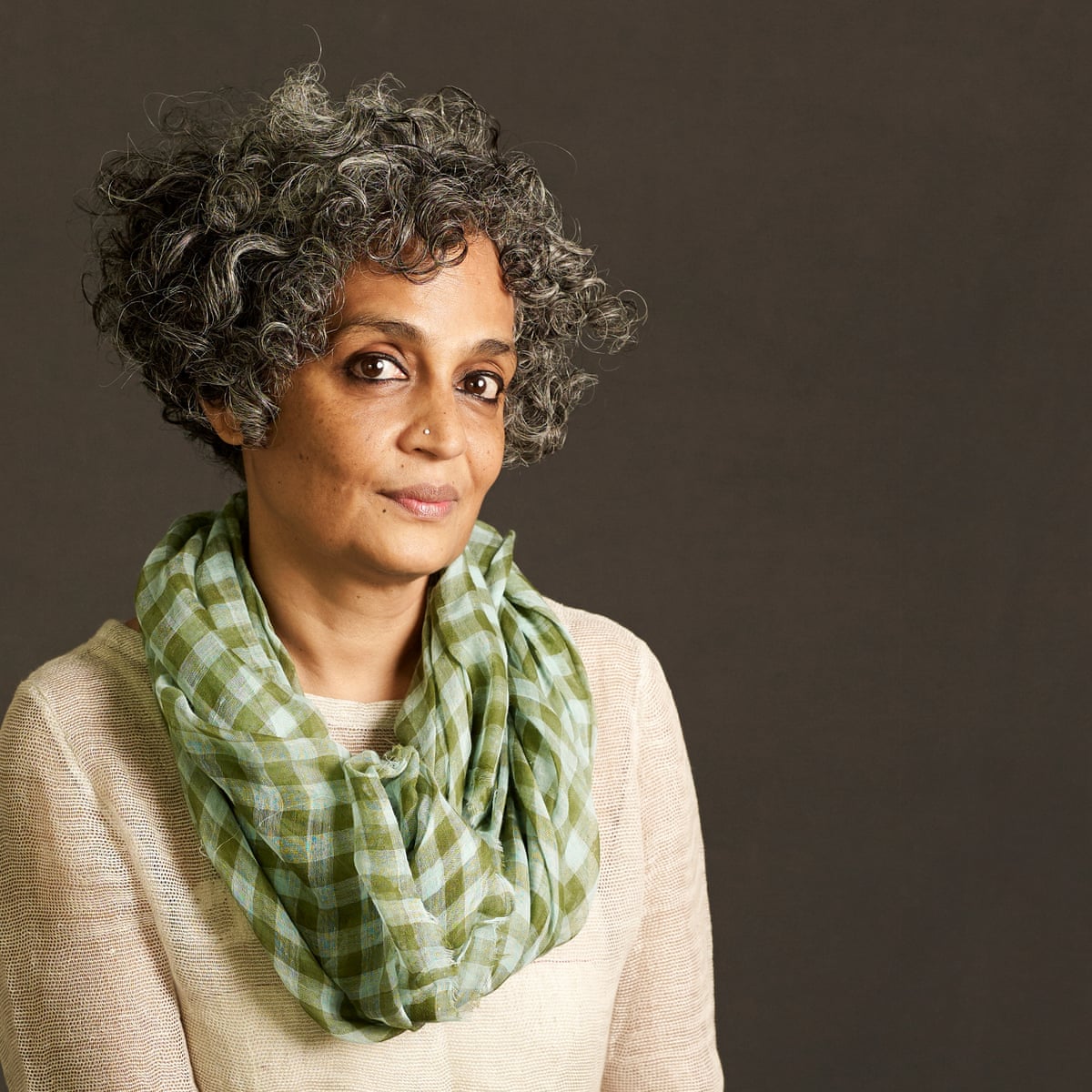 India has a number of novelists who write in English. Though the first well known Indian English novelist was R K Narayan, there were many writers who experimented with English fiction and became moderately successful. The celebrated contemporary authors are Arundhati Roy, Kiran Desai, and Aravind Adiga who won The Booker Prize. Chetan Bagat, and Jeet Thayyil are the new comers who became well known in a very short time. Top 10 Novelists of India is my favorite list of Indian novelists.
Arundhati Roy
Arundhati Roy came to limelight by the publication of her first novel, The God of Small Things. The novel had generated a great wave in the world English fiction both in India and abroad. The narrative techniques and the powerful use of the language with a tinge of her native Malayalam have given an exuberant experience to her readers. The God of Small Things also won the Booker Prize for English Fiction. Arundhati Roy's non fiction works also shares her anti establishment views, as well as unorthodox thought about freedom and equal rights irrespective of sex, colour, and social status.
Kiran Desai
Kiran Desai is a writer who has experimented with varied forms of narrative techniques in fiction. Kiran Desai's talent in the use of irony and humor make her novels worth reading. Kiran desai, daughter of Anita Desai, had won the Booker Prize for her second novel, The Inheritance Of Loss in 2006. The Inheritance of Loss deals with a number of themes from eventful rustic life to pangs insurgency. Kiran Desai is an outstanding woman author of contemporary India.
R. K.Narayan
R. K.Narayan is the first great Indian English writer who had considerable audience abroad. R.K. Narayan novels shares the essence of Indian culture in all its true colors. Like Thomas Hardy's Wessex, he created Malgudy, the imaginary place with typical Indian settings in its splendid form. The Guide is considered as his masterpiece. His works are The English Teacher, Mr. Sampath, The Man Eater of Malgudy, and Swamy and Friends.
Aravind Adiga
The White Tiger is the first novel of Arvind Adiga which made him popular in India and abroad. Aravind Adiga won Booker Prize for literature in 2008 for The White Tiger which surprised the readers by its narrative strategy and realistic presentation of the world of corruption prevalent in all realms of Indian life. Many of the situations in the novel have parallels with the contemporary Indian events. Adiga's other novels also worth reading and he is a celebrated author who have something to say to the world.
Anita Desai
Ania Desai is a well known novelist who is popular among the readers for her in depth analysis of human mind and its working. Desai's novels express feminine sensibility to a great extent and she is at her best when she reveals the unfathomable depth of human mind. Desai depicts the plight of isolated human being who are sidelined and cut off from the main streams of life. Cry, the Peacock is considered as her masterpiece. Anita Desai has been short listed for Booker Prize many times.
Vikram Seth
Vikram Seth is one of the celebrated writers in English whose literary eminence has been established by his second book, A Suitable Boy which deals with harsh realities of post independent India in its all manifestations. His novels presents a very wide canvas than his contemporaries. Vikram Seth's works transcends the narrow national boundaries and stands for world citizenship as like the writer himself.
Raja Rao
Raja Rao is a great writer who could assimilate the cultures of the both the east and the west in his fictional narratives. The Gandhian ideals, the uniqueness of Indian culture, the western impact on Indian life, the essence of western civilization and the dark myths of human relationships are dealt in his works. Raja Rao celebrates womanhood through his works and probes the inner reality of varied shades of their relationships with man. Raja Rao's rustic characters are life like sketches for which he won much appreciation. Kanthapura, his master piece, is a well - acclaimed novel which deals with the influence Gandhi and his ideology in an isolated village during the Indian freedom movement.
Babani Bhattacharya
Babani Bhattacharya is a well known Indian English writer who has a permanent place in the history of Indo - Anglian literature. Battacharya's mastery lies in fusing myth and reality, as well as in blending history and present day tragedies of human beings. His novels have been translated into many languages. So Many Hungers, a novel dealing with the man made famine of Bengal, is considered as his masterpiece by critics.
Manohar Malgonkar
Manohar Malgonkar is famous Indian novelist who has a sound historical sense. His works experiment with history in fictional terms. Malgonkar's novels are a mixture of intrigue, suspense and love in its crude form. A Bend in the Ganges is his well known novel which deals with the second world war and its impact on man and nature.
Chetan Bhagat
Chetan Bhagat is a famous author of a number of record breaking best sellers. It is said that all of his novels are best sellers which no other Indian writer can claim till now. The most interesting fact about his writings is that they portrays truth than fiction. Revolution 2020 is the most acclaimed novel as it depicts the sad plight of Indian society which is struggling due to nepotism and corruption.
Source: Owlcation