Top 10 books you must read if you're a Sagittarius!
Top 10 books you must read if you're a Sagittarius!
on
Sep 14, 2020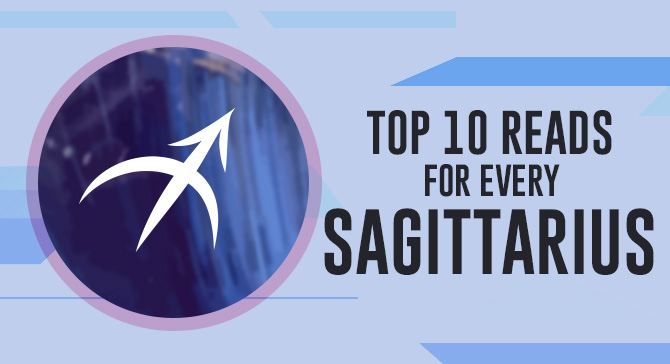 Books that align just fine with your stars! Yes, that's a millennial trend among avid book readers who look forward to inventing and innovating with the way they choose their next big read!
The intense thinkers and passionate readers - Sagittarius, love books that are nothing less than
'out-of-the-box'
! Fascinating storylines, powerful and adventurous characters that take the less trodden path, are all-time favorites.
Instantly falling in awe of magical storylines that talk about modernity, new ways of thinking and thought surely catch your attention at an instant!
If you're your typical Saggitarius self, we know you easily get bored, and we kind of relate to you! So here's bringing you a fantastic list of top 10 reads that gel well with your zodiac traits!
Even if you're not a Sagittarian yourself, check out what's your moon sign or your partner's sign! 
Who knows a book might serve as your inspiration for a major life change ahead!
Foreign Soil' by Maxine Beneba Clarke

If you're feeling lost or ill-treated, this is a great collection of stories that can challenge you and inspire you to change your world perceptions.

Other Minds: The Octopus and the Evolution of Intelligent Life by Peter Godfrey-Smith A bold storyline with powerful characters from nature - the ocean, reflecting how nature became aware of itself.
The Rules of Magic by Alice Hoffman A fascinating novel on the witchy sisters' family backstory set in 1950s New York.
The Circle

by Dave Eggers

A perfect fit for the Capricorn self -  on tackling the notion of privacy in a technology-led online age.
The Chaos of Standing Still by Jessica Brody An encounter with Ryn's shattered past on a chaotic, stranded night at the Denver airport.  An engrossing chat with the untold past!
Starry Eyes

by Jenn Bennett

An interesting story of Zorie and Lennon which develops over moments of jabs, insults, confusion, miscommunication, and eventual realization of everlasting care for each other.
Your Destination is on the Left by Lauren Spieller An inspiring story of a teen artist longing to break free from her family's nomadic lifestyle.
Sorcery of Thorns

by Margaret Rogerson

An imaginative fantasy from the New York Times bestselling author entices its readers yet again by placing an apprentice at a magical library who must battle a powerful sorcerer

to save her kingdom.

The Lady Rogue by Jenn Bennett Female empowerment themed fun read with moments of action, thrill, and even romance with a rich plot.
Tarnished are the Stars by Rosiee Thor The perfect fantasy novel for fans of Marissa Meyer and Sharon Cameron.
Innovating, thought-provoking yet fascinating - that is what each of the bestselling books above entail for their dreamy readers. Taking your imagination to a higher extent, these books help the
Saggi thinker
travel through ages, renaissance periods till magnificent world of galaxies.
Wait no more, and get reading now!