Top 10 Recommended Books to Read for every Capricorn
Top 10 Recommended Books to Read for every Capricorn
on
Sep 09, 2020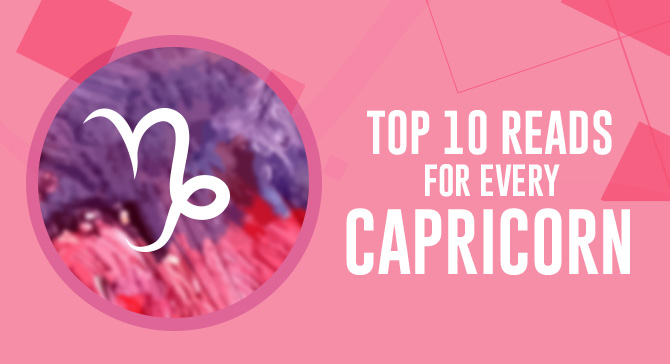 Top 10 books you must read if you're a Capricorn!
Ever thought your next read could be hidden right under your stars? Yes, you are read books for Capricorn right!
Your astrological signs can be the gateway to your ever-best, soul-enriching, and life-transforming good reads.
Personality traits associated with your zodiac sign can actually gel well with book features, characters and twists-and-turns the story entails.  
The goal-directed, determined Capricorns are rather more inclined towards characters that are overtly smart, driven and 'like to take things by their stride'. Believers in coming-of-age theory, these great minds have a keen bent for inspirational book reads. 
Take a break from overwhelming yourself with the long list of books, instead follow our cool picks for engrossing weekends. We know you're determined to follow the path chosen, and achieve your goal - and so do the storylines of these favorite's.
Love to spend late nights digged deep into must-reads? Roger that!
Top 10 book recommendations for Capricorns that go just fine with the diligent-day dreamer that you are!
Any season, any month or planetary-position (you might know this, if you are a true zodiac-follower), these books are worthy of inspiring you to move forward, beyond and higher!  
Panic

by Lauren Oliver 

Kissing in

America

by Margo Rabb

Educated by Tara Westover 

Wolf Hal

l by Hilary Mantel

The Road To Character

by David Brooks.

'Stay with Me' by Ayòbámi Adébáyò

Partials

by Dan Wells

T

he Peacock Emporium by

Jojo Moyes

Four Dead Queens

by Astrid Scholte

The Seventh Son

by Joseph Delaney
Phew..that was one overloaded list to keep you busy for the year that remains ahead.
So what are you waiting for, book-lovers?
Get some wordy-romance begun!