Top 10 Book Stores In The World
Top 10 Book Stores In The World
on
Jun 22, 2021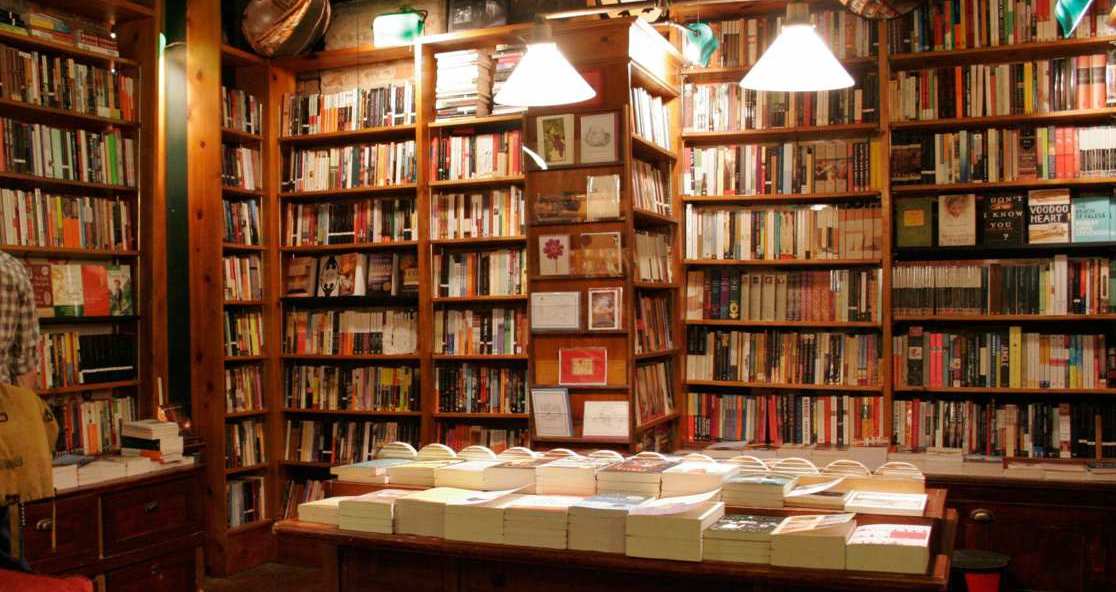 Books can transport you across the world, so it's definitely worth traveling to buy one. The best bookstores don't just sell a lot of books — they're historic works of architecture, run by bibliophiles, and treasure literary culture on every shelf. We have compiled the list of top 10 book stores in the world for you to visit.
El Ateneo, Buenes Aires, Argentina
This bookstore started out as a theater in 1919, and was eventually transformed into a a stunning bookstore in 2000. Customers can sit in still-intact theater boxes to relax and browse their books.
The space is massive. It holds more than 120,000 books, and the bookshelves fill the space where the audience once sat.
Shakespeare and Company, Paris, France
The original Shakespeare & Company  on Paris' Left Bank was a hangout for Ernest Hemingway, Ezra Pound, and James Joyce, but closed during World War II. The store re-opened in 1951 and has become a popular favorite because of its ambiance and selection. Time has not sundered the love-in between literature and Paris's Left Bank, writes Time. The Shakespeare and Company bookstore has long been a fixture of the affair.
Parnassus Books, Nashville, Tennessee
Novelist Ann Patchett and her friend Karen Hayes opened Parnassus Books in 2011 to fight the tide of closing independent bookstores. In the time since, it's become an integral part of the Nashville literary community. Since then, the bookstore's been a smashing success. She even took an idea from food trucks and has a book truck traveling around the city. People still want books; I've got the numbers to prove it, Patchett wrote in The Atlantic. I imagine they remember the bookstores of their youth as tenderly as I remember mine. They are lined up outside most mornings when we open our doors, because, I think, they have learned through this journey we've all been on that the lowest price does not always represent the best value.
Cook & Book, Brussels, Belgium
The Brussels bookstore is split into eight different sections. Each one sells different kinds of books or CDs, and they also have their own atmosphere and a matching lunch and dinner space. The most impressive space of them all is the literature space: above your head hang no less than 800 books, a genuine literary ceiling, writes I Love Belgium. It's in this luxurious black room that you'll find Acqua Di Parma fragrances, customized motorcycle helmets, champagne bottles, book holders, pocket lamps, delicious chocolate and a whole lot of literature books.
Bart's Books, Ojai, California
Bart's books is the largest outdoor bookstore in the world, and is situated in a picturesque town in Southern California. Bart's Books is a beautiful outdoor bookstore where you can sip lemonade in the courtyard surrounded by a maze of bookshelves, play a game of chess in the shade or read a short story under the apple tree, writes travel and lifestyle blogger Messy Nessy Chic.
Books & Books, Coral Gables, Florida
This Miami-area bookstore is especially known for its great selection of art titles and is housed in a stunning building from the 1920's. No local author considers himself "made" until he's read at Books & Books, and no lit-minded visitor considers a vacation complete until he's browsed for autographed 
stock i
n at least one of the stores, CBS Local writes, adding that the store has constant special events.
Livraria da Vila, Sao Paulo, Brazil
The front door of Livraria de Vila is made of revolving bookcases. And that's just the entrance. Once you get inside, you'll notice books on every surface: on shelves from floor to ceiling, on nooks and crannies, and even on shelves carved into holes between each floor.
Atlantis Books, Santorini, Greece
Craig Walzer and Oliver Wise, two young Americans vacationing in Santorini, couldn't find anything to read in English. So they made their own bookstore. Atlantis's bookshelves, which the staff built themselves, are filled with novels, poetry, short-story collections, biographies and philosophy tomes, Joanna Kakissis wrote in The New York Times. The staff is happy to advise on their favorites — Mr. Bloomfield is a serious fan of Robertson Davies, the Canadian writer, while Maria Papagapiou, another young staff member, loves Panos Karnezis, the Greek-born Londoner.
The Last Bookstore, Los Angeles, California
The Last Bookstore's winding, colorful bookshelves has given it a reputation of being the loveliest bookstore in Los Angeles. It has grown since then to 22,000 square feet, a softly lit labyrinthine collection of books and records, with space for literary, musical and theatrical events, The Guardian wrote. Visiting the mezzanine level, browsers are greeted by hanging books, suspended in flight as they erupt from a bookcase.
Ler Devagar, Lisbon, Portugal
In addition to hosting a huge array of books in a repurposed fabric factory space, Ler Devagar is a center for cultural events in Lisbon's arts sector. Ler Devagar keeps a busy schedule of cultural activities that can take place in any location of the store, according to Portugal Confidential. Concerts, plays, performance artists and art exhibitions add to the excitement of Ler Devagar, and keep you coming back time and again.
Source - Insider