To offer ebooks in 12 Indian languages, Flipkart works with Pratilipi
By merging the Pratilipi product ecosystem, which includes Pratilipi Comics, Westland Books, IVM Podcasts, etc.
on
Dec 02, 2022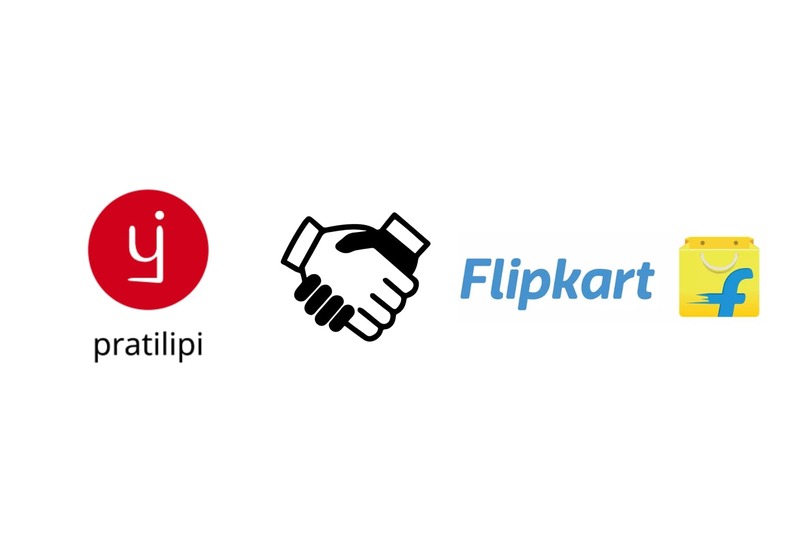 With this partnership, Pratilipi hopes to increase its user base in India's hinterlands and delve deeper into the audience that consumes regional content.

The digital storytelling platforms Pratilipi and Flipkart have launched a partnership to build an e-book library of fiction and nonfiction works in 12 Indian languages that spans a variety of genres.
Pratilipi estimates that there are about 25 million active users each month. 500 million articles are read each month on Pratilipi, which has published over 9.5 million stories to date. According to the platform, daily active users currently spend 90 minutes each day, while premium subscribers log in for about three hours daily.

With this partnership, Pratilipi hopes to reach a wider audience of people who are interested in regional content and grow its user base in rural areas of India. By building the largest e-book library of quality content by local authors, this will enable bookworms all over the nation to discover stories, novels, and series beyond the limitations of language and region.
By merging the Pratilipi product ecosystem, which includes Pratilipi Comics, Westland Books, IVM Podcasts, etc., with regional literature, amateur and established authors will eventually be able to publish works in a variety of formats.
The motivating principle behind Pratilipi, according to Ranjeet Pratap Singh, Co-Founder and CEO, is fundamentally access. Everyone should have access to reading, regardless of constraints like language, region, format, cost, and technical literacy, in our opinion, at Pratilipi. We believe that by working together with Flipkart, one of India's top online retailers, we can create one of the largest regional language content libraries and make it readily available to audiences who want to consume content in regional languages.

"Everyone's road toward learning must include reading. It is our goal to meet their changing demands even as more people choose to study and express stories using technology. Flipkart has partnered with Pratilipi, one of India's most popular storytelling platforms, to provide users with a wide selection of books in a variety of genres. According to Kanchan Mishra, Business Head, FMCG, Home and General Merchandise, "With this breakthrough, we will reach our client base of 450 million people and fuel their desire for reading across 12+ Indian languages.