TikTok Is Transforming Book Marketing in the United States
on
May 25, 2022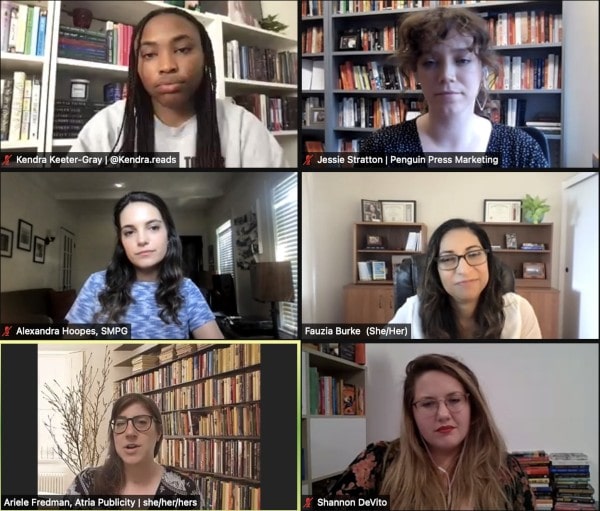 On May 24, a panel of industry experts discussed the rise of TikTok and its literary subcommunity BookTok, which has transformed the app into one of the most potent digital marketing tools in publishing. The panel, moderated by Fauzia Burke, owner of the digital PR firm FSB Associates, included experts with diverse but complementary perspectives: Shannon DeVito, Barnes & Noble's director of books; Ariele Fredman, Atria's deputy director of publicity; Kendra Keeter-Gray, BookTok influencer; Alexandra Hoopes, St. Martin's Publishing Group's manager of social platforms; and Jessie Stratton, Penguin Press marketing assistant.
The genres that have acquired the most traction on BookTok, according to the panelists, are romance, romcom, fantasy, and YA. BookTok, according to Fredman, is especially effective for female authors, while Burke notes that TikTok's demographics are largely female.
Panelists agreed that when presenting titles, it is critical to keep in mind the diverse genre preferences among BookTok influencers. Stratton stated that she always ensures that a BookTok influencer is "enjoying and reviewing the types of books that I'm recommending to them."
Word of mouth on BookTok, as well as what several panelists described as a "snowball effect," have fueled the late but massive success of many backlist titles, particularly those by author Colleen Hoover, whose 2016 novel It Ends with Us and 2018 novel Verity have exploded in sales over the past two years.
All panelists agreed that attempting to "push" buzz is never a good idea, whether as a publisher, author, or bookstore. Many authors, such as Ottessa Moshfegh, are not on social media at all, and this absence has become part of their persona—or, as Stratton put it, Moshfegh's "trademark."
The TikTok algorithm is "a huge mystery to all of us at St. Martin's Publishing Group," according to Hoopes, but she has discovered that the ideal way for the publisher is to be "nimble" in feeding existing buzz rather than trying to create it from the start. Instead of deliberately "trying to be the one who starts the snowball rolling," she advised publishers to join the current conversations already taking place on BookTok. Users are usually fast to detect a lack of authenticity and sales tactics. "First and foremost," Keeter-Grey explained, "BookTok is a platform for reviewers."