The Zamindar's Ghost by Khayaal Patel is a Page-Turner Full of Mystery, History, and the Supernatural : Book Review
Explore the book review of 'The Zamindar's Ghost' by Khayaal Patel on Frontlist
on
Sep 19, 2023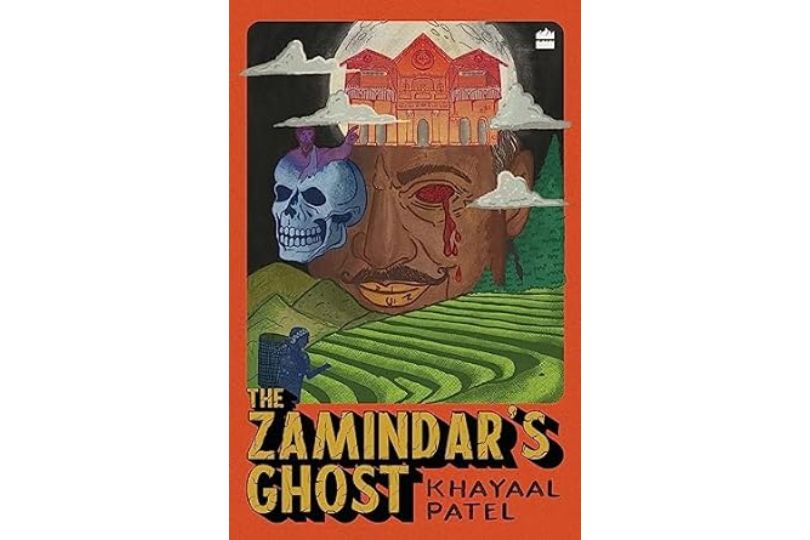 An ancient manor filled with spooky whispers, a spate of perplexing deaths, and the chilling presence of a ghost are blended inside the pages of this unsettling narrative titled The Zamindar's Ghost to create an enthralling blend of suspense and mystery.
"The Zamindar's Ghost" by Khayaal Patel is a captivating story that flawlessly blends together the cryptic realms of mystery, history, and the occult. Immerse yourself in the scenic town of Ooty in 1933, when the protagonist, Arjun Rana, emerges from the shadows of believed death after a six-year absence. As Arjun assumes his father's role as Zamindar, palpable disorder washes over the town, heightening the suspense.
Patel's storytelling ability definitely comes through as he brilliantly constructs vivid descriptions that bring the town and its inhabitants to life. Dive deeper into the story, and you'll find a maze of beautifully woven characters, each with hidden motivations and secrets, providing tremendous complexity to the story.
As the plot thickens, strange deaths send shockwaves through the hamlet immediately after Arjun's homecoming, dividing the townspeople. While some accuse a spy deployed by revolutionaries, others whisper about the eerie specter of Zamindar Digvijay Rana. This enticing contradiction of views captures readers' attention and keeps them on the edge of their seats as the tale unfolds.
Despite its fascinating attraction, "The Zamindar's Ghost" has certain flaws. The pacing occasionally falters, speeding through specific passages while lingering in others. Furthermore, numerous story points begged for deeper development in order to present readers with greater clarity and profound depth. These tiny flaws, however, are readily overlooked by Patel's mesmerizing narrative abilities and the compelling premise, which make "The Zamindar's Ghost" an absolute must-read.
"The Zamindar's Ghost" is a suspenseful blend of mystery, history, and the occult, pulsing with enticing interest. While flaws may appear from time to time, the book's beauty resides in its atmospheric location, rich characters, and a riveting plot that effortlessly enthralls readers. This astounding masterpiece is an excellent addition to any literary library for those seeking an unusual take on crime fiction.