The Witch in the Peepul Tree by Author Arefa Tehsin: Book Review
The story begins with the dead body of Dada Bhai's 16-year-old daughter, Sanaz, which his younger son discovers in Sanaz's room.
on
Jul 06, 2023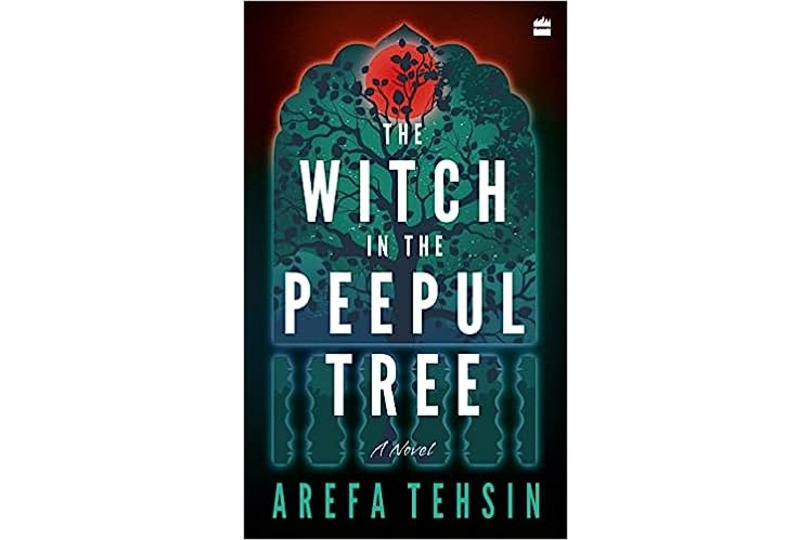 "The Witch in the Peepul Tree" is a mysterious and eye-opening story that will force you to question the complexities of society.
This book by Arefa is much more than simply the mystery; it delves deeper into many unseen facts about society. The story begins with the dead body of Dada Bhai's 16-year-old daughter, Sanaz, which his younger son discovers in Sanaz's room. The entire story is set on Makar Sankranti Day in 1950 in the historic city of Udaipur. All the mysteries unfold on that single day that happens in and around the grand old house of Dada Bhai.
The story goes slowly and gradually discloses every character's nature. Dada Bhai is a simple person loved by people of all religions, including Hindus, Muslims, the king, villagers, and forest dwellers. His wife, Mena, is as genuine as Dada and has very much inclined her life towards noble social causes such as girls' education and women's empowerment.
Even after all this, there is something evil about their house, as Sugra, Dada Bhai's mother, believes that there is a witch in the Peepul tree near their home and she is her ally, when in reality, his mother is just a control freak who wants to command over the family members through her tactics.
Arefa does not disclose or even mention Sanaz's death in the novel's first half; instead, she changes the story's narration to the people around that house. Their stories force us to think about our thoughts, beliefs, and choices. She unfolds each character layer by layer in every chapter, leaving you astounded by the truths beneath.
Dada Bhai does not only have connections in Udaipur, but he also has friends in Mewar, and he supports the government and an equitable society. Rao Sahib is the Zamindar who shares the bloodline with the Maharana of Mewar. The story shows his and other zamindars' injustice, which was quite common then.
Then there were people from low castes like Parijat who tell about the disgusting and torturous behavior of the people towards them and how he and his community faced a shocking level of inequality and ill-treatment from everyone around them, especially the higher caste community.
We also meet Nathu, a member of the tribal community, who lets his heart out about the misbehavior his community has to face and how he believes that they are not safe around people who seem alike but are miles apart by nature. Just post-independence, India was not an ideal country if we talk about societal norms and regulations. Even though the conditions are much better today, much work still needs to be done.
Hariharan, who seems like bad news in the beginning, later the readers discover the more profound truth of his nature and why he is the way he is.
The plot goes back and forth between history and fiction. The characters are well-established, improving, and developing as the story progresses.
Tehsin's new book tells us how our deep-rooted patterns and thought processes keep us away from a whole different life that is peaceful and free of hatred and disgust. It is perfect reading for people who want to reflect on themselves and want to bring change to society.