The Welbeck Publishing Group Has Been Acquired by Hachette UK
the independent Welbeck Publishing Group has been bought by Hachette UK for an unknown fee.
on
Dec 06, 2022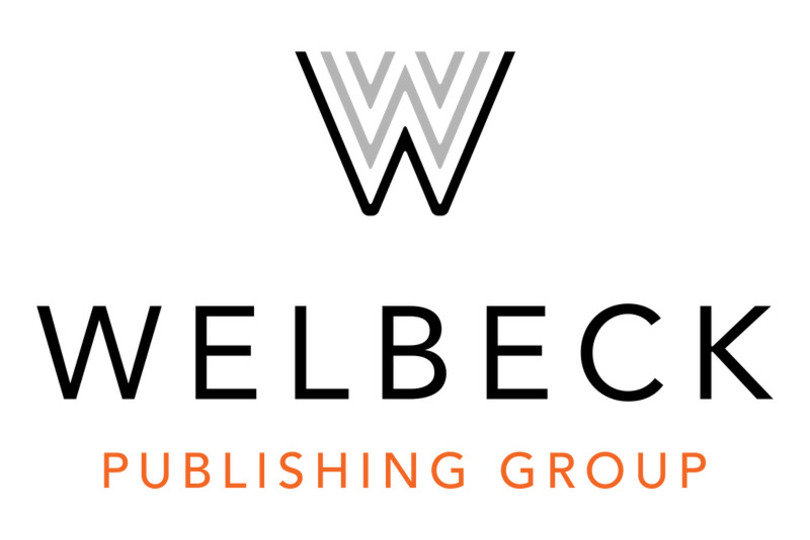 According to a contract signed on November 30, 2022, between the shareholders of Welbeck and Hachette UK, the independent Welbeck Publishing Group has been bought by Hachette UK for an unknown fee.
Welbeck's children's list will join Hachette Children's Group, while Welbeck's gift, illustrated, and adult trade publications will join Headline Publishing Group.
Laurence King, Summersdale, John Catt Educational, and Short Books are just a few of the publishers that Hachette UK has recently acquired. In the past several years, it has also acquired Paperblanks, Bookouture, Jessica Kingsley Publishers, Laurence King, and Summersdale.
"I'm particularly excited to collaborate with and learn from Welbeck's excellent team, as well as to welcome their fantastic selection of writers. I am certain that we will be able to support the business's further growth and honor Welbeck's expansive publishing ambition.
Welbeck's executive directors, Mark Smith, and Marcus Leaver, who both co-founded the company in 2019, will be retiring. They stated: "Neither of us could have imagined what a thrilling and exciting journey starting Welbeck would be in March 2019."
"The world has seen so much change in the last few years; it has been both overwhelming and thrilling at the same time, and we are proud of what we have accomplished. Welbeck has evolved from a mostly coedition-focused company into a trade publisher that caters to consumers, with sales exceeding £25m in 2022.
"We would want to express our gratitude to our team, who has performed above our wildest expectations. We also want to express our gratitude to the writers, illustrators, and network of suppliers who have helped us grow the company over the past three years. Last but not least, a sincere thank you to our consumers for purchasing the fantastic books we have released. As a part of Headline and Hachette, we hope to see the company's increasing trend continue.
Mari Evans, managing director of Headline Publishing Group, expressed her excitement that Welbeck and its expertise in illustrated and gift publishing have joined her division. She also expressed her anticipation for learning from her new colleagues and working with them to make us a true force to be reckoned with.
"I've been hugely impressed by the creativity and imagination of the Welbeck children's list over recent years," said Hilary Murray Hill, chief executive officer of the Hachette Children's Group. "I'm excited by the opportunity of collaborating with new colleagues from Welbeck to grow and develop these brands, authors, and illustrators - some of whom we are extremely proud to already be working with - as part of the Hachette Children's Group."
A Hachette spokesperson responded when asked if the acquisition would result in job losses: "In terms of staff integration following the acquisition, Welbeck's gift, illustrated, and adult trade businesses will join Headline Publishing Group, while its children's list will join Hachette Children's Group. Beyond that, it's business as usual as we spend time getting to know the company and its employees."
The acquisition excludes mental health and wellbeing brand Trigger, which Welbeck had controlled in a controlling position since December 2020. According to Trigger Publishing Group publisher Soraya Nair, " "Welbeck Publishing Group has determined that it is preferable for the organization and its authors to remove its majority stake in Welbeck Trigger Limited as part of an internal reorganization of all of its firms (WTL). As a result, WTL will resume its previous business operations as Trigger Publishing Ltd (TPL) and will now be entirely owned and managed by the Trigger Group (TPG)."
We're really happy to welcome back our authors to the Trigger family, according to Nair. In addition to now having a trade publishing capability, TPG's TriggerHub division has grown to become one of the top suppliers of mental health solutions in the B2B market, which, in our opinion, can give our authors access to a wide range of new opportunities outside of conventional trade channels.
Nielsen Bookscan UK Total Consumer Market statistics show that Welbeck Publishing Group has sold 703,132 books for a total of £5.92 million so far in 2022. Its volume and value both increased compared to the open weeks of 2021 by 30% and 30.7%, respectively. With 29,177 copies sold since its release in February, Bruce Jones' Formula One 2022 has been Welbeck's best-selling title thus far this year.