"The Three Khans: And the Emergence of New India" By Kaveree Bamzai: Book Review
on
Apr 14, 2022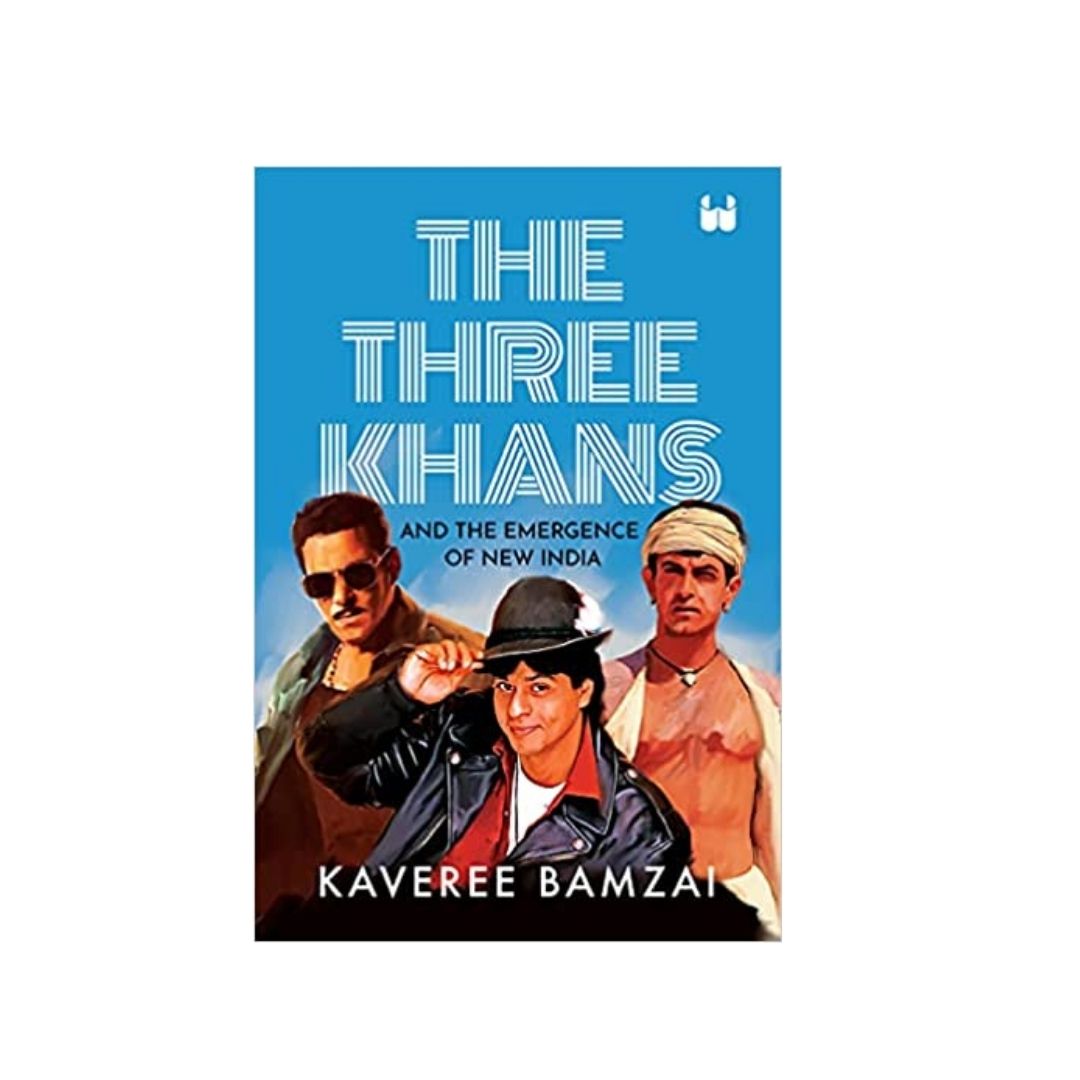 "The Three Khans and the emergence of new India", written by Kaveree Bamzai, is based on the three all-time favourite actors - Aamir Khan, Salman Khan and Sharukh Khan. It is a controversial book analysing and discussing the rise, plateau, and lastly, the current scenario of the Khans and the film industry. This 230-page book is surely intriguing as it keeps you hooked throughout, and you wish to know what happens next in the careers of the three Khans, the initial stages of their careers without knowing each other, and how their paths crossed. It all feels like another Bollywood movie running in your head.
This book discusses the three personalities and the struggles associated with them.
The author also addresses what made the three personalities vulnerable and discouraged. The events that made huge impacts on their career and personal lives, such as the kind of investments SRK made for Ra.One, as he had huge hope from the movie & how it deeply affected him. Similarly, for Aamir Khan, his divorce and reliance on alcohol for keeping himself sane, and for Salman Khan, his broken relationship with Aishwarya was followed by other deeds that damaged his reputation.
The other section of the book talks about the political parties, and Hinduism cannot be easily overlooked. Since people with different backgrounds have different opinions, this is the section that I believe could light up some spark. The book ends by talking about the new era of Bollywood, where multiple actors are coming into the big picture. With new talent, there could be a possibility of a new art form & style coming.
If you are a Bollywood enthusiast or someone from the 90s, this will be a captivating book for you.