The Swaraj Spy by Author Vijay Balan: Book Review
The Swaraj Spy is not just a wartime struggle but also a story of compassion, love, emotions, and transformation
on
Jan 29, 2023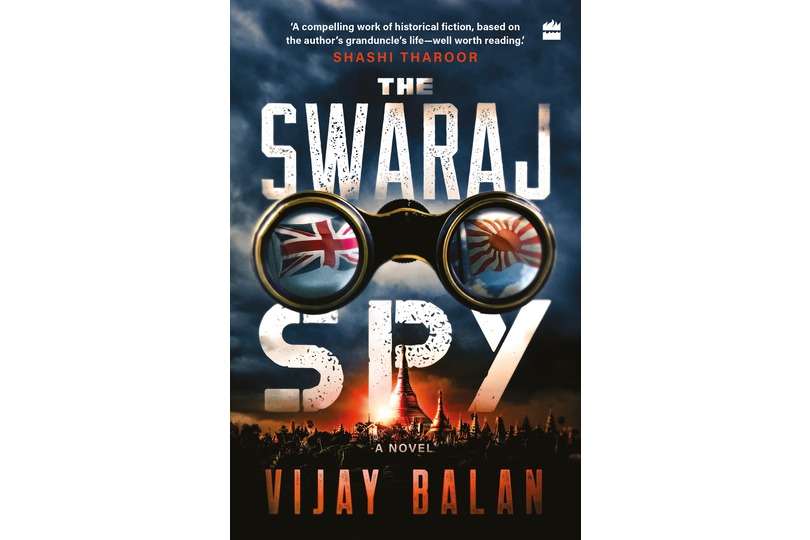 Composed by author Vijay Balan, "The Swaraj Spy" is an espionage thriller that delves deep into the war's fascinating political drama and war outcry. It traces India's struggle for liberation and equips it with an unjustly overlooked aspect through an enigmatic tale of a paramilitary officer.
The author has thoroughly researched the places and facts he has incorporated into the story and weaved them together through a gripping account of the protagonist, Kumar Nair.
The story begins with Kumar Nair, a Malabar Special Police Force (MSP) officer serving in the British Administration in colonial India, being dismissed from his position. During his time at the MSP, he was asked to brutally break up the demonstration of Indian women against the British. He did not abide by this decision, which resulted in his immediate removal from the force.
After serving in the MPS for seven years, he finds his way back to his family in Calicut. Upon returning to his hometown, he starts a business with his brother of luxury cars.
As their new business suffers a heavy loss, the pair decide to shut it down, forcing Kumar to relocate to Singapore to stay with his extended family. He then joins the Royal Air Force (RAF) as a clerk while working with the local police. When Japanese forces penetrate Singapore, Kumar gets an offer to join the India Independence League in Penang Island and receives training as a spy agent.
The engrossing 500-page account of the author's granduncle will keep you hooked for hours. The author has entailed his story so nonchalantly and descriptively; you would feel as if you were traveling with him. He has rightfully endeavored to illustrate the courage and determination of his granduncle through his writing. In addition, he has also provided a glimpse of a closely-knit Indian family through the protagonist's interactions with his family members.
The Swaraj Spy is not just a wartime struggle but also a story of compassion, love, emotions, and transformation. Give this heart-warming book a read and discover a new narrative to wartime accounts.

Click here to Buy: BuyBooksIndia