The Shanghai Children's Book Fair Concluded Successfully
The majority of the exhibitors were local publishing firms, with a few international corporations participating online or showcasing their books through Chinese offices or group pavilions.
on
Dec 07, 2022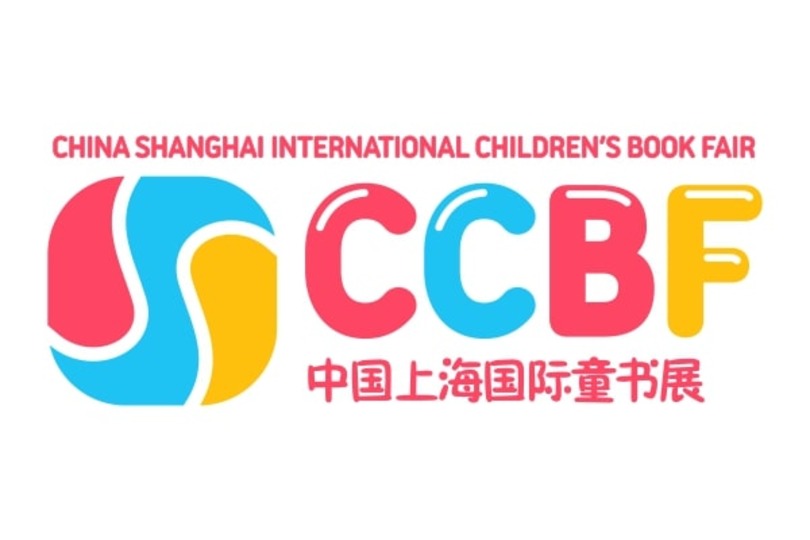 The China Shanghai International Children's Book Fair (CCBF) completed its three-day run on December 4 at the West Bund Art Center. The event, held for the ninth time, was originally scheduled for November 19, 2021, at the Shanghai World Expo Exhibition and Convention Center.
But the rash of outbreaks and lockdowns amid strict Covid-19 measures saw the event moved, first, to March of this year, then to July, and finally to December at the new venue. Co-organized by Ronbo BolognaFiere Shanghai, CCBF remains the only book fair in the Asia Pacific dedicated to books and content for children.
The majority of the exhibitors were local publishing firms, with a few international corporations participating online or showcasing their books through Chinese offices or group pavilions. At the Art Center, a converted aircraft factory on the northern bank of the Huangpu River, more than 30,000 brand-new children's books were on display, with one-third of them coming from outside. Till December 9, online visitors may still go through the books and connect with exhibitors via the CCBF business-matching tool.
11,394 people visited the fair, and six million people watched its live-streamed activities on platforms and applications including Xiaohongsu, WeChat, and TikTok (or Douyin as it is known in China).
Parallel to the show, almost 70 professional online and offline programs were organized. These included a significant reading event called "Children's Books Around China: Reading for Fun," which was held in more than 20 places throughout many Chinese cities, including schools, bookshops, libraries, and art museums, to encourage children to enjoy reading.
Astrid Lindgren Memorial Award winner Jean-Claude Mourlevat moderated a panel at the CCBF, and Peter Ss, who received the 2012 Hans Christian Andersen Illustrator Award, launched the Chinese edition of Nick & Vera. More than 200 children's books about the interaction of humans and nature were featured in an exhibition titled "Books and Seeds" to raise young people's awareness of ecological issues.
This year's Golden Pinwheel Young Illustrators Competition attracted 2,426 submissions from 82 different nations, according to Ronbo BolognaFiere Shanghai. Yu Chongjing (A Mei's Cake Shop) and the sisters Anna and Varvara Kendel (My Childhood in Siberia series), respectively, received the grand prize in the China and international categories. The first Golden Pinwheel Astra Award for picture book writing was given to Yuliya Gwilym, a Ukrainian author, and illustrator.
As customary, OpenBook, a clearinghouse for publishing statistics with offices in Beijing, hosted a session for fairgoers to learn about fresh business data. Children's books, which made up more than 25% of China's overall retail book market in the first nine months of 2022, saw a fall of more than 7% from the same time the previous year. The segment experienced the tiniest growth in 2020 and 2021, at 1.96% and 1.65%, respectively. This is a far cry from the segment's double-digit growth of, say, 2018 (at 13.7%) or 2019 (18.5%).
With 370 million children under the age of 18 and an additional 17.5 million newborns born each year, it is still a sizable market, and the presence of approximately 600 children's book companies in the region is due to this market potential.
A fascinating nugget concerning the dominance—and growing significance—of the short-video e-commerce channel in the promotion and distribution of children's books was also disclosed during the OpenBook session. This channel was responsible for 46.67% of all Chinese sales of children's books in the first ten months of 2022. Only 12.95% of the total sales were generated by brick-and-mortar stores, while platform-based e-commerce contributed 21.56%. Popular science has surpassed fiction as the most popular genre.
In this epidemic day, doing business online is another viable option. Jackie Huang, the head representative of Andrew Nurnberg Associates in Beijing, finds that contacting editors through social media and internet communications is simple, quick, and efficient. Huang, whose group was not present at the CCBF this time, stated, "We have organized numerous online presentations to potential editors to promote and sell titles. We also promote books that we have licensed to Chinese publishers using the TikTok, Xiaohongshu, Weibo, and WeChat apps to help with their marketing campaigns.
Lena Petzke, senior rights manager at Nosy Crow, can easily connect on WeChat and send emails to Chinese publishers thanks to her fluency in Mandarin.
Petzke, who arranges virtual meetings to keep everyone updated on future titles, stated, "Furthermore, we had already developed good ties with these publishers during the different Chinese book fairs that we attended before the epidemic." Of course, our rights agents also assist us, but sustaining these tight bonds requires open lines of communication. We thus anticipate being able to visit China shortly and personally interact with our publisher friends.
According to Petzke, factual books and picture books by well-known artists and authors continue to be in great demand in China. Large series, however, appears to be a little more difficult to sell in bulk.
Smaller series are thus more popular right now. Britta Teckentrup and Susannah Shane's When I Became Your Grandad and When I Became Your Granny, All the Animals Were Sleeping, and Escape Room by Christopher Edge, all of which she just sold to Chinese publishers.
For children aged seven to twelve, knowledge-based books, picture books, and translated classic children's literature (particularly those in the public domain) all do well on the Chinese market, according to Huang. Recently, she and her team sold the Knight Owl series by Christopher Denise, the Hector Fox series by Astrid Sheckels, and the Extinct: The Story of Life on Earth series by Ben Garrod. We also sold China Children's Press & Publication Group a copy of The Unadoptables by Hana Tooke.
Both series are from Jieli Publishing, and concurrently, we have licensed further titles from Chen Jiatong's White Fox series and the first two titles of his other series, Dream Maker, to Loewe Verlag," said Huang, who is anticipating a more lenient Covid-19 policy in the coming months. "This will result in more offline promotional activities for Chinese publishers, which will increase sales of existing books and, in turn, increase demand for the market's licensing of fresh titles. For the whole Chinese book market and publishing sector, this will be fantastic.