The latest ChatGPT Version Adds to Publishers' Anxieties about AI Chatbots Syphoning Traffic
Publishers face new challenges as ChatGPT gains real-time internet access, potentially impacting referral traffic from search results.
on
Oct 03, 2023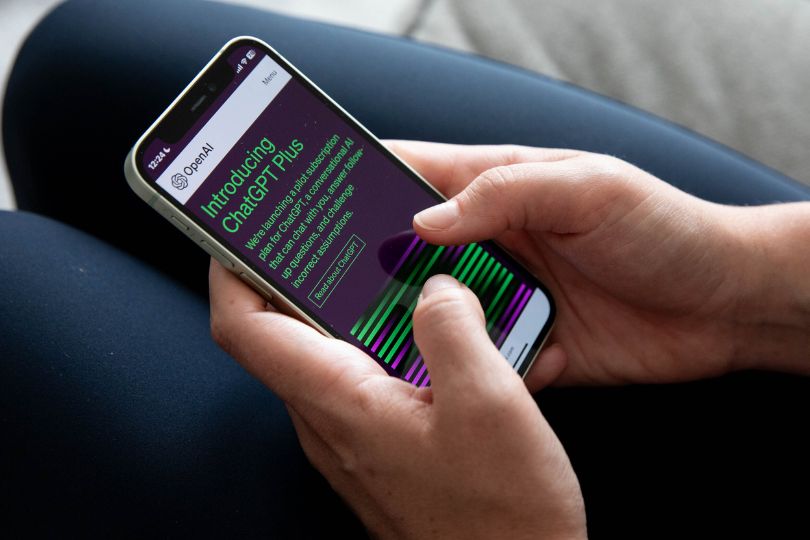 Since the inception of OpenAI's ChatGPT, publishers have raised worry that the generative AI chatbot's ability to provide content without referencing sources may result in a decrease in referral traffic from search results.
Because ChatGPT could only access data until September 2021, one of the things publishers could still do to mitigate the chatbot's influence on their traffic was to post real-time information and breaking news. Until now, that is.
Last week, OpenAI claimed that the chatbot can now retrieve internet content in real time. While the feature is currently exclusively available to paid ChatGPT subscribers, OpenAI stated in a post on X that it will "expand to all users soon."
Now that ChatGPT users may use the tool to search the internet for information, some publishers — who had previously not witnessed a drop in search referral traffic as a result of ChatGPT, potentially due to the chatbot's lack of real-time data — are evaluating the importance of the issue.
"It definitely makes traffic problems worse." "Every new development increases the urgency, especially those that build on existing, familiar user behaviours," remarked an unnamed publishing executive.
However, as a result of ChatGPT's update, the executive was unsure what to do next. "I'm not sure." "It's too early to tell," they explained.
In a demo film demonstrating the change, ChatGPT responds to a request about "the latest reviews for a commuter bike," and closes its response with a link to a site to read more information - at least the tool is crediting sources.
"We think it's great that AI companies are attributing sources to media publications, and we'd like to see them keep going," said a second publishing executive, who also sought anonymity in return for candour. They pointed out that this change was not unexpected, given that OpenAI had been testing web browsing with ChatGPT in beta for months.
The second publishing executive stated that their company had not witnessed a drop in traffic as a result of the rise of AI chatbots, but that it was "still too early to tell" if the latest ChatGPT version will have an effect.
"It's certainly something that we're actively paying attention to," they said, "but I don't think it's going to be something where you snap your fingers and everyone is on ChatGPT and no one uses Google." For the time being, I believe that is a little overstated."
The first publishing executive stated that they had not yet witnessed a drop in traffic. "I think it's going to be a little bit longer before we really see the impact, but it's definitely coming," they stated.
An Arena Group spokeswoman stated that they are "waiting on more data" before commenting on the impact of AI on their traffic.
"We are continuing to monitor this space," a Gannett representative said, declining to elaborate.
In an earnings call on August 9, IAC CFO and COO Christopher Halpin stated that the business has "not seen any loss of traffic so far in our properties." When contacted last week, an IAC spokeswoman declined to comment.
Due to the huge volume of users on those platforms (billions versus millions of monthly users, respectively), a third publishing executive who requested anonymity said they were more concerned with what Google was doing than with what OpenAI has done thus far.
The third executive mentioned Google's Search Labs, the tech giant's experimental ground for search capabilities, notably the Search Generative Experience demo, which provides an AI-generated summary at the top of Google search results. When a user enters a prompt to search for information, instead of Google displaying snippets and links to sources initially, a generated answer with a few paragraphs appears, followed by links to additional reading.
If implemented, this new search experience "would result in a significant decrease in online traffic to publisher's sites." And that would have an effect on advertising, subscription, or other revenue," the third executive explained. "I think it's a very big issue."