The latest book from 'Pursuit of Happyness' author is for dreamers
The latest book from 'Pursuit of Happyness' author is for dreamers
on
Apr 14, 2021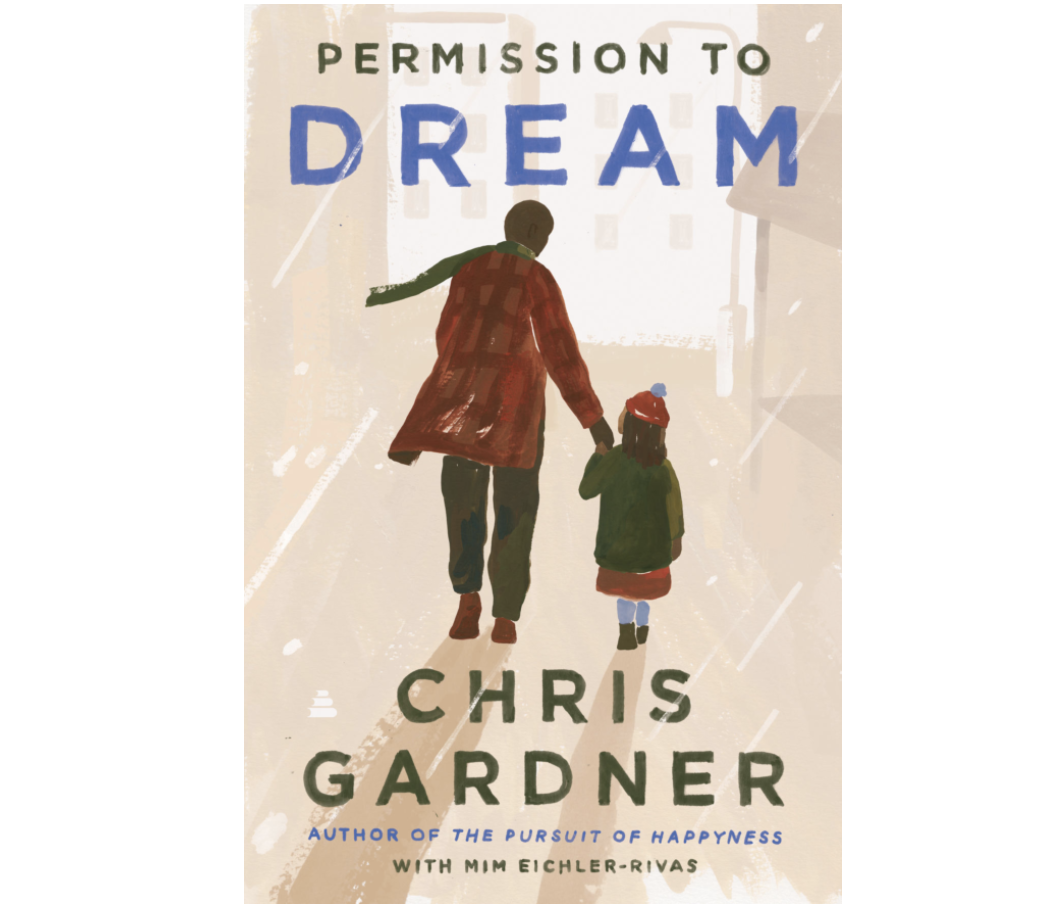 According to New York Times best-selling author Chris Gardner, his latest book is a blueprint for building a dream-come-true life.
"The whole book is about you but the 2.0 version, the ultimate version of yourself." said Gardner, entrepreneur, motivational speaker, philanthropist, author of the "Pursuit of Happyness" and the newly released, "Permission to Dream".
"Everybody else has been done already. But let's see what's the new version of you," said Gardner.
Gardner is no stranger to dreaming big and chasing those dreams despite challenges. His life story was the inspiration behind the 2006 American biographical, Pursuit of Happyness, a drama film directed by Gabriele Muccino, starring Will Smith.
After overcoming many challenges and obstacles, including homelessness at one point in his life, Gardner became a very successful entrepreneur. Now, he's a grandfather who enjoys sharing his wisdom and inspiring others with the knowledge that he has learned throughout his lifetime.
In Gardner's new book "Permission to Dream," he lays out strategies that he's learned along the way to achieve a prosperous career. The book introduces the concepts of allowing yourself the freedom to dream endlessly paired with methods to identify one's ultimate dream but really focuses on believing in yourself.
"This is a conversation," said Gardner. "This whole idea starts as a conversation between my granddaughter and me. What makes this different [than my other books] is that this is my opportunity to share with her, and a whole new generation, everything that I wish that they would know about the ways forward and where we came from," said Gardner." Also read : 
https://www.frontlist.in/penguin-random-house-to-publish-the-1619-project/
Gardner points out that "Permission to Dream" focuses on moving forward. The book's cover and artwork are symbolic of that theme. He says it purposely illustrates two people moving ahead to give a visualization that there is more to come.
"Now is the time for all of us right now. If I could give everybody in the world right now [something]. I give us all, especially here in America, permission to dream. Probably right now [as we are still in a pandemic], we are probably all dreaming about some of the same things," said Gardner.
In his response to what his thoughts were on the American dream, Gardner said, "When I refer to the American dream, I'm talking about the definition given to me by my mother. She said to me everyday, 'Son, you can do or be anything', and ! believed it," he said.
"It is also important that I share with you what she did not say. She did not say that you're guaranteed anything, assured, owed or entitled. She said 'you could do anything' and for me, that was an even bigger statement because, if you could do or be anything, all of the other stuff will come. And I will say this, we as a country, in 2020 have made it very very clear to all of us, we're all still on the journey to the dream. We have work to do," said Gardner.
Gardner is dedicating part of his next chapter in life to encourage others to believe that dreams can come true but only if they have the courage to pursue them. Source: https://www.phillytrib.com/