The HRD ministry offers way to enter in publishing industry 
The HRD ministry offers way to enter in publishing industry 
on
May 26, 2020
The Human Resource Development Ministry (HRD) recently tweeted about an online diploma course for entering the world of the publishing industry. 
If you have the nerve of a nerd and want to build your career around the world of books and literature then you might need to check it out!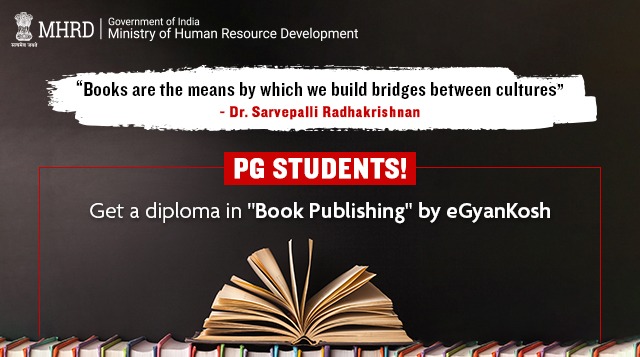 Check out the link:
https://bit.ly/eGyanKosh-BP
The online course covers all the aspects of the publishing industry, from editing to distribution, whichever is your field of interest.