The Hills Are Burning : Book Review
by Anirban Bhattacharyya
on
Apr 30, 2023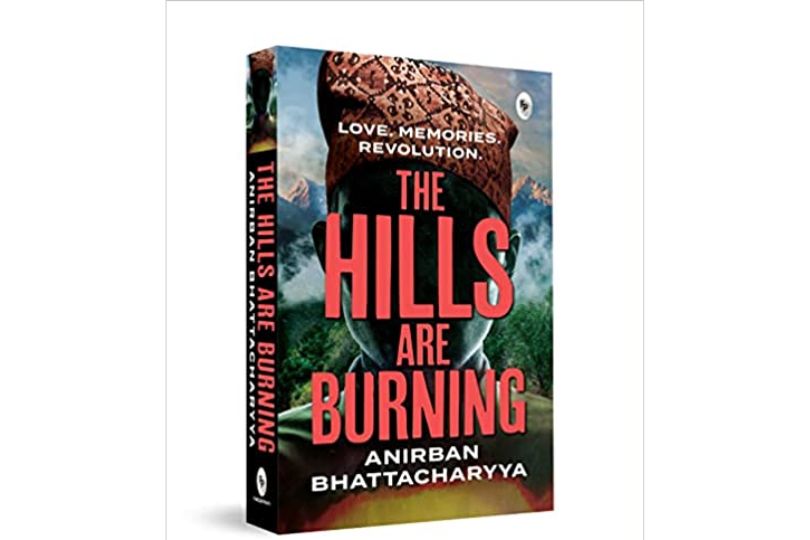 Anirban Bhattacharyya's autobiographical novel "The Hills Are Burning" vividly recounts the story of a teenage boy named Tukai growing up in Kalimpong, West Bengal, during the late 1980s, which was one of the most violent periods in the region's history.
The book is a captivating coming-of-age story set against the backdrop of the Gorkha National Liberation Front protest and its subsequent silencing by the then Communist Party of India (Marxist) government, resulting in atrocities inflicted upon the locals.
The central character Tukai is forced to leave Calcutta and move to Kalimpong with his family. The movement demanding a separate land for Nepali-speaking Indians is in full swing, and uncertainty and violence prevail.
As the novel progresses, Tukai's formative years are brought to life in brilliant detail, with episodes of bullying in a new school, teenage fantasies, and new friendships.
The most poignant tale in the book is Tukai's love story with Aditi, a Gurung girl, which is tragically cut short after her conservative father discovers their relationship. Due to local politics, Aditi's father did not want her to date a Bengali boy.
The book also examines Bengali sentiments, the community's lifestyle, prejudices, and stereotypes. The story details Kalimpong and its culture. It is commendable how the novel develops narratives of love, loss, longings, and memories against the volatile backdrop of agitation. The author's fluid language enables the book to be read in a single sitting, despite its 400-page length.
"The Hills Are Burning" is sensitive, informative, and entertaining, containing all the elements to be an action-packed, unputdownable tale. With the focus being nostalgia, it is relatable, even if you are not Bengali or have never visited Kalimpong. It provides a unique and insightful perspective on the Gorkhaland movement and the political turmoil in West Bengal during the late 1980s. Its love, loss, and longing themes will resonate with readers of all ages and backgrounds, making it a timeless classic we shall enjoy for generations.