The Future of Books is Interactive, from 'Thunks' to mixed Reality
Discover the changing book landscape in the AI era. Despite shifts, experts predict a vibrant future with mixed-reality, audiobooks, and the intriguing concept of 'thunk.'
on
Nov 20, 2023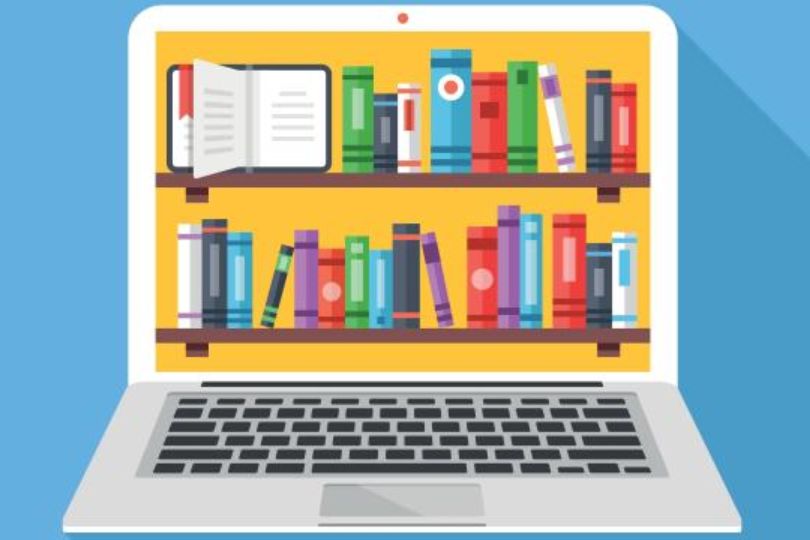 What role will literature play in an increasingly digitised world?
As technology evolves, it influences and affects how we engage with practically everything in our lives, including books. The friction between the literary world and generative artificial intelligence is obvious with the introduction of OpenAI's ChatGPT. It appears that the future of books is in jeopardy, or at the very least uncertain. Experts agree that books are here to stay. They may alter slightly in appearance, with more mixed-reality features, audiobooks becoming a power player, and the proliferation of the brilliantly termed "thunk."
'Thunks' could take the place of books.
Since the latter's public debut, the literary world and generative AI like ChatGPT have been at conflict. With disputes over the use of stolen books for training and worry about the demise of the English composition class, technology and literature were destined to have a fractious relationship. Some consider generative AI to be the worst-case scenario, yet that's exactly what Peter Wang, the developer of PyScript and the co-founder and CEO of Anaconda, recently envisioned in a post on X, formerly known as Twitter.
People will instead publish "thunks," which Wang defines as "nuggets of thought that can interact with the'reader' in a dynamic and multimedia way."
While traditional linear reading would still be available, the content may also "be autogenerated based on the recipient's level of existing context and knowledge."
According to Futurism, BuzzFeed CEO Jonah Peretti expressed similar forecasts at the company's Investor Day in May. Peretti predicted that static content would eventually be phased out, and that "audiences will begin to expect all content to be curated, dynamic, and embedded with intelligence."He went on to say that the technology would "lead to new formats that are more gamified, personalised, and interactive."
They could also be combined with mixed-reality technology.
Mixed reality may be off to a slower start than some experts anticipated, but it may have a future in interactive fiction.
Incorporating virtual or augmented reality into books is a way to bring digitised literature to life. The technology has already appeared in several children's picture books, but it may find more inventive applications in the future years.
Eirik Wahlstrom, co-founder and CEO of Ludenso, demonstrated how his company's technology could "quickly and seamlessly add augmented reality aspects to textbooks to enhance pupil engagement and the learning experience," according to Printweek. According to Publishing Perspectives, the company has announced a relationship with Books of Discovery, a Boulder, Colorado-based company that publishes physical therapy textbooks.
According to Patently Apple, Apple is also taking moves to join the market of mixed-reality books with Virtual Paper, an idea that originally debuted in 2020. With the arrival of the Apple Vision Pro and the awarding of a second patent for the concept by the United States Patent and Trademark Office, Virtual Paper is getting closer to being a reality. Virtual Paper could eventually feature mixed-reality content in 2D, 3D, and animation: The paper will crumple, fold, and bend while the graphics remain intact.
Audiobooks may see a revival.
Audiobooks are not new, but they may gain new significance. Despite some people's reservations, audiobooks have grown in popularity in recent years.
"Audiobook sales have increased by double digits every year since 2012," Sam Apple reported in The Atlantic. The development is expected to "accelerate in the years ahead given that Spotify recently made a major push into the market, and Google and Apple are racing to produce AI-narrated books," Apple said in a statement.
In the post-Twitter world, book communities will appear different.
If you are looking for a unique way to express yourself, then this is the place to be. The "online literary community has splintered into factions on new platforms like Bluesky, Mastodon, and Threads," according to Esquire, because people are fleeing the platform in droves.
"Instagram and TikTok are still massively influential," said publicist Michael Taeckens, "but there's no longer one central place where most everyone shares and receives information and opinions about books." Without Twitter, literary groups will continue to connect, but "instead of one platform taking precedence, as Twitter did, I suspect that many different platforms will continue to be the dominant trend," Taekens predicted.