The Disciple review: Chaitanya Tamhane's movie is a poignant tale of a classical music singer
The Disciple review: Chaitanya Tamhane's movie is a poignant tale of a classical music singer
on
May 03, 2021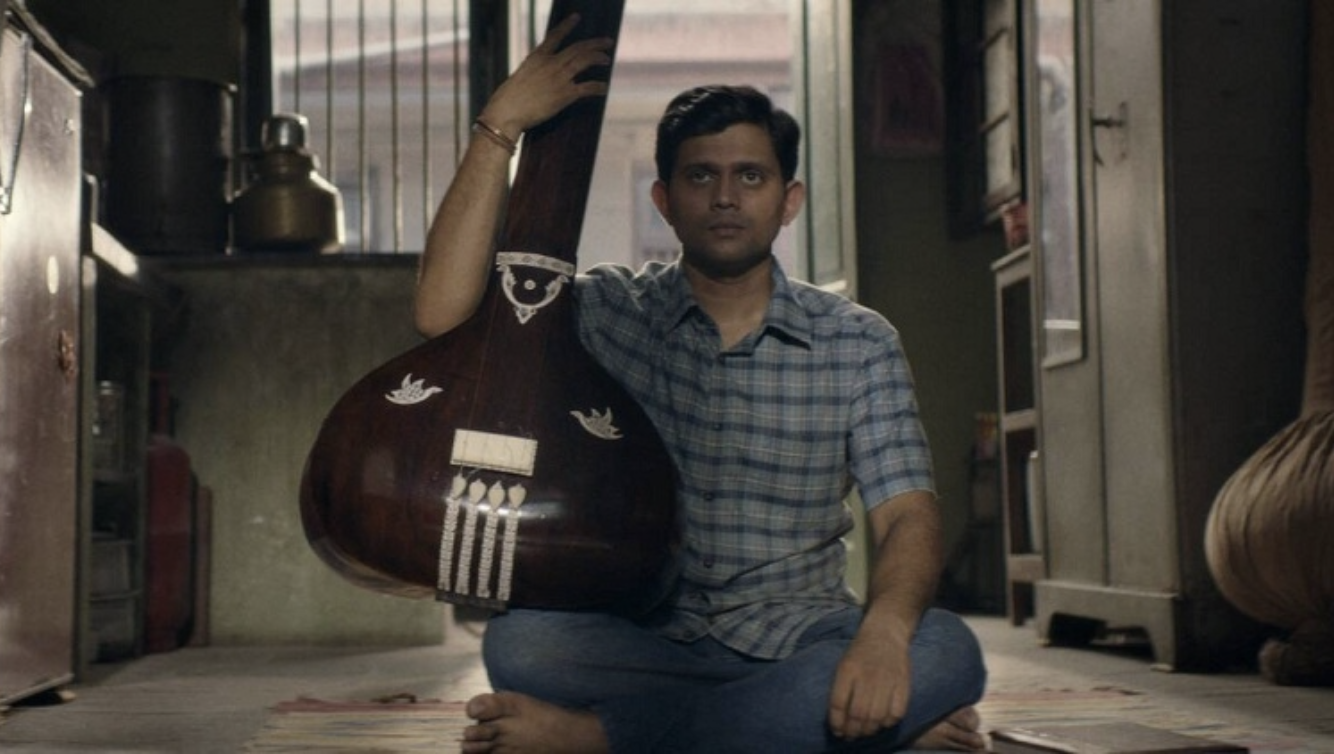 The characters in Chaitanya Tamhane's The Disciple inhabit the esoteric world of Hindustani classical music, a world that's thrust upon them at a very young age and the only relationship that they seem to understand is that between the student and the guru. The guru here is infallible and above reproach. The film also explores the polarising ideas of music in its purest form and commercialism.
The Disciple, executive produced by Alfonso Cuaron and streaming on Netflix, follows the life of a vocalist from Mumai and his internal struggle of finding and accepting his place in the world of Hindustani classical music. The film is set between 2006 and 2016 when music was not digitised and cassette players, Cds dominated the market.
Twenty-four-year-old Sharad Nerulkar (played by Aditya Modak) is introduced as a young vocalist who doesn't know of a life beyond music. He spends his time between lessons, preparing for stage performances and competitions and working in a small music shop.
He doesn't have the time to talk to his mother, he even relaxes by riding through the empty streets of Mumbai, listening to the recorded lectures of Sindhubai Jadhav, a reclusive artiste who never got recognition during her time, referred to as Maai by her followers. Maai says that for an artiste there's nothing beyond the art, there's no time for family or anything else in life. An artiste should live an ascetic life of discipline and practice. And Sharad embodies this life.
Also read :
https://www.frontlist.in/doctors-scientists-who-warned-officials-about-oncoming-pandemic-focus-of-new-michael-lewis-book/
There are flashbacks in the film where Sharad's father is seen teaching him music. His father couldn't make it big as a vocalist, he directed his passion towards writing books on music and being critical of anyone and anything deviating from its pure form. Apart from a peek into his childhood, the film doesn't explain why Sharad chooses to be a vocalist and what's his affinity towards this world that makes him diligent to a fault. The camera (cinematography by Michal Sobocinski) has an impersonal relationship with the protagonist and the ecosystem that he inhabits, middle class Maharashtrian households, the poorly lit auditoriums, concert halls and classrooms.
A young Sharad is a confident and an arrogant purist, critical of artistes who flirt around with raagas to get popular and commercial. As he grows older, he is faced with conflicts and doubts regarding his talent and the art. His peers are seen doing shows abroad, garnering views on YouTube and he's stuck doing local concerts and teaching students.
He is devoted to his guru (played by Arun Dravid), taking care of his financial, medical and personal needs. A guru who tells Sharad that his music is too restless and lacks life but perhaps doesn't have the heart to tell him that his talent might not be good enough. He finds escape in a music reality show where a small town classical music singer earns fame and praise. He also grapples with doubts that his idols and mentors might not be as invincible and pure as he had believed them to be. As his inner turmoil grows, he finds joy in doing things like visiting his mother, playing cricket, dancing, activities he earlier never had the time for. Tamhane and the actors are almost like the audience of the narrative that dissects arguments around discipline vs talent, purists vs innovators, convention vs invention. The film calls for evolution and change even in the most rigid establishments. Title: The Disciple Cast: Aditya Modak, Arun Dravid, Sumitra Bhave, Deepika Bhide Bhagwat, Ashwini Kulkarni, Kiran Yadnyopavita and Abhishek Kale Director: Chaitanya Tamhane Platform: Netflix
Source: https://www.freepressjournal.in/